Kerry Warner grew up in various small towns in British Columbia and currently resides in Calgary, Alberta. Kerry earned her BFA in 2005 and her B Ed in 2007, she has been working as an artist and teacher at The Centre for Performing and Visual Arts since graduating.
Over the years Kerry has gained recognition with collectors within Canada, the United States and Asia and has been in various publications. Kerry has collaborated with her studio mate and partner teacher, and also with the Land's End Ensemble; both have allowed her to explore new avenues for creativity.
Kerry describes herself as a process artist. Whether she is working on abstract, metal works, or portraits. This allows the essence of each piece to rely solely on the process, techniques, and colours used in each piece. Each work is a juxtaposition between the early spontaneous washes or patinas she creates and the layers of
methodically thought out paint that allows for history within each piece, provoking a conversation between the spontaneous and methodical.
Written by Bailey Warner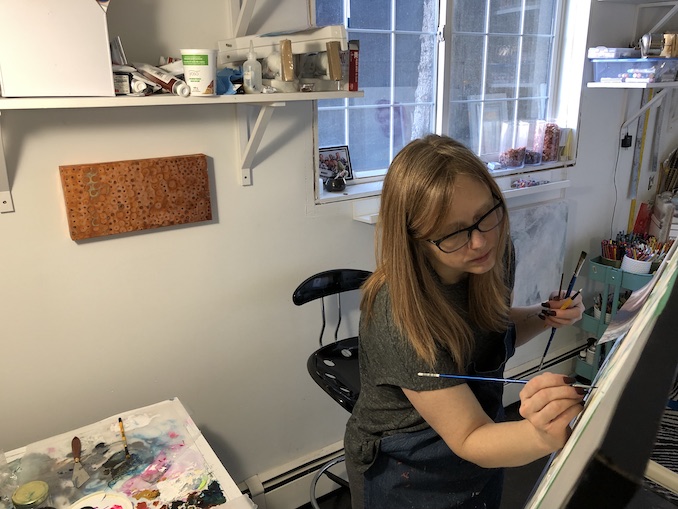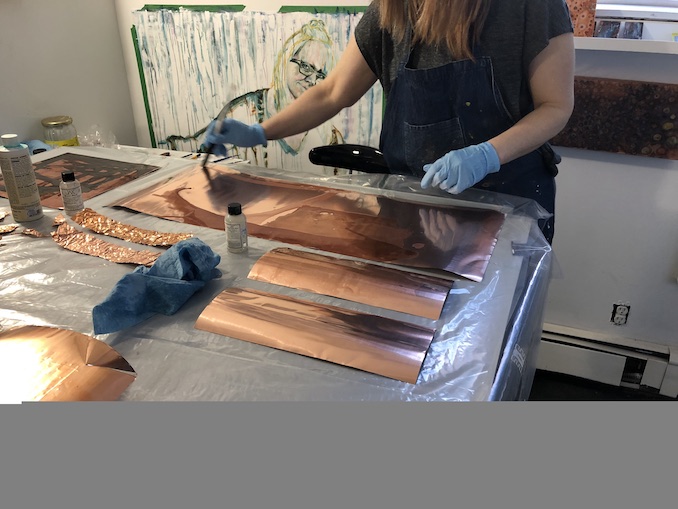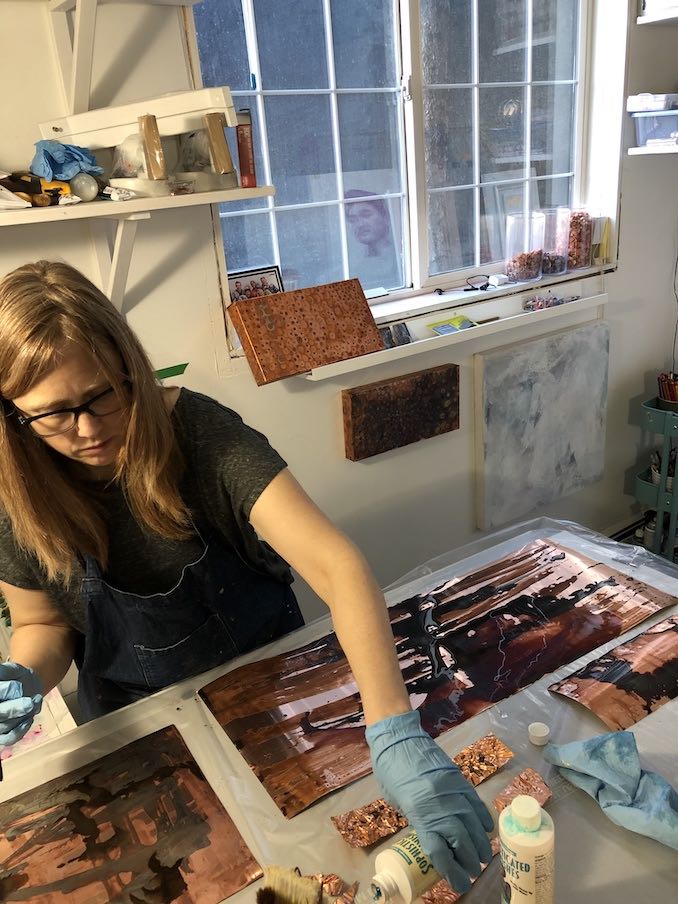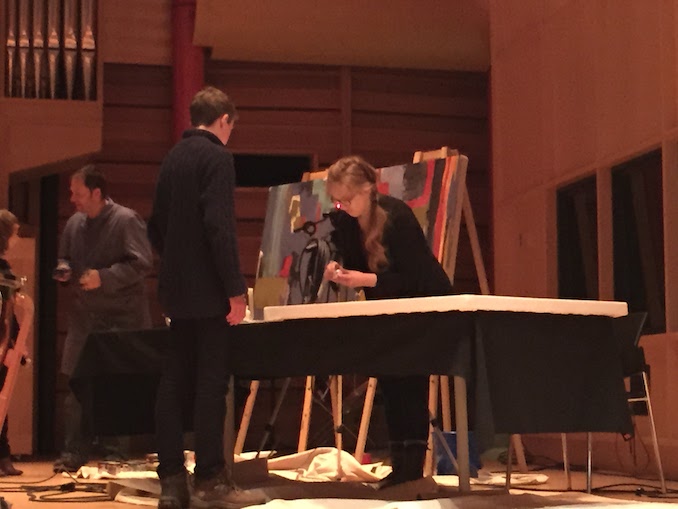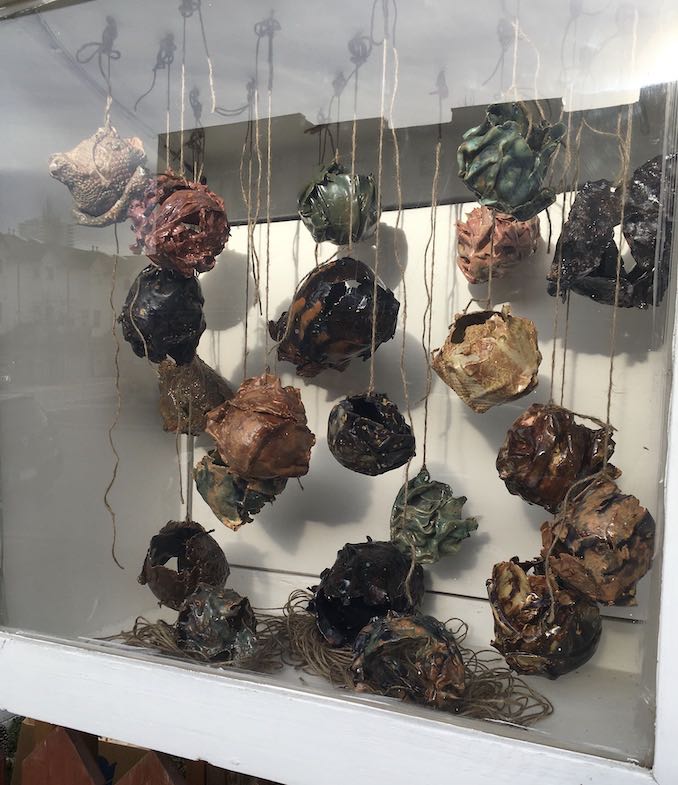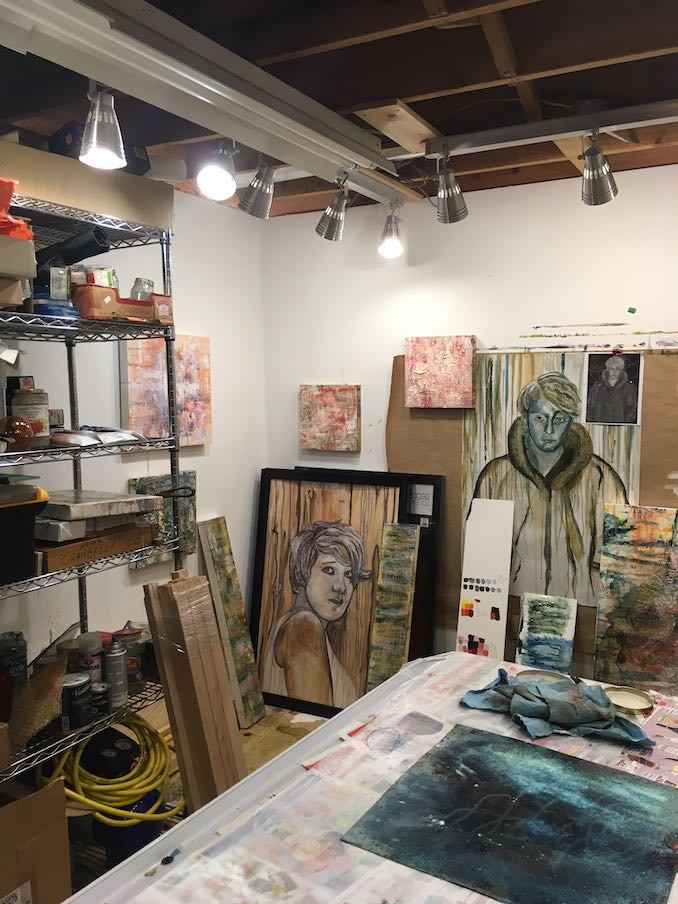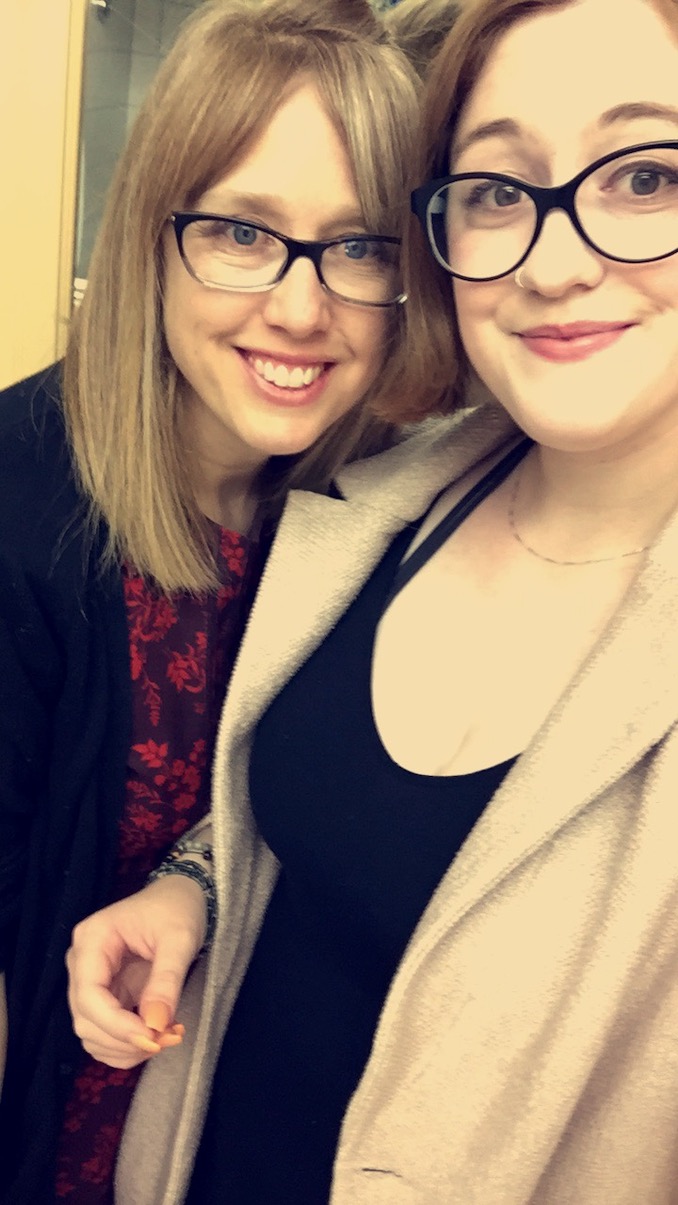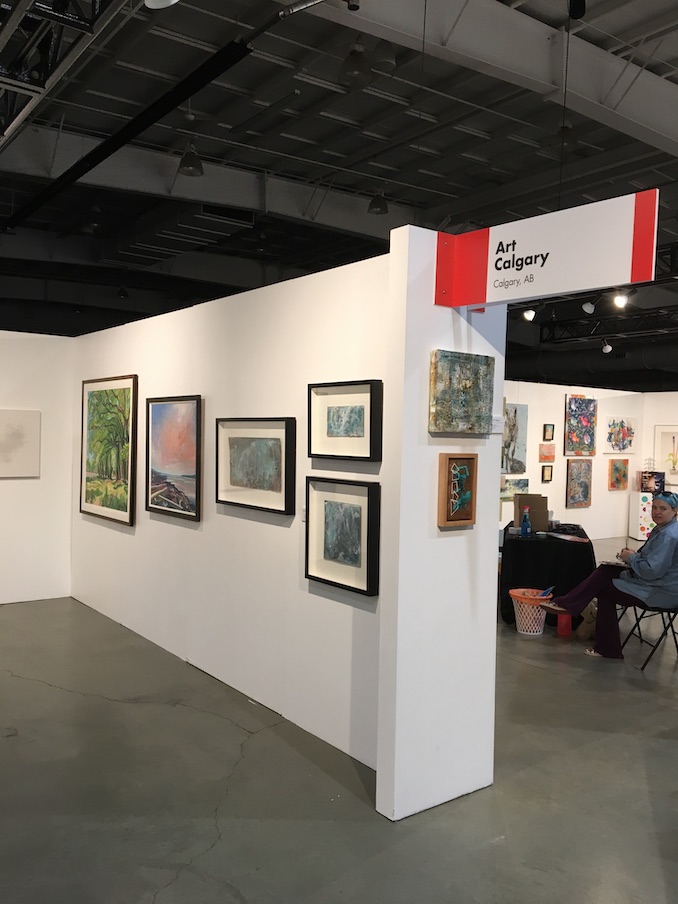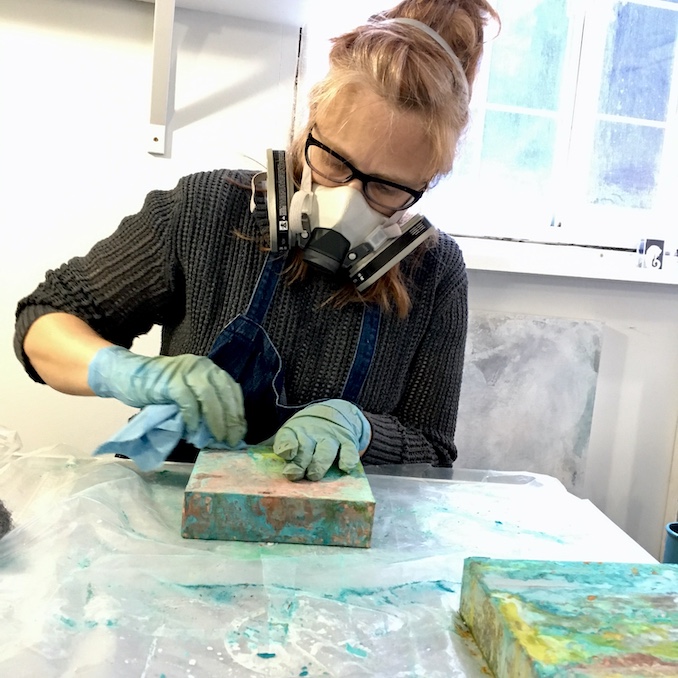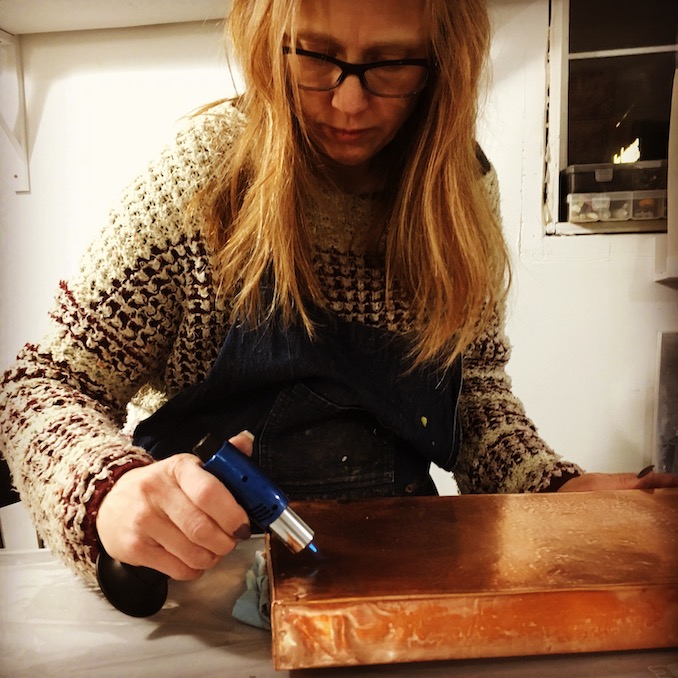 What 'hood' are you in?
My studio is in the Nvrlnd studio collective in Ramsay.
What do you do?
I mostly paint, oil on canvas, limestone paper, metal, cradled wood panel, I'll paint on pretty well anything. I do use acrylic sometimes when it lends itself well to what I am working on. I also explore sculpture at times when I am looking for a new challenge.
What are you currently working on?
I have been expanding my work with metal. Using various patinas to create chemical reactions bringing to life a magnified depth to the metals I am working with. They are a balance between art and science that has become a new and exciting avenue of exploration. Most of the pieces are copper, but I have begun working with stainless steel and bronze to continue expanding my colour pallets and techniques.
Where can we find your work?
I post to my website, www.kawarner.ca and Instagram, when I have shows coming up. You can contact me at info@kawarner.ca to arrange a studio visit, or pop by Nvrlnd on a community open house weekend.