Cassie Bratton is a mixed media artist whose work empowers women and non-binary peoples, globally. Her artistic vision showcases the beautiful celebration of femininity. Based in Calgary, Cassie is best known for her abstract portrait paintings, which are interpreted from her extensive clientele following on social media.
In 2020, Cassie combined her education in business with creative talent, to build her social media empire. In one short year, her art went viral on TikTok (Cassbrattart), featured a live painting performance at Calgary taboo and hosted her first solo art show.
Every aspect of Cassie's work embodies power. Her art allows a safe and open space to express positivity in body image. Praised for her natural ability to boost self-esteem in others, she also demonstrates illuminating leadership in business. The result of following a passion has rewarded success, along with a platform that perfectly depicts the uplifting leader Cassie, has always been.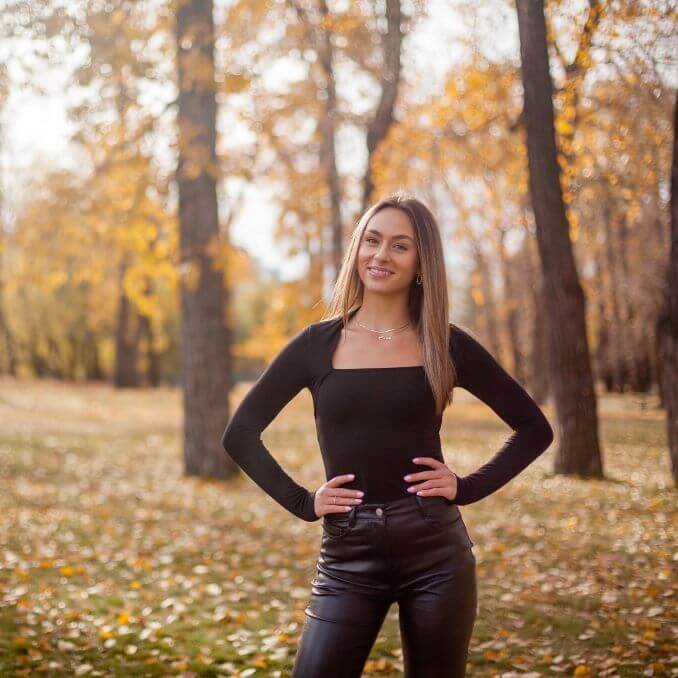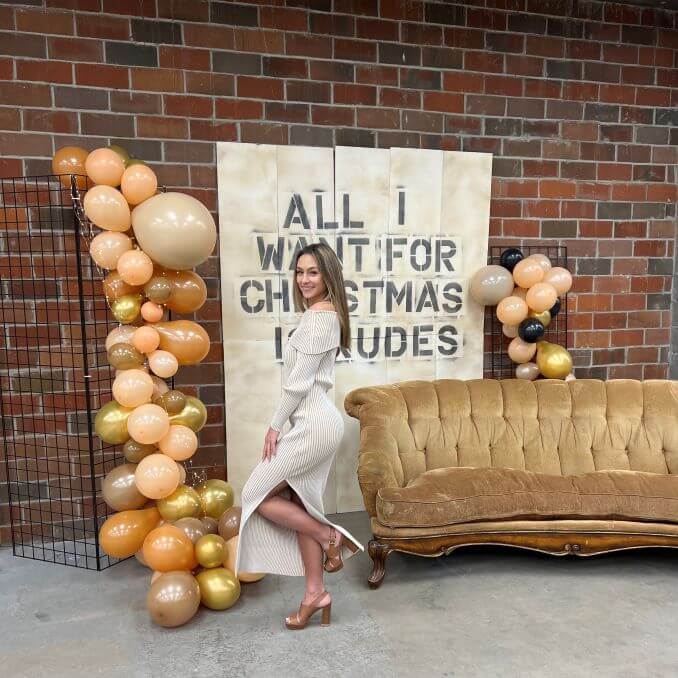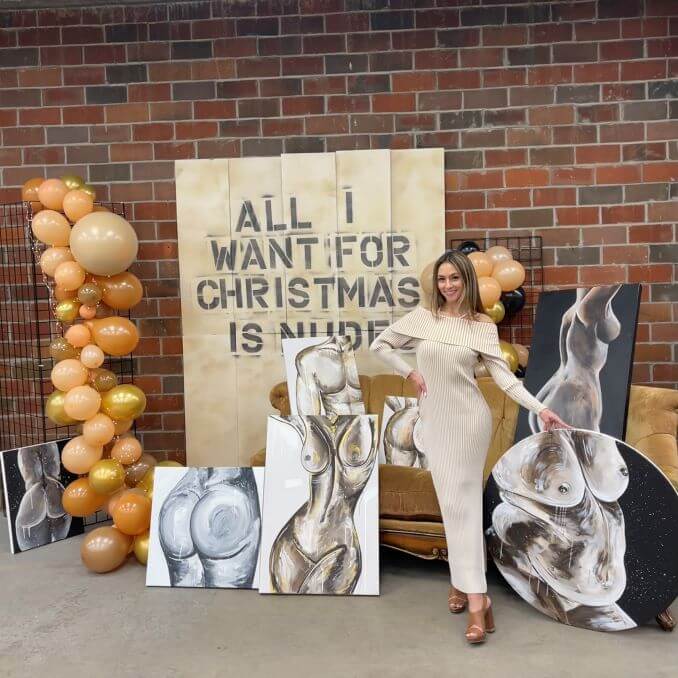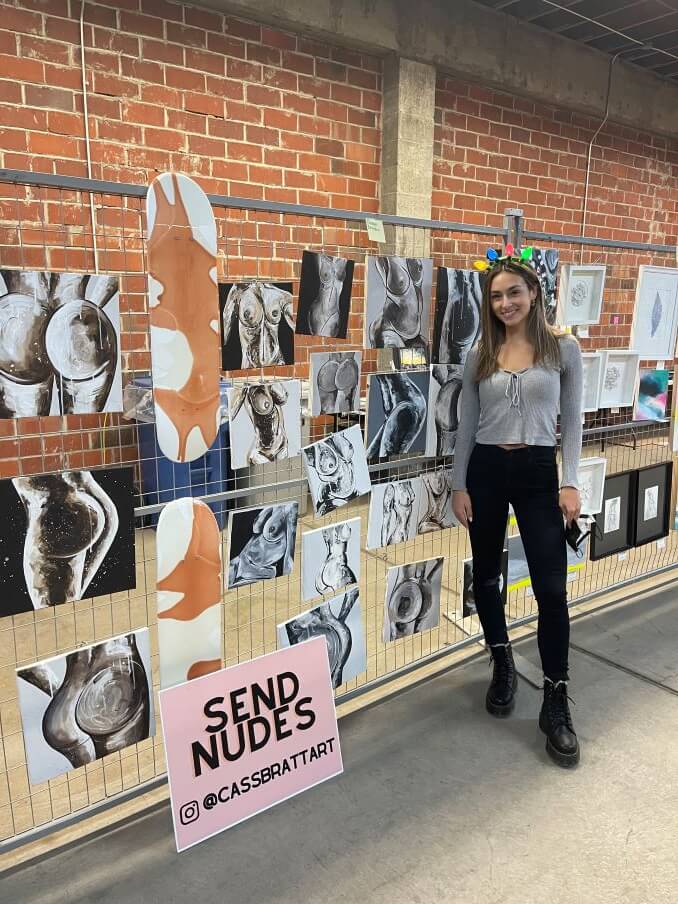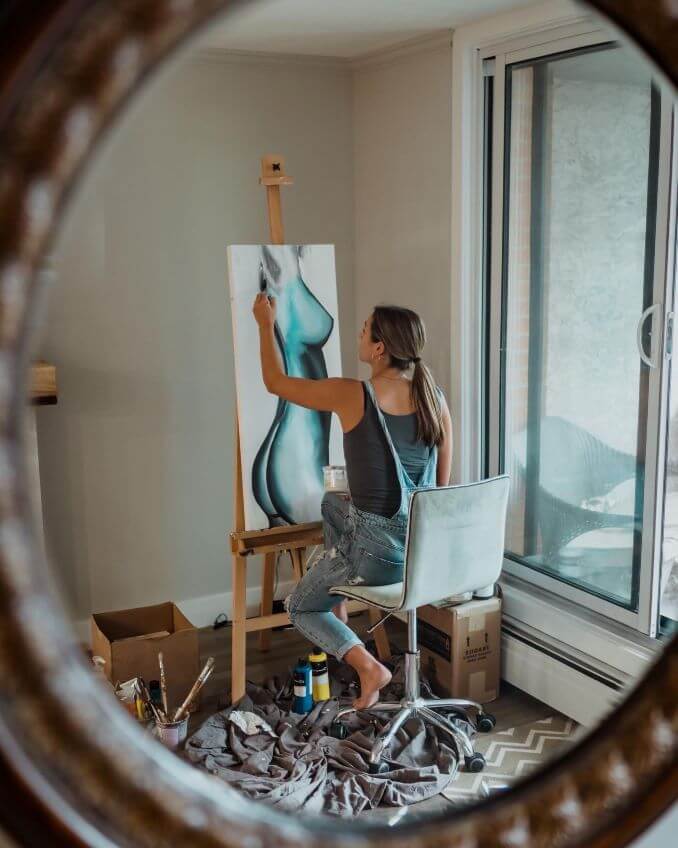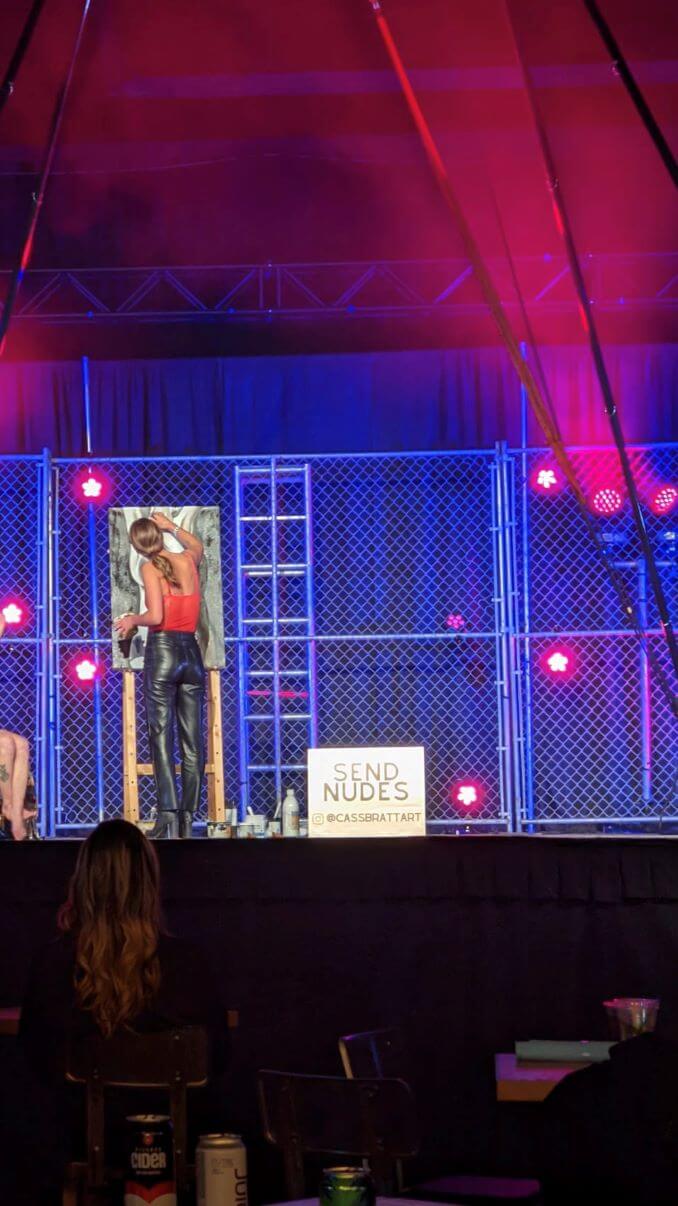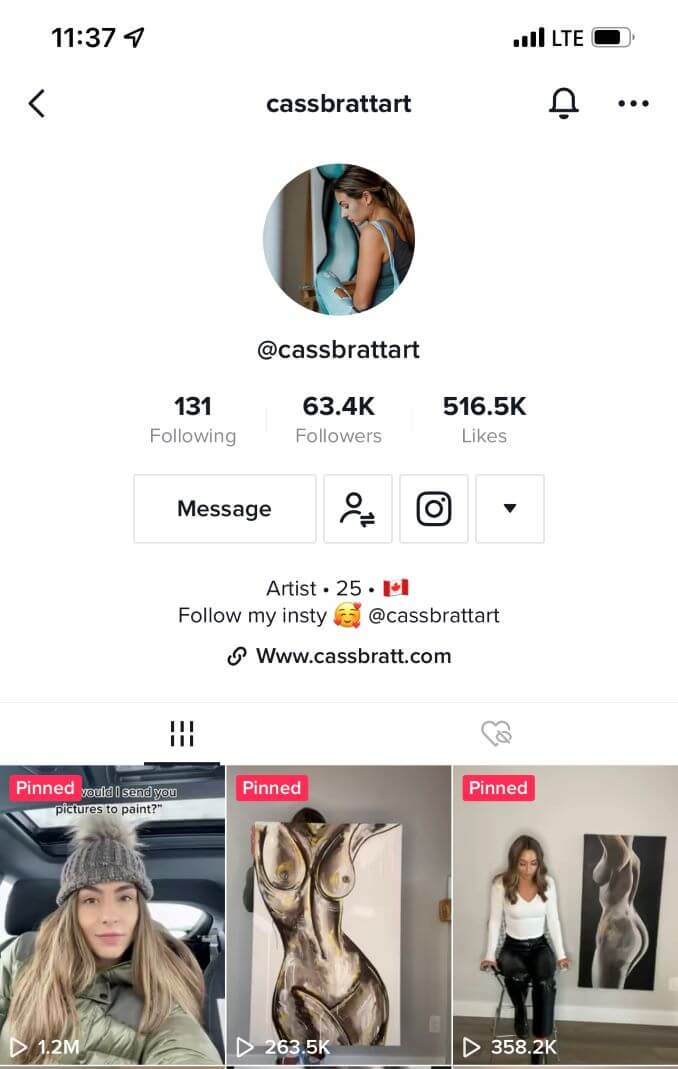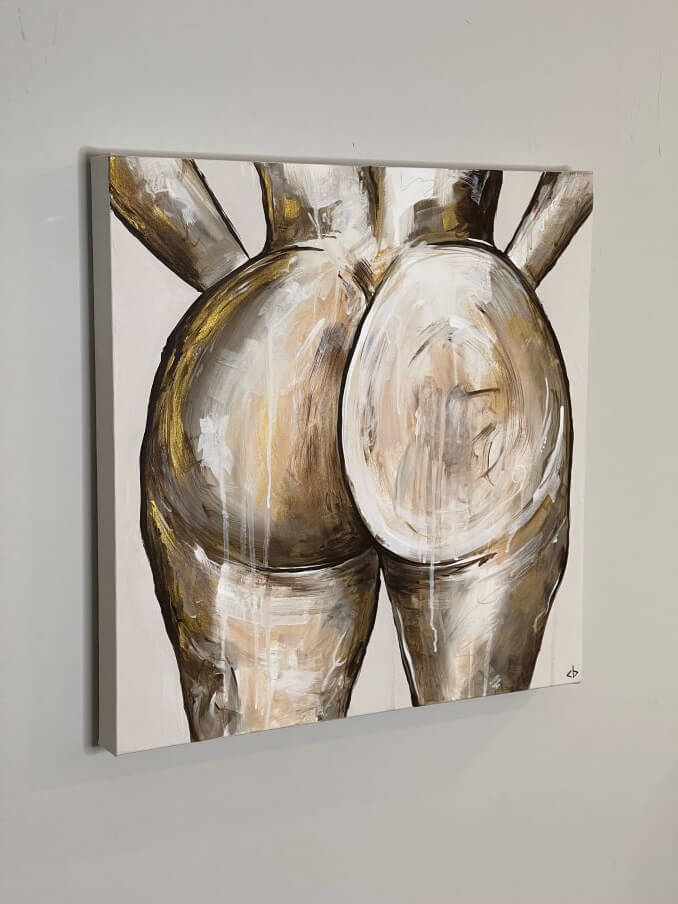 Which 'hood are you in?
My home studio is located in Eau Claire
What do you do?
I encourage body positivity through my nude paintings.
What are you currently working on?
I recently went viral on TikTok, leaving me with 150 commissions on my to-do list! I have since closed my commissions and I am slowly working through my list.
Where can we find your work?