Math Minds' initiative is aimed at equipping educators with teaching strategies for improving student achievements. We spoke with Dr. Brent Davis, from the University of Calgary, to find out more about them.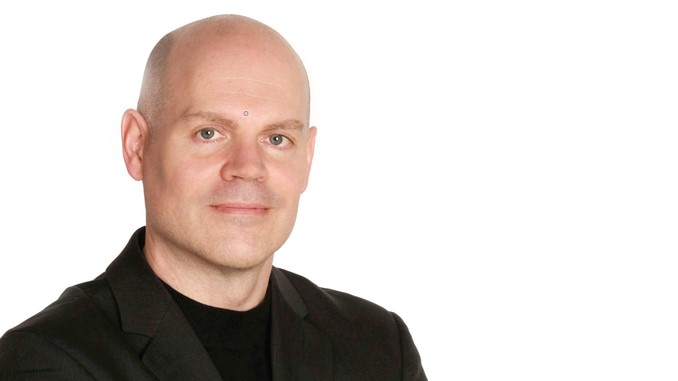 Describe your charity/non-profit/volunteer work in a few sentences.
Math Minds is a partnership between the University of Calgary's Werklund School of Education, school districts in Alberta and British Columbia, and JUMP Math. Currently, in its 9th year, the project has been focused on the development and testing of resources and teaching strategies to improve mathematics achievement for learners in grades K–6.
What problem does it aim to solve?
Broadly speaking, the Math Minds initiative is aimed at equipping educators with proven teaching strategies for improving student achievement through nuanced engagements with mathematics concepts and improved understandings of foundational principles of learning. More specifically and immediately, the hope is to equip teaching to address learning gaps in mathematics that have emerged during the pandemic.
When did you start/join it?
Math Minds was initiated in 2012, with funding from Canadian Oil Sands, Ltd., and extended in 2018 with additional support from the Suncor Energy Foundation.
What made you want to get involved?
Most funding for educational research operates on tight 2- or 3-year timelines that compel researchers to move from proposals to published conclusions at a rate that doesn't always fit the pace of educational innovation. The funding provided by Canadian Oil Sands and the Suncor Energy Foundation afforded an eased timeline that, permitting opportunities to work with teachers over years rather than months, to revisit and refine strategies and protocols, and to test and rework resources – ultimately leading to an evidence-based model that is now ready to be used at scale.
What was the situation like when you started?
The situation with mathematics teaching at the elementary-school level then was much as it is now. For the most part, teachers in elementary school are required to be generalists – that is, they are expected to have adequate mastery of most or all mandated subject areas. Recent research in the cognitive sciences has demonstrated this expectation to be unrealistic – for mathematics, at least.
How has it changed since?
We better understand that effective mathematics learning and teaching involves some highly specialized knowledge – of both mathematics and how people learn mathematics. Some of that knowledge can be off-loaded into well-designed classroom resources, but specialized teaching expertise is essential. On these counts, firstly, Math Minds has contributed to the development of much-improved learning resources and, secondly, a theoretically defensible and evidence-based model of teaching has been developed.
What more needs to be done?
To date, the work has been local and small-scale, operating on classroom and school levels. With a view toward scaling up, for the past few years, we have been working with educators and resource developers to create a web-based "course" that provides a nuanced introduction to the model. We have not yet had the opportunity to test and refine that model. However, as a recipient of the 2021 TD Ready Challenge program, we have been provided with an opportunity to simultaneously scale up to work at the district level while we critically assess our strategies for dissemination and feedback. We are grateful for the grants provided through TD Ready Challenge – they have helped Math Minds as well as additional community organizations to implement innovative interventions to help disproportionately impacted students in grades K-12 catch up and minimize future loss.
How can our readers help?
The model is challenging to implement, in large part because some key orienting principles on mathematics learning from cognitive science contradict popular beliefs about what mathematics is all about and how it should be taught. In our experience, the most critical element for influencing practice is the opportunity to chat with others about the underlying principles and the resulting model. That is, we suspect the best way to help is to become familiar with some of the key ideas behind the work – and the first "lesson" on our website is designed precisely for that.
Where can we follow you?
PAY IT FORWARD: What is an awesome local charity that you love?
Our resource partner, JUMP Math, is a not-for-profit that does spectacular work, as it brings together mathematicians, logicians, educators, and designers together in the creation of agile and informed classroom resources.