If you are looking for summer campfire recipes to include on your next outing, be sure to try this Campfire Veggie Skewers recipe that was sent to us by the meal kit delivery company Chefs Plate.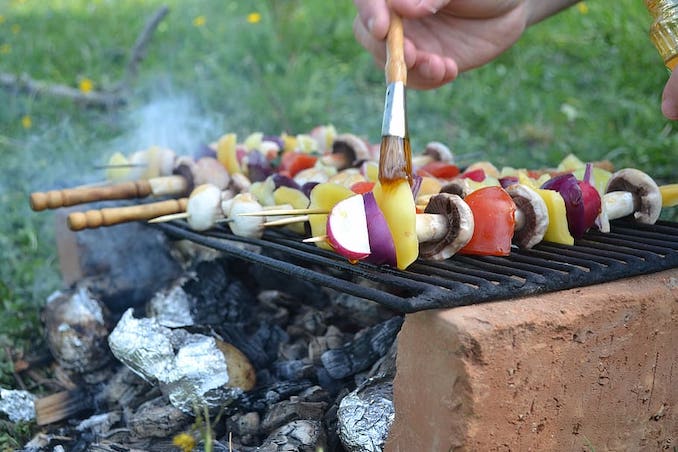 Campfire Veggie Skewers
Ingredients:
Cherry tomatoes
Bell peppers
Zucchini
Red onions
Mushrooms
Olive oil
Salt
Pepper
Herbs or spices of your choice
Directions:
1. Thread cherry tomatoes, bell peppers, zucchini, red onions, and mushrooms onto skewers.
2. Drizzle the skewers with olive oil.
3. Sprinkle salt, pepper, and your desired herbs or spices over the veggies.
4. Cook the skewers on the grill grate over the campfire for 10-15 minutes, turning occasionally.
5. Continue cooking until the veggies are tender and slightly charred.
6. Serve and enjoy flavorful and healthy veggie skewers as a delightful side dish.