Canadian concert pianist Oskar Yao has maintained an active career as an avid ambassador for music engaged in a variety of performance practices targeting a wide array of audiences. At the age of 13, he placed First in the senior 'Open Age' Category of the national Canadian Music Competition, becoming the youngest to ever do so, and has gone on to garner recognitions including First Prize at the Eastman International Piano Competition, First Prize at the Morningside Music Bridge International Concerto and Chamber Music competitions, Third Prize at the Louisiana International Piano competition, 4th Prize at the World Piano Competition, and top prizes at a number of other national and international competitions. He has performed to sold out halls and standing ovations in solo concerts and with orchestras across the world in venues ranging from Carnegie Hall, the Shanghai Grand Theater, Lincoln Center for the Performing Arts, the National Arts Centre, and many more.
Oskar was born in China, but was raised in Uppsala (Sweden) for nearly a decade before moving to Calgary (Canada) where his family still resides. He received his Bachelors of Arts in Financial Economics with a minor in Math from Columbia University while simultaneously pursuing his Masters of Music in Piano at the Juilliard School with Yoheved Kaplinsky as part of the Columbia / Juilliard joint dual-degree program. His other mentors have included Jerome Lowenthal, Robert McDonald, Gary Graffman, Julian Martin, Anton Kuerti, and Chengzong Yin.
Oskar is the co-founder of the Super Piano Brothers, a groundbreaking piano duo specializing in self-arranged and original music of all genres. He also sits on the board of the Sitka Fine Arts Camp in Alaska, where he enjoys having the opportunity to grow the organization and support access to top-tier arts education for both local and international students. Aside from music, Oskar is a capital markets and investment manager at Google, overseeing Alphabet's public equity portfolio and share repurchase program among other strategic and financial initiatives. Prior to joining Google, he was a senior equity research associate at BMO Capital Markets covering Internet and Media. Oskar started his finance career in investment banking at Crédit Agricole in the financial sponsors coverage group before joining S&P Global as a credit analyst covering media and entertainment.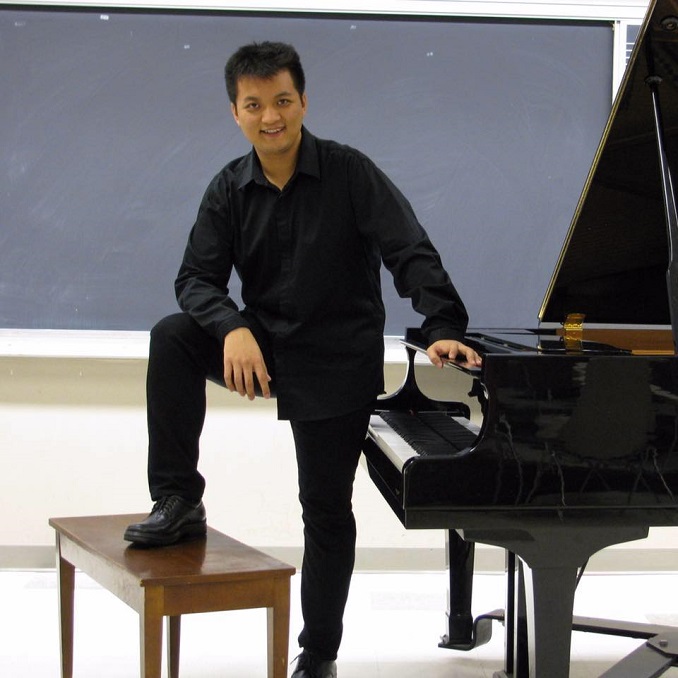 Name:
Oskar Yao
Genre:
Classical / Crossover Pianist
Founded:
2001
Latest Single:
Restoring the Light, Facing the Dark (link here)
Latest Video:
Favourite musician growing up:
Evgeni Kissin
Favourite musician now:
Martha Argerich
Guilty pleasure song:
Secrets by OneRepublic, one of the first songs to get me into crossover music
Live show ritual:
10 pushups before going on stage, you're too tired to be nervous afterwards haha
Favourite local musician:
The Calgary Philharmonic Orchestra
EP or LP?
LP
Early bird or night owl?
Night Owl by nature, but early bird by nurture haha
Road or studio?
Road, there's something about road tours that is just so magical
Where can we follow you?
***
Rapid Fire Calgary Qs
What is your favourite local restaurant?
Hi-Ball Restaurant, been going for years at both the old and new locations
What is your favourite street in your city and why?
I love University Drive, my dad used to work there and I would walk it almost daily (from summer to winter) to go to the UofC to practice piano, take lessons, etc. So many memories!
What is your favourite park in your city and why?
Edworthy Park used to be my favourite, but now I live closer to Confederation Park and the Christmas Lights are just gorgeous!
What is your favourite music venue in your city?
Jack Singer Concert Hall, both for listening and for performing. I have yet to see the new Bella Hall at MRU, but look forward to it!
What is your favourite music store in your city?
Michael Lipnicki's Fine Pianos; they have an amazing collection of pianos and a great performance stage as well.