Multi-instrumentalist, composer, sound designer, music director, and educator Darren Young is an exciting artist with a diverse palette. His music spans a wide array of genres, including classical, post-rock, prog, shoegaze, electronic, noise, and jazz. A classically trained guitarist and double bassist, Darren's music have received international press coverage from Prog Magazine, Metal Hammer, Classic Rock Magazine, and the CBC.
Darren's busy concert schedule has taken him across Canada, the UK, the US, and France. He has been a featured performer with the Calgary Philharmonic Orchestra, New Music Edmonton, New Works Calgary, Kensington Sinfonia, Instrumental Society of Calgary, Theatre Calgary, and Calgary ProArts Society. A passionate advocate of new music, Darren is a core member of the experimental music collective Timepoint Ensemble and with them has given premieres of many new compositions. He also performs and records regularly as a member of the bands
Diatessaron, Jung People, Evan Freeman, and Lucky Sonne.
Recent compositions by Darren include work in collaboration with dance soloist Alèn Martel as part of "SHED | knowing each other as different and the same" (Pam Tzeng, Dancers' Studio West), as well as the soundtrack and sound design for "Se Pa Ra Ti Sm" (Swallow-A-Bicycle Theatre), which premiered in December 2021. In 2018 he premiered "PARTNERS", a 50-minute song cycle for 12 musicians, comprised of short, character-based fragments that explore different aspects of human interaction and connectivity. "PARTNERS" was written for Diatessaron & Timepoint Ensemble and had its debut performance in February 2018 as part of the 2017-18 Timepoint Ensemble Season. Darren also created the music for "Know The Rules, Win The Game" (Cloudsway Dance Theatre), which was presented at the CanAsian Dance Festival in Toronto, ON (September 2018) and was filmed by the National Arts Centre of Canada in early 2021 for a streamed event. Darren has also composed incidental music for the dance productions "8-Bit: The Video Game Dance Show" (Cloudsway Dance Theatre, April 2019), and "Deep END" (Project InTandem, March 2020).
On September 10, 2021, Darren released a single under the name Dmfyoung, a remix for the band FORQ on the GroundUp Music label.
In 2015 Darren co-wrote the soundtrack to the film "Empyrean" with his band Jung People, for which they won an AMPIA Award for Best Original Score (Drama, Over 30 Minutes). The film premiered at the 2015 Calgary International Film Festival, and the soundtrack was officially released in September 2017.
Darren is the President of the Classical Guitar Society of Calgary, an organization that promotes guitar and arts education, and brings internationally acclaimed classical guitarists to Calgary for concerts and Masterclasses. He has twice attended the prestigious Aspen Music Festival and School holds degrees in performance from the University of Calgary and the University of Toronto and is currently on faculty at the Mount Royal University Conservatory in Calgary.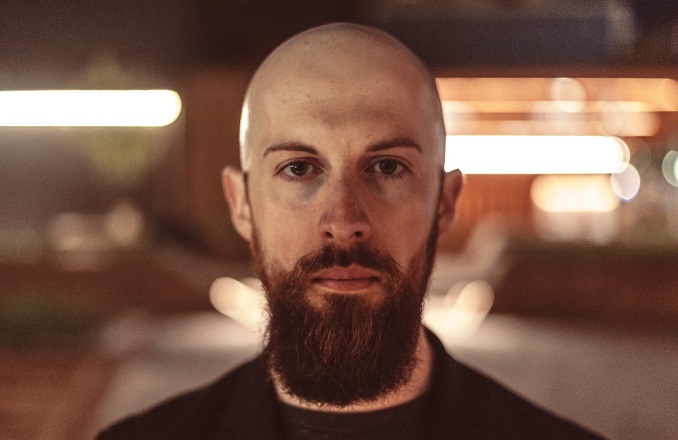 Name:
Darren Young
Genre:
Classical/Pop/Rock/Country/Jazz/Experimental/Ambient
# of Albums:
– 1 solo: "Know The Rules, Win The Game" (under the name dmfyoung)
– 8 as member of bands Diatessaron, Jung People, The Northwest Passage, Evan Freeman, Lucky Sonne
– Several guest appearances on various albums by others
Latest Album:
"Belleweather" by Lucky Sonne, released July 2021
Latest Single:
"Times Like These (Rhymes With Bees)" by dmfyoung/FORQ, released September 2021 by GroundUP Music (NY)
Latest Video:
"Vampyr" by Tristan Murail – it's a pretty noisy piece of music, so I got some friends together to make a goofy horror b-movie thing
Favourite musician growing up:
Kurt Cobain
Favourite musician now:
I have an extremely difficult time picking favourites anymore! Current loves are Julian Lage, Mary Halvorson, Sean Shibe, Brad Mehldau, and Caroline Shaw
Guilty pleasure song:
Not even remotely guilty, tbh, but it is "Run Away With Me" by Carly Rae Jepsen
Live show ritual:
This is always specific to the situation, I just like to be mindful of the exact conditions of each performance and to think about how I can make it as interesting and engaging as I can at that moment
Favourite local musician:
I couldn't possibly narrow it down, once again due to my fear of favourites – Mark Limacher, Jiajia Li, Nate Waters, Nia Devetzis, Foonyap, Hello Moth, Luke Colborne, Carl Janzen, Brett Gunther to list some of my local heroes/pals!
EP or LP:
LP, always and forever
Early bird or night owl:
Often both, much to my detriment
Road or studio:
Going out, travelling, meeting people, and live performances are big motivators for me so I would definitely say road
Any shows or albums coming up?
I'll be playing Fausto Romitelli's 'Professor Bad Trip' with the Calgary Philharmonic Orchestra on March 3rd at The Grand. Tickets are available here.
Where can we follow you?
***
Rapid Fire Calgary Qs
Favourite local restaurant:
Calcutta Cricket Club
Favourite street in your city:
I really enjoy seeing a lot of activity but also nature, so I think I'll say Riverfront Ave because it's a great mix of pathways, trees, the river, but also the buildings of Chinatown, downtown, the East Village, etc.
Favourite park in your city:
As an avid fan of the Calgary Folk Music Festival, I have to say Prince's Island Park because of all of the great memories of music and friends there. I'll also throw in a vote for Carburn Park because it is just way too pretty and a nice, quiet place to relax
Favourite music venue in your city:
The Ironwood
Favourite music store in your city:
For records? Sloth. For gear? L&M.