For our latest featured charity, we chatted with the folks over at Brown Bagging for Calgary's Kids (BB4CK). The organization works with local schools to provide healthy lunches to youth who would otherwise go without.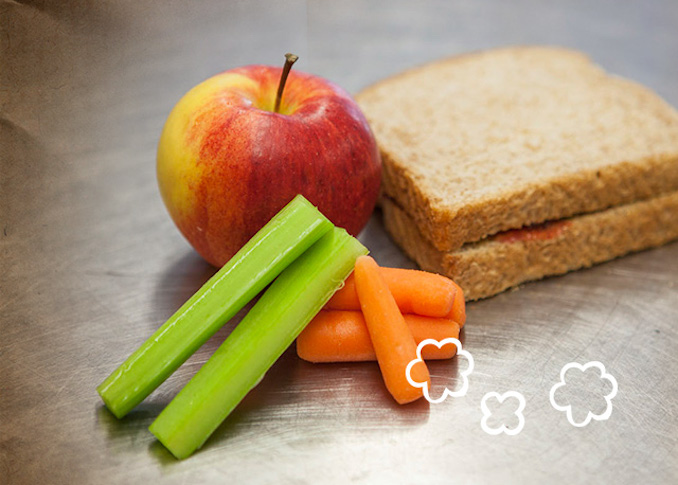 Describe your charity in a few sentences.
Brown Bagging for Calgary's Kids (BB4CK) works in partnership with Calgary schools to make and deliver healthy lunches to students who would otherwise go hungry.
Through the work of community groups and volunteers, BB4CK provides lunches for approximately 4,200 kids each school day. Lunches are prepared by volunteers in our main kitchen and by community groups in kitchens across the city that include retirement homes, parent groups, restaurants, and local businesses.
What problem does BB4CK aim to solve?
The short term and long term effects of hunger for children are clear. Without proper nourishment, children may experience lower grades in school, fewer friendships, behavioural challenges, and mental health concerns.
BB4CK's mission is to connect and inspire people to take meaningful action to feed and care for kids. We envision a future full of communities that make sure all kids are fed. A healthy lunch is available to any child or teen who arrives at school without enough to eat. BB4CK works with school staff to identify needs and plan how best to ensure hungry students get the nutrition required to grow, learn, and play.
When did you start BB4CK?
BB4CK came into being in 1990, at the time called Brown Bagging for Calgary's Street Kids.
What made BB4CK's Founders want to get involved?
In 1990, the Brown Bagging for Calgary's Street Kids program began providing healthy lunches to homeless youth — young people who weren't focused on by agencies that served the adult homeless. In 2005, after studies were released showing that hunger in schools is a major problem, now a registered charity, BB4CK shifted its focus to care for the thousands of Calgary schoolchildren who were going hungry each day.
How has it changed since?
Since 2005, BB4CK's impact has continued to grow. In 2012, the BB4CK community was caring for over 100 schools and impacting appx. 2,000 kids each day. Over the last two years, the number of children requiring lunches and supplemental lunch items each school day has increased by 45%.
What more needs to be done?
Everyone can take action to help feed and care for kids in our city. We encourage Calgarians to look out for children in their communities who may not have enough to eat and talk to their schools about ways to support these children. Each week, appx. 625 volunteers make and deliver lunches for children in their communities, coming together in community centres, restaurants, retirement homes, schools, businesses, and the BB4CK kitchen. From birthday parties to corporate matching programs, Calgarians raise funds to feed kids in unique and innovative ways, last year raising nearly 1.3 million dollars to care for children in our city. Donations of all sizes make a significant impact – each dollar helps provide a healthy lunch to a child and donations can be made at bb4ck.org/donate-now.
How can our readers help?
Generous individuals, families, groups, and businesses in our community support BB4CK, working together to ensure there are no hungry children in Calgary. You can help feed kids by volunteering in our kitchen, creating a community group to feed children in your neighbourhood schools, hosting a snack and supply drive, decorating brown bags, raising awareness, donating funds, and sharing your amazing skills and resources with our community.
Do you have any events coming up?
Join us on Thursday, August 30 at Southcentre Mall for their Back to School Bash, raising funds to help feed and care for kids. From 11 a.m. – 3 p.m., visit The Inner Circle at Southcentre Mall for a fun-filled day for the entire family, helping to ensure there are no hungry kids in our city!
Where can we follow you?
To learn more about how you can take action to feed and care for Calgary kids please visit bb4ck.org and check us out on Facebook and Instagram at @BB4CK and on Twitter at @BrownBaggingIt.