Our Charitable Choices feature this week is on Bernie's Buddies. Formed in 2015, Bernie's Buddies use a furry friend, Brisk, as an alternative resource for helping children and youth grieve with the loss of someone close to them. We spoke to founder and chair, Angela Blenkhorne to learn more!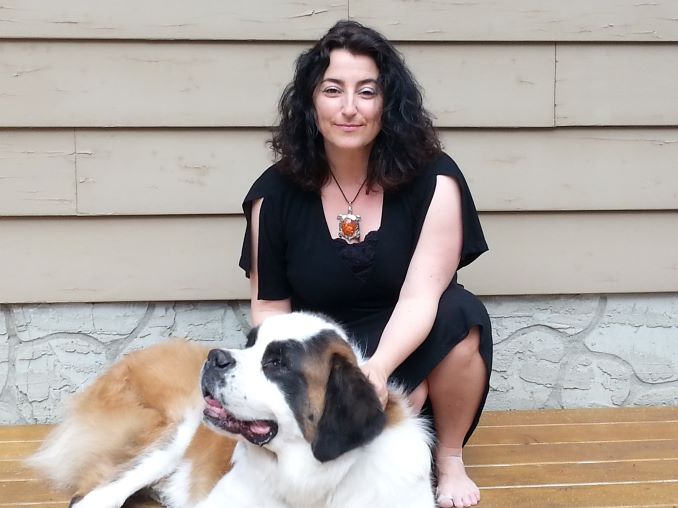 Describe your charity/non-profit in a few sentences.
Bernie's Buddies is a registered charity that helps kids and youth live more fully after the death of someone significant in their lives. We offer peer support grief workshops featuring a therapy dog visit, yoga movement with mindfulness techniques, and creative grief conversation. We strive to reduce isolation that grief can often bring by providing a welcoming, inclusive environment where everyone participating in the group is coping with a death.
What problem does it aim to solve?
Bernie's Buddies has three goals. Our first goal is to add capacity to youth bereavement resources by offering an alternative to conventional counseling or therapy approaches. While these are certainly fantastic resources, they don't necessarily resonate with everyone who tries them. Our intent is not to replace these services, but instead provide a sense of community where kids are the experts of their own experiences.
Second, we aim to reduce financial barriers in accessing grief supports. Often when a child experiences a death loss, there is also loss of income or incurring unexpected expenses. Thanks to the generosity our donors, volunteers, and community partners, our programming is also offered at no cost to participants.
Third, we want to increase awareness about the importance and availability of alternative bereavement supports. In addition to our independent-hosted workshops, we're working toward greater awareness through our flexibility to take our workshops on the road to collaborate with other youth-oriented service providers and community organizations. We can provide our workshops to clients they serve – this way, we complement their existing programming and reach youth who may not otherwise have exposure to alternative grief supports. We also provide presentations about our integrated grief support model to service providers, community groups, as a topic for corporate lunch n' learns, mental health professionals, educators, and at conferences.
When did you start/join it?
Bernie's Buddies became a registered charity in 2015 and has been offering youth workshops and alternative grief resource presentations since 2018.
What made you want to get involved?
When I was 14 my father died suddenly. My sister was 9. Mom tried to help us by accessing talk therapy but it didn't connect with me so I stopped going after a few sessions. That was over 30 years ago – there were very few mental health resources available in a small town, and indeed, very little recognition of the importance of mental health support. I felt isolated from my family and friends because nobody spoke about Dad's death. I wasn't sure what to do about my emotions and thought I might be doing grief wrong. I pasted a smile on and just kept going like nothing had happened – not the healthiest way to work through a loss.
I knew I wanted to help grieving kids feel less alone but wasn't quite sure how to put the puzzle together. Through 25 years of teaching kids' and youth skiing and yoga, I've had the privilege of witnessing how supportive a group of kids can be when participating in an activity together. When a deaf Saint Bernard puppy bounced into our lives and we saw how people responded when they met her, the path forward was obvious and Bernie's Buddies grief peer support group workshops took shape.
What was the situation like when you started?
We are fortunate in our city to have amazing therapy and counseling services specifically for children and youth mental health. In terms of alternative approaches, however, we discovered as we developed our program that an opportunity exists to address the gap between finding and accessing non-conventional options.
How has it changed since?
Calgarians have a forward-thinking mindset when it comes to grass roots approaches to building capacity where there is opportunity to benefit community. Parents, caregivers, and youth themselves are exploring resource alternatives for various needs so the conversation is starting to gain traction.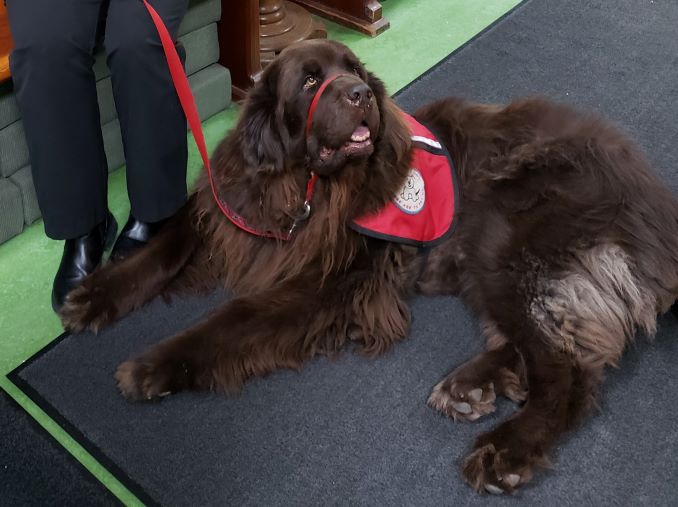 What more needs to be done?
We need to continue building awareness of the importance and availability of alternative kids' and youth bereavement resources. Children are often our forgotten mourners as myths persist that children aren't as affected by grief as adults or are encouraged to "get over it" without ever acknowledging that children and youth deserve appropriate supports that are effective for their needs. Grief support is not a one-size-fits-all solution – what works for one child may not be appropriate for another.
Certainly the internet and social media have helped in generating information and awareness of options out there. However, in terms of grief resulting from a death loss, the experience is universal but the journey itself if personal. Resource alternatives are evolving but still often operate in silos. This means that a child has to first find, then try, individual activities or resources, which can take time and money to find something they connect with. Using an integrated model and social partnerships, we can generate multiple resource options to reach as many bereaved youth as possible. There is so much room in the grief support space to provide creative alternatives to help youth thrive.
How can our readers help?
Let us know contacts or organizations you feel would benefit from learning more about us – we're happy to provide a presentation or meet to discuss what we do to help our youth community. Help us continue building awareness by engaging us through social media. Most importantly, keep the grief conversation open. Grief can be a very uncomfortable subject to discuss but by acknowledging it in our lives, we can demystify how to support those around us who may be having a difficult time.
Do you have any events coming up?
Our Winter 2020 youth grief workshop series starts once per week for four weeks on Monday February 24. This group focuses on youth ages 11 to 14. Registration is now open and it is free to participate – further information is available on our website. We will also be hosting a parents' and caregivers' informal round table discussion on challenging and successes in accessing alternative resources in May (date to be confirmed).
Where can we follow you?
Our website, Twitter, Facebook and Instagram.
PAY IT FORWARD: What is an awesome local charity that you love?
Community Therapy Dogs Society (ctds.ca) – they have three outstanding programs featuring therapy dogs and handlers (Reading Tails, Caring Tails, Visiting Tails).