Cornerstone Youth Centre is a charitable organization that designs and implements programs four times a week to teach youth between grades 6 and 9 life skills, which are based upon the 40 Developmental Assets. We spoke with Hailey Allegro, the Program and Practicum Coordinator, of Cornerstone Youth Centre to learn more about their organization and what we can do to support them.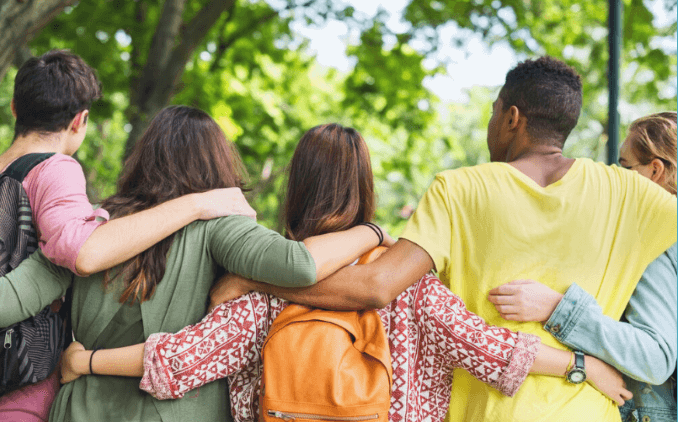 Describe your charity/non-profit in a few sentences.
At Cornerstone Youth Centre, we thrive to teach youth between grades 6 and 9 life skills to best inspire and prepare them for a successful life outside of our centre. In doing so, we operate within a small cohort of youth. Youth who are a part of the cohort meet weekly with a mentor to discuss their short and long-term goals, as well as resources, barriers, and successes. In addition to goal setting, we at Cornerstone design and implement programs 4 times weekly to teach the youth life skills, which are based upon the 40 Developmental Assets. In between goal setting and program, we have designated free time, where youth can spend time playing outside on the basketball court, playing board games and video games, doing arts and crafts, playing music, and so much more.
What problem does it aim to solve?
Everything we do is intended to "fill the tool-belts" of youth, so they may have the resources to handle life's tricky situations before they are forced to deal with them. Prevention is our game.
When did you start/join it?
I started working at Cornerstone in March of 2021.
What made you want to get involved?
I was interested in Cornerstone because of its focus on prevention. I wanted to be a part of an organization that gives at-risk youth the tools to deal with difficult situations and make healthy decisions.
What was the situation like when you started?
When I first started at Cornerstone, the focus was on high youth registration and attendance. Day to day, this meant a great deal of youth in the centre at one time, where we could only attend to their basic needs (e.g., providing them with a meal). This meant that it was difficult to develop therapeutic relationships with the youth and help them with any issues they might be facing.
How has it changed since?
Since we implemented our small cohort, the therapeutic relationships with the youth have changed significantly. We are now able to attend to the youths' basic needs, while also attending to their individual needs. Staff and practicum students now meet with the youth individually to help them with their goals, as well as provide them with any further assistance, like support or external resources. We have seen a shift in the youths' openness toward us, where the youth trust us more and are more motivated to achieve their goals.
What more needs to be done?
As with any new program, we are learning from our experiences throughout the process. For example, we are trying to figure out if we should be having goal-setting meetings with the youth at the same day and time every week, or have more informal meetings. Additionally, we are trying to determine how best to reward the youth for achieving their goals, and how often this should occur.
How can our readers help?
As Cornerstone is a not-for-profit organization, and we provide all services to our clients free of charge, we are always in need of donations. We use donations from our generous sponsors to fund several initiatives in our centre, including food, programming, activities, field trips, and so on.
Do you have any events coming up?
We do not have any events coming up, however, we just wrapped up our first Spring Carnival! We provided a free carnival in our community, which included a petting zoo, carnival games, a bouncy house, and an outdoor movie. We hope to make this an annual event in the future.
Where can we follow you?
We are on Facebook and Twitter. You can also find us on our website.
PAY IT FORWARD: What is an awesome local charity that you love?
I personally love the work that CUPS Calgary Society does, as they work with vulnerable individuals dealing with trauma and poverty, and help these individuals become self-sufficient.