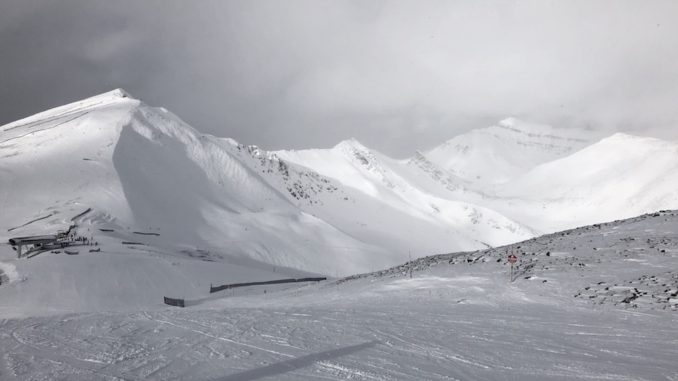 Skiing and snowboarding are favourite pastimes for many Albertans during the long winter months. Spending time with family and friends at any of our fabulous winter resorts is an amazing way to enjoy the coldest season. Many of you reading this owe your love for these downhill sports, and your current skill level, to the foundation laid by a qualified instructor. Like you, I remember taking skiing lessons as a youngster and even though I have now switched to snowboarding full-time I still credit my passion for the sport to those earliest experiences learning at Mission Ridge.
Recently I had an opportunity to chat with John Smits the Snow School Supervisor at Lake Louise and Conor McKeown one of the Snow School Instructors about their careers in the ski industry. Both are veterans in their fields with John having eleven years experience at Louise alone and Conor being in his sixth season. Here's what each had to say about life at one of the biggest winter resorts in North America.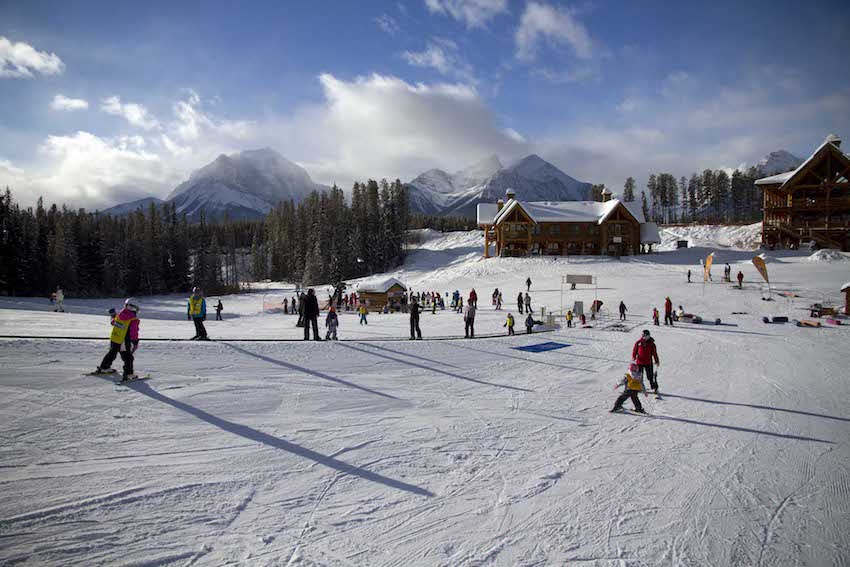 Calgary Guardian: "What type of training or certifications do you need to be a Snow School Instructor?"
Conor McKeown: "A good start would be to get your CSIA/CASI [Canadian Ski Instructors' Alliance/Canadian Association of Snowboard Instructors] Level One instructor. That would allow you to apply at most hills. Getting some on the job experience and possibly your Level Two would be a good idea before trying to apply to a mountain resort."
John Smits: "Yes, CASI or CSIA Level One or another international equivalent are a must."
CG: "Prior to your current jobs have you worked at other mountain resorts?"
JS: "Three years at Rabbit Hill, one year at Snow Valley, and one year at Sunshine Village."
CK: "In a ski race coaching capacity and as a CSIA course conductor I've travelled around to many resorts. In terms of working for another resort's snow school I worked at an urban hill prior to Lake Louise."
CG: "Who makes up the bulk of your clientele? Are you mostly teaching younger kids or are there a lot of adults who are learning to ski or snowboard too?"
JS: "Most of our guests are beginners and children of all abilities."
CK: "Personally most of my clients are young adults and adults up to age thirty; however, my oldest guest I ski with consistently is ninety-two. Skill level of the lessons definitely is on a sliding scale, beginners are the most frequent and advanced skiers are fewer."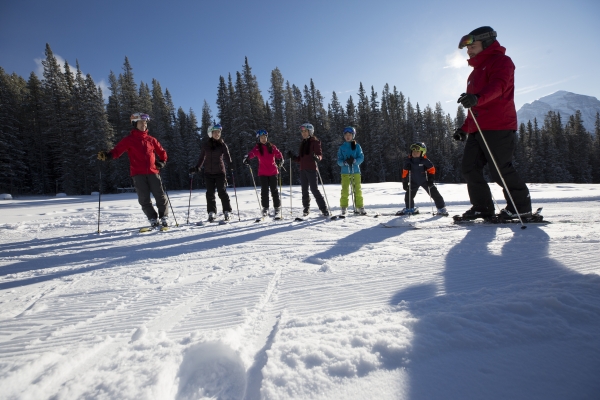 CG: " As with many outdoor-related jobs I'm sure there's no such thing as a typical day at work, but could you walk me through what a regular day might look like for you?"
JS: "Check emails to prepare for the day, look at the schedule to ensure things run smoothly and the lessons are on appropriate instructors, key meeting on snow at 10:30am and 1:00pm to hand out lesson assignments and the rest of the time is spent working on various projects, training staff on snow, and a little time for a pleasure cruise!"
CK: "Be at the hill for about 8:00am. Check the weather report and grooming. Usually there are quite a few discussions between the staff trainers while getting dressed for the day and requests from other staff for some of your time to be scheduled when you can. Be outside at the sign ready to go for whatever may be on your schedule at 8:25am. Teach for 60-90 minutes either with guests or with the staff. Grab a drink and a snack before heading out to the main lesson time at 10:25am. Most often there is a two-hour to full-day program that will start at that time. Enjoy the skiing and the time with clients for the duration of the lesson, guiding them to the terrain that is best for their skills and helping them achieve their ski goals. If available there is an hourly check-in and another meeting time at 12:55pm to see if you have been booked on a lesson. Around 4:00pm head back to the pro room to change and often help anyone with ongoing difficulties with equipment, understanding, or their own skiing."
CG: "What's the best part of your job?"
JS: "Watching other people improve and enjoy skiing and snowboarding more…and the riding!"
CK: "Helping people achieve their goals is very rewarding."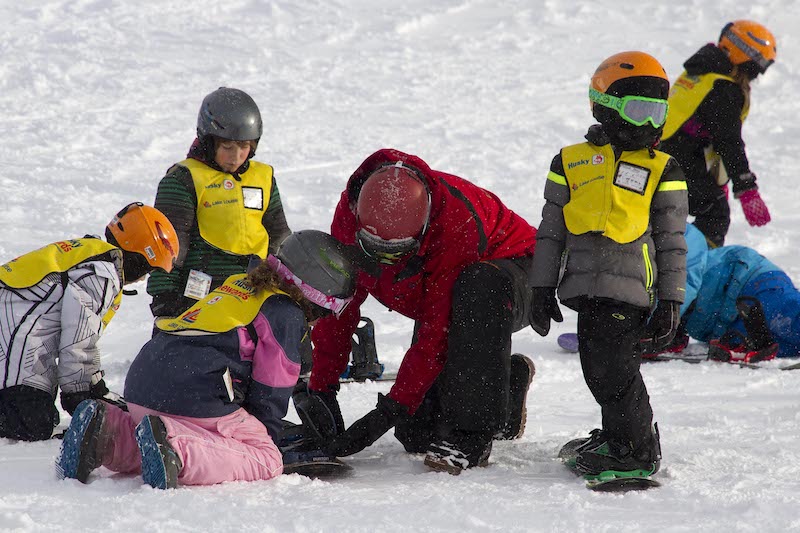 CG: "Snow School is obviously a seasonal position. What do you do in the off-season?"
JS: "I coach mountain biking and do some other manual labour."
CK: "I work for a Special Event Rentals company in Banff as the Assistant Manager. I work with the resources of the company so hiring is part of my job and many of the Snow School employees end up working with us for the summer."
CG: "There are lots of international employees working in the ski industry. Where are you from? What specifically brought you to Lake Louise?"
JS: "I am from Edmonton, the training opportunities and amazing terrain are what brought me to Lake Louise."
CK: "I'm also originally from Edmonton. Lake Louise is incredible, the terrain, the snow, the volume of work, length of season, and the quality of the staff you are working with are all attractive."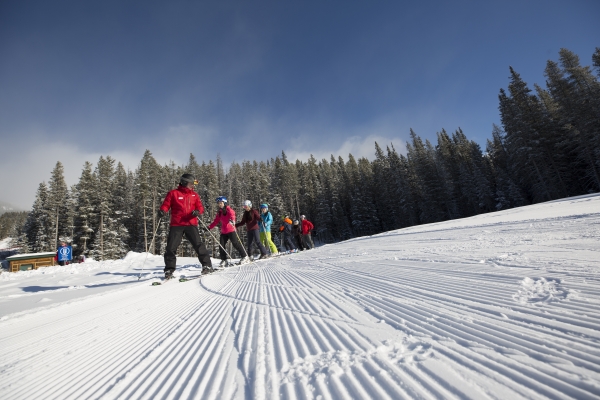 CG: "What's a typical work week for you? Monday to Friday or are you the busiest on weekends?"
JS: "I work Tuesday through Saturday."
CK: "I'm typically in Sunday through Thursday but often end up with six days a week."
CG: "Do you have any interesting, exciting, crazy, or funny stories that have happened to you during your career?"
JS: "Oh more than a few stories over the years!"
CK: "I've had a lot cool opportunities to work with media over the last five years. Video, photo, and print media have all been fun and interesting to work with. I think the time when my parents found an article in the New York Times where I was quoted was an eye opening moment for them about my passion for the ski industry."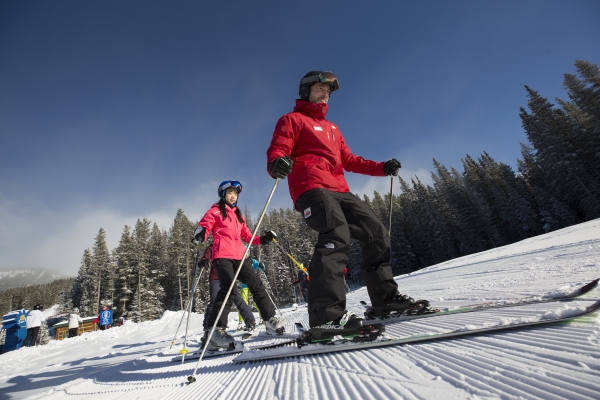 CG: "What's your favourite area on the hill to ski or ride?"
JS: "I love all the terrain on the backside. Especially ER7 and Whitehorn 1 to Hourglass."
CK: "There is so much good terrain it's hard to pick one. Fresh grooming in the early morning on Men's Downhill is pretty special. Otherwise any loaded slope after even the smallest of storms can be unreal."
CG: "I think I already know your answer to this, but is there such a thing as too much snow?"
JS: "NO…but yes. More than a few feet you need some pretty steep terrain and the avalanche control would become a lot more involved and delay the opening of the best terrain here."
CK: "No way! Small features can disappear but then large ones become possible."
CG: "That's what I thought! Lastly, what advice would you give to any aspiring Snow School Instructors out there?"
JS: "Have fun, be professional, stay positive, and make the most out of every day."
CK: "Be ready to work hard, listen, and learn as much from your clients as they learn from you."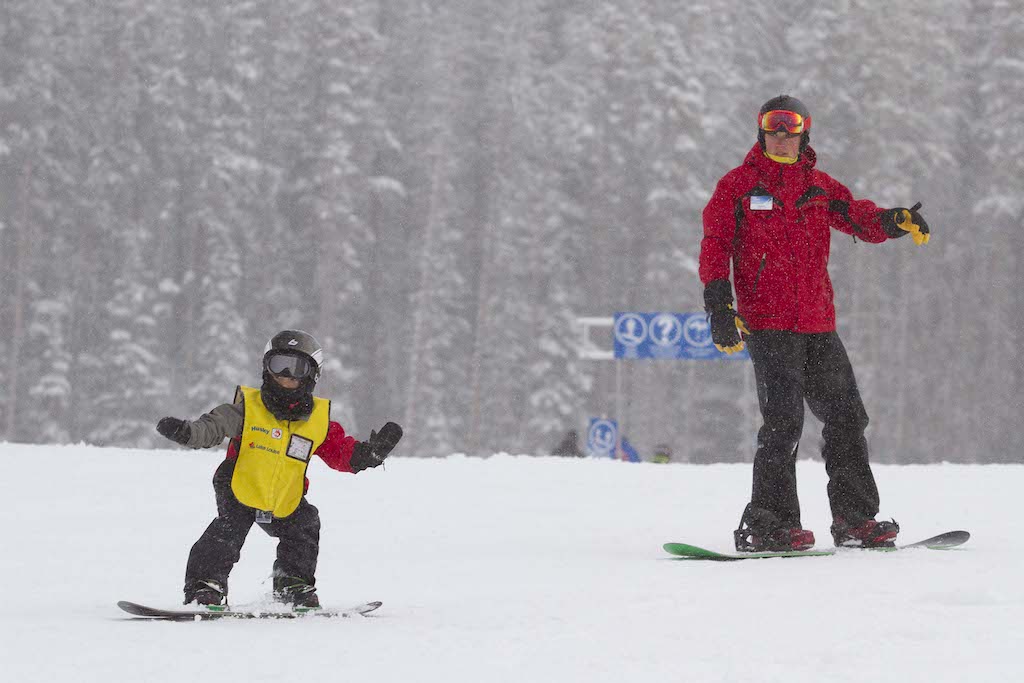 I'd like to take this opportunity to thank Jasper Johnson, the Communications Manager at Lake Louise, for setting up this interview and to John and Conor for taking time out of their busy schedules to answer all of my questions. You've given us an inside look at your careers in the ski industry and for that I'm really appreciative.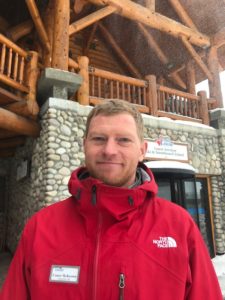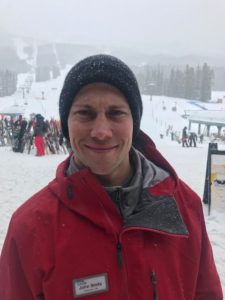 To book your own ski or snowboard lessons please visit the Snow School section of the Lake Louise website. You'll get all the up-to-date information you need to ensure you're enrolled in the proper lesson for your ability level. To stay connected with everything Lake Louise please follow them on Facebook, Twitter, Instagram, YouTube, and Pinterest and make sure to use their hashtag #JustLakeIt when sharing photos of your own adventures. See you at The Lake!
***
About this column:
Wild Jobs is a running series that focuses on people in outdoor-related professions. It provides a brief snapshot of their career and the duties that it entails. Please see my previous post, Wild Jobs Part Nine: Mountain Safety Manager to learn more.
*featured image (top) is a the view from Top of the World Chair. Photo Credit: Tyler Dixon