Our homegrown business this week, Fifteen Twelve Home Co., creates unique custom furniture and wallhangings for local clients.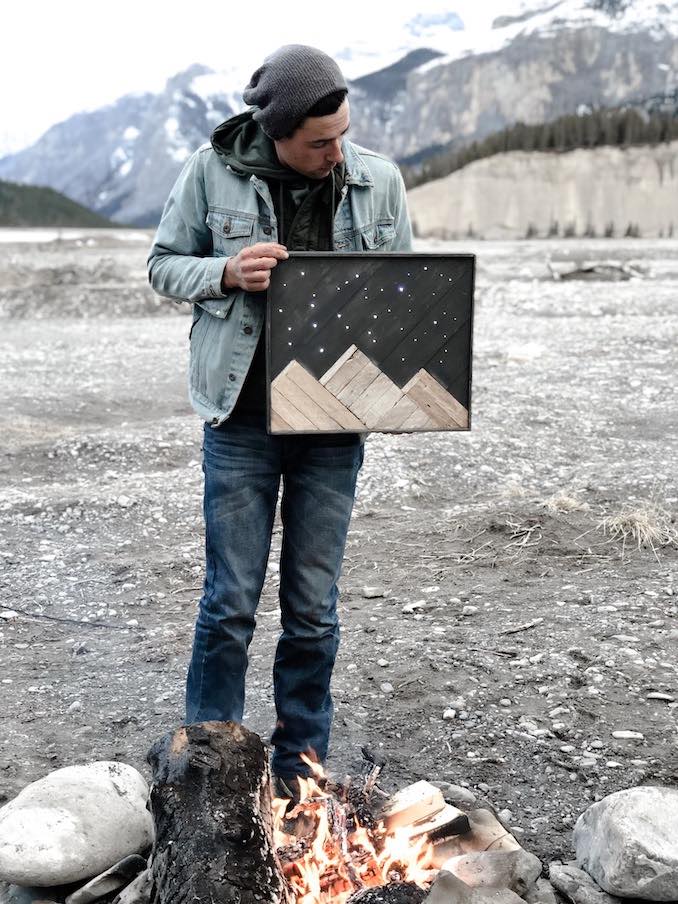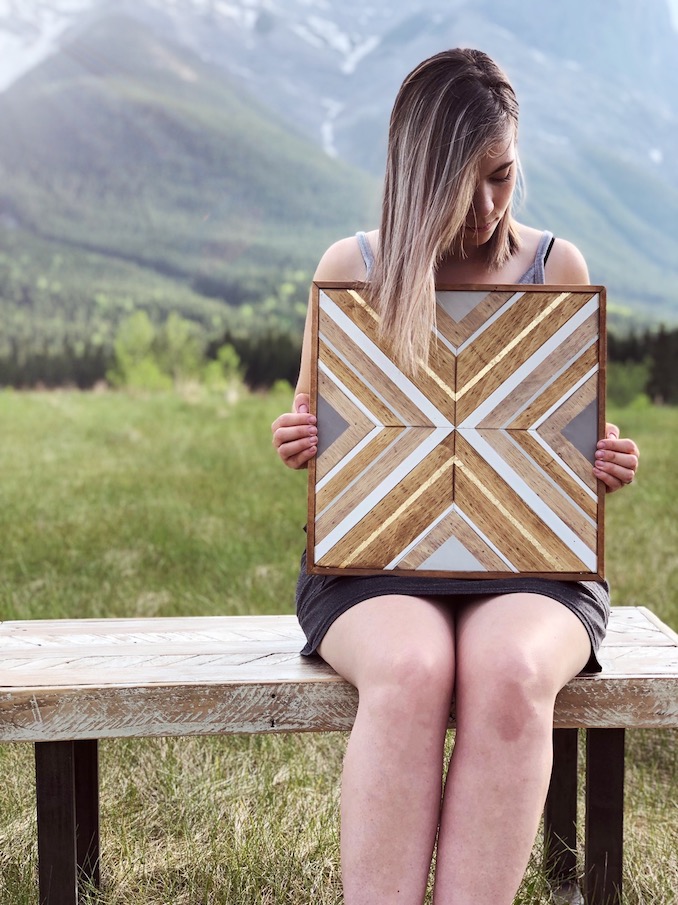 What is your business called and what does it do?
Our business is called Fifteen Twelve Home Co. and we are a husband and wife team that designs, builds and finishes custom furniture and wallhangings for local clients.
What made you want to do this work?
My husband and I have always been makers, and while we were renovating our townhouse we became interested in wooden wall art. We loved the versatility and the fact that we can work on these pieces together. Our business started with wallhangings and branched out into custom coffee tables, headboards, doors, and custom projects for clients and we love it!
What problem does this solve?
We always like to say that we want our clients to love the space they live in. We help them to make their houses their homes by building pieces that are made just for them. Each piece has a story, which makes it that much more special for the people we make them for.
Who are your clientele/demographics?
Our clientele consists of anyone who has an appreciation for wood, and the unique modern patterns that we incorporate into our projects. Many of our pieces are made with reclaimed 100-year-old wood, which our clientele really appreciates because of its Calgarian history.
How does your business make money? How does it work?
We make our money selling pieces of custom furniture or wallhangings to clients. Each of our pieces is designed, built, and finished in our own home. Our clients contact us via email, phone, or Instagram and we help them to narrow down a design based on their style, needs, and preferences. We take in all the information we need from them, design them a piece (which often includes mock-ups) and build it for them.
Where in Calgary can we find your profession?
There are lots of really talented carpenters in Calgary, and a few people who do similar wallhangings. The best place I've found to look is Instagram. Using hashtags and locations you can find local carpenters in Calgary and look at their previous work at the same time.
What is the best question a prospective customer could ask a member of your profession when comparing services?
Ask about our process! When it comes to custom work, quality is always key. Any custom furniture maker would be happy to walk you through how they design and build their pieces. In particular, we like to remain transparent about how we price our services and products, so we are always happy to answer these questions as well. Many customers are surprised at the amount of thought and effort it takes to produce one of our pieces, and a lot of them really appreciate the care and attention to detail we put in.
What is the best part about what you do? What is the worst part?
The best part is that we get to work with people who are passionate about our pieces and design, and as a husband and wife team, we get to do it together. The worst part is, of course, the administrative work we put in behind the scenes. Customer service, sales, and marketing is a big part of what we do but I can honestly say it's not nearly as fun as actually getting to make our pieces!
What is your favourite joke about your own profession?
Everything is covered in sawdust– EVERYTHING!
PAY IT FORWARD: What is another Calgary business that you love?
We have a few favourites but I'm loving everything that Out of the Woodwork puts out! They have beautiful high-quality furniture and decor– and they're local!