Sisters MacKenzie & Richelle of River City Sisters partnered with the Canadian Turkey Farmers to produce a recipe using the meat as its focus. They shared the recipe with us to showcase to our readers. Enjoy!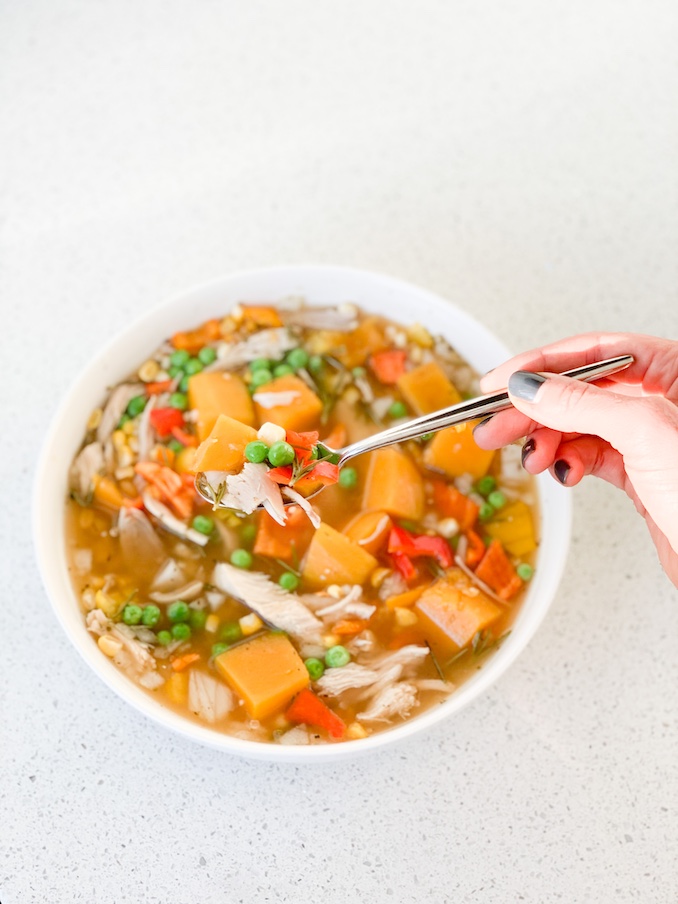 Turkey + Butternut Squash Stew
Serves: 4
Prep time: 10 minutes
Cooking Time: 20 minutes
Ingredients
-1/2 cup leftover cooked turkey
-2 cups chicken stock
-1/4 white onion, minced
-2 tsp garlic, crushed
-1 cup peppers, diced
-2 ears of corn, stripped (or canned corn)
-1 cup Butternut squash, diced
-2 sprigs fresh rosemary
-2 sprigs fresh thyme
-Salt and pepper, to taste
-1 1/2 tsp olive oil
Directions
1. In a medium saucepan, sauté olive oil, onions, garlic, and fresh herbs over medium heat.
2. Add cubed butternut squash and sauté until squash is softened, but not fully cooked.
3. Add leftover turkey and stock/broth of your choice
4. Reduce heat and simmer
5. Add peppers and corn
6. Season with salt + pepper and serve!