Kelly Row is currently the Community Engagement lead for Hope Mission Calgary but has also worked with the Hope Mission branches in Red Deer and Edmonton. We spoke with her to find out more about the work they do serving our communities.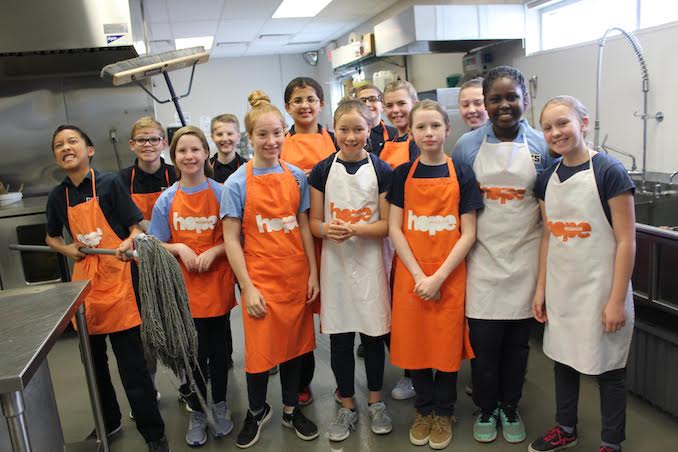 Describe your charity/non-profit in a few sentences.
Hope Mission a not-for-profit social care agency caring for men, women, youth, and children experiencing poverty across Alberta. In Calgary, Hope Mission works to break the cycle of poverty for kids, youth and families. We achieve our goals through our meal programs, our kids & youth programs at our Hub Center in Forest Lawn, our outreach into the schools, and Camp Hope. Through partnerships in the community, Hope Mission strives to bring a brighter future to kids, youth and their families.
What problem does it aim to solve?
Hope Mission Calgary aims to break the cycle of poverty by working with the children, youth and families living in the poorest neighbourhoods in the city.
When did you start/join it?
Hope Mission opened the first soup kitchen in Edmonton in 1929. Five churches saw the impact of the Great Depression and got together to form an organization together to serve the poor and homeless. Over the last 90 plus years, Hope Mission has added many other services to help people living in poverty. In 2013 we started a branch of the ministry in Calgary. We opened the Hope Mission Hub in Forest Lawn. We use the Hub to provide meals and after school programs for children, youth and families living in poverty. We also have also established Camp Hope west of the city on the Elbow River. We take the same children and youth out of the city for a week of summer camp.
Personally, I have worked for Hope Mission in three different Alberta cities. I am currently the Community Engagement lead for Hope Mission Calgary. I started up the Red Deer branch of Hope Mission in 2015, as the Manager. I started my journey with Hope Mission in 2009 in Edmonton. I was working in the Rapid Exit Housing Department.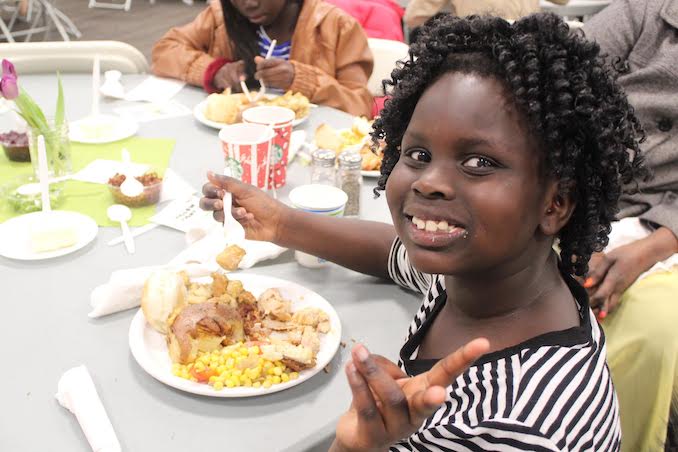 What made you want to get involved?
In 2008 I began reading the Bible, and I gave my life to Jesus a few months later. I asked God to show me where he wanted me to go to serve Him. I wanted a full time job serving Him. I heard a presentation about Hope Mission in a church service. I was impressed by all the services they provide and the longevity of the ministry. I went online and there was one job available. I applied and got the job. It has been a privilege to serve at Hope Mission.
What was the situation like when you started?
I joined Hope Mission Calgary in 2018. We were experiencing a lot of growth and we were doing our best to keep up. We were meeting the needs of the children, youth and families in our area. There is a lot of need in our neighbourhood, and the demand on our services was high. Our staff were busy and doing a great job serving the people.
How has it changed since?
1) Hope Mission has increased its meal services. We now serve over 5,000 meals a month. We also have been providing food hampers to families During COVID.
2) We have added five public school partners in the neighbourhood. We serve a hot school lunch to every student in three of these schools. We also offer an after school program in two other schools.
3) We have established Camp Hope. We take over 500 children and youth from impoverished families our for a free, week long summer camp.
What more needs to be done?
We have plans to increase our school partners. We would like to offer our after school program in more schools, so we can support more children and families.
We want to expand our capacity at Camp Hope. We want to be able to take 1500 children and youth to Camp Hope in the summer. To accommodate more children and youth, we need to build a new lodge at Camp Hope. We need a larger kitchen, dining hall and indoor activity space.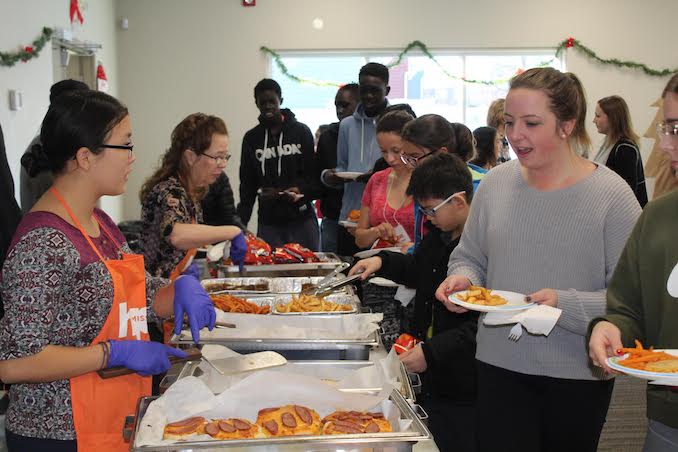 How can our readers help?
We are in need of volunteers for our kitchen and after school programs. We also are looking for donors. We often have jobs available. We are currently hiring people to work at Camp Hope this summer.
People can find out more about our services at www.hopemission.com/calgary.
You can make a donation there, and you can get more information on volunteering.
You can also contact me at kelly.row@hopemission.com.
Do you have any events coming up?
Our kitchen staff and volunteers have been busy the last couple weeks and will remain busy until Easter. We are preparing a full Easter Dinner for the families we serve, and we will be delivering the meal right to their door. Over 400 families will receive an Easter Dinner that is all prepared and ready to heat up. Every child in these families will receive an Easter activity package.
Over the next few weeks, we will hosting individual Family Picnics with families that want to meet in person. We will provide a meal and activity packages for the families that attend.
We are going to be doing other small outdoor events in April. We will host groups in the park where a small number of youth can sign-up in advance to have a COVID friendly outdoor gathering. We will also be doing more front yard visits at the families homes.
In addition, we are planning and preparing at Camp Hope. We are looking forward to a busy summer!!
Where can we follow you?
Contact: kelly.row@hopemission.com
PAY IT FORWARD: What is an awesome local charity that you love?
I love the work they are doing at Victory Outreach. They are serving people in need in Forest Lawn and also in Ogden.
https://www.victoryoutreach.ca/
Contact: Nathan Williams nathan@victoryoutreach.ca