The Camera Store is a place for all people who are interested in or working with photography or video production equipment. Recently we talked with the company who told us how they aid people who are unsure or need advice with the many different camera options available.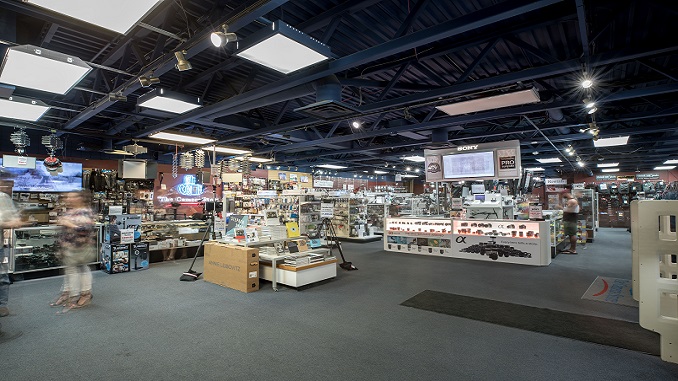 What is your business called and what does it do?
We are The Camera Store, Calgary's premier retailer of photo and video related equipment.
What made you want to do this work?
The store was opened by our owner, Peter Jeune, over 22 years ago when he saw an opportunity to provide a high level of customer service in the photo industry at the time.
What problem does this solve?
The camera industry can be overwhelming and confusing with all of the options available to us now; having somewhere to physically get your hands on a camera or related equipment is a great value. Having experts that you can talk to, face to face, also ensures you get the gear that you need.
Who are your clientele/demographics?
Everyone from students and families to working professionals and production crews who need a camera or related equipment.
How does your business make money? How does it work?
Through retail, rentals, and workshops and events.
Where in Calgary can we find your profession?
Our store is located at 802 11 Ave SW, in the Beltline. We do also have an online store that ships anywhere in Canada.
What is the best question a prospective customer could ask a member of your profession when comparing services?
What kind of a return policy is offered, and what support beyond the initial purchase is provided. We offer workshops, troubleshooting, a point for service and repairs, and a two week full refund return option to make sure you're happy with what you get.
What is the best part about what you do? What is the worst part?
Best: The customers – being able to help them get what they need and build long-standing relationships.
Worst: Probably managing logistics.
What are your favourite jokes about your own profession?
How do you make a small fortune in photography? Start with a large one.
PAY IT FORWARD: What is another Calgary business that you love?
Tool Shed Brewery