Roots-rock troubadour Matt Blais goes in search of authenticity, passionately advocating for connection in good times and bad. As a singer-songwriter and touring live performer, he has developed a purpose-driven creative life that inspires that connection in listeners. By writing meaningful songs in an upbeat and accessible style, performing them with his signature belting vocals and harmonica work, Blais has built a full-time artistic career with fans across Canada and internationally.
His latest release, "Our Comeback" (June 2021), captures the energy and hope of a community ready to bounce back, rise up, and overcome. Together with ATCO Energy, the song is raising money for The Prophets of Music to support Alberta's music industry.
Matt Blais is the current Calgary Songwriter in Residence and has collaborated with Sam Roberts, played over a thousand shows, opening for acts such as Blue Rodeo and The Strumbellas. He has also performed at venues like Calgary Stampede's Coca-Cola Stage and Big Valley Jamboree Songwriter Stage. With awards such as "Male Artist of the Year" at the Calgary Music Awards (2018) and "Best Rock Song" at The Great American Song Contest (2016), he has solidified his reputation as a musical force both on and off the stage.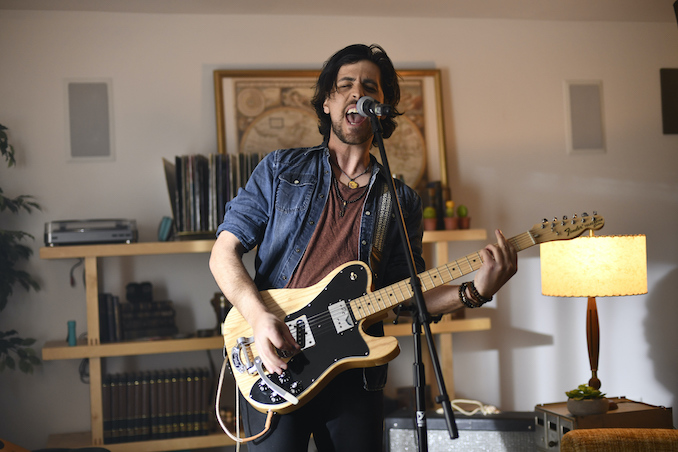 Now is the time to support our talented music industry with the help of a new Albertan anthem that embraces the resilience our province is known for. Written and recorded by Calgary's own Matt Blais, "Our Comeback" is now streaming on Spotify and YouTube. For every listen until August 5, ATCOenergy will donate $1 to The Prophets of Music to help aspiring musicians. The goal is to raise $10,000 to support the nonprofit as it helps aspiring musicians make their mark in the industry. Emerging and established Alberta musicians are also invited to champion their own comeback, with the chance to win either one of nine $500 prizes or the grand prize of $500 and a 2-day recording session at OCL Studios! This is an amazing opportunity to lay down an original track and kick the summer off with a bang. To enter, musicians are asked to upload their own jam session to Facebook or Instagram before August 5, tagging @ATCOenergy and #OurComeback.
Name: Matt Blais
Genre: Roots-Rock
Founded: The year I was born, I guess.
# of Albums: 3 LPs, 1 EP
Latest Release: Our Comeback
Latest Single: Our Comeback
Latest Video:
Favourite Local Restaurant:
Notable
Favourite band as a teenager:
Sam Roberts
Favourite band now:
Delta Spirit
Guilty Pleasure Song:
If It Makes You Happy – Sheryl Crow
Live Show Ritual:
The show is the ritual. I try to work myself into a psychological frenzy so that I'm existing outside my body. The best shows are the ones you don't remember performing.
Favourite local artist:
Kate Stevens
Nose Hill or Fish Creek?
Nosehill. My dad used to train me on those hills for my cross-country meets.
EP or LP?
LP. I'm really proud of my record collection. Except when I have to move, then I regret loving such a heavy format.
Early bird or night owl?
Both. There's lots to be done. Live it up at night. Work it up in the morning.
Road or studio?
When I'm on the road, I can't wait to make a new record. When I'm making a record, I can't wait to tour it. I guess I'm a "grass is greener on the other side" kind of guy.
Where can we follow you?
@mattblaismusic
Any shows or albums coming up?
July 14th at The Grey Eagle Drive-In
July 31 – Calgary Songwriter Festival at The Calgary Library
Check out other local musicians in our Online Magazine.