This week, our chosen Charitable Choices is True Beauty Foundation who support women and their families going through cancer and financial hardships in the Calgary area.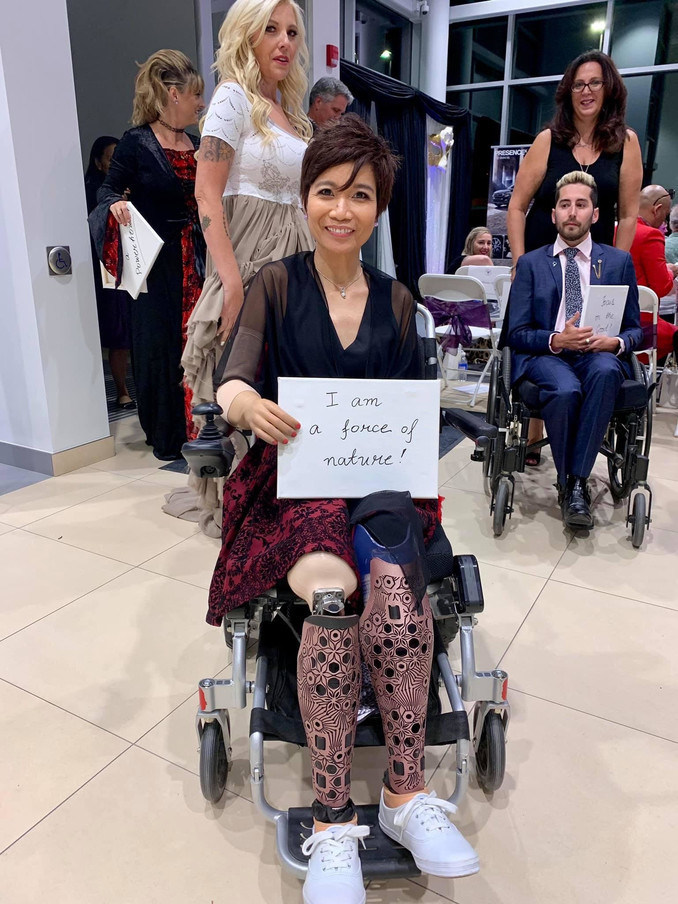 Describe your charity/non-profit in a few sentences.
True Beauty Foundation is a registered non-profit organization who supports women and their families going through a cancer diagnosis or other financial hardships. We aim to be available to the community in any way we can by supporting them with gas cards to make hospital appointments, groceries, and daily necessities.
What problem does it aim to solve?
We aim to provide support during difficult times in a family's life, such as dealing with a cancer diagnosis. A cancer diagnosis tends to take a huge toll on a family's finances, therefore we aim to support them in that way through various initiatives so they can focus on getting better and spending time with their friends and loved ones.
When did you start/join it?
I started True Beauty Foundation in 2012 with simply hosting an event called True Beauty Gala. We then became a non-profit in 2016 and a registered charity in 2018.
What made you want to get involved?
My mom got diagnosed with her first bout of cancer when I was 15 years old. Her second time was when I was 17. Since then, I wanted to do something to help her and my family out to ease the stress, but school was in the way. So, in August 2012, I had an idea to create an annual formal masquerade event with funds supporting families with cancer. I also organized a fashion show where those going through cancer are the models. They get their hair and makeup done and wear designer clothing on the runway, demonstrating that even though they're going through this hardship with losing their hair, etc, their inner beauty is what shines through it all.
What was the situation like when you started?
In 2012, I was looking for an organization to partner with that directly supported cancer families, but I wasn't able to find one. Every organization I came across supported research. Hence, True Beauty Foundation was born. My husband and I began choosing families within our community to support so the funds we raised during the events went to them, rather than go to research.
How has it changed since?
Since TBF's inception, there have been more organizations showing up that supported families as opposed to research, so it's always a good thing to have organizations work towards a common goal that continues to be needed.
What more needs to be done?
I believe that there needs to be a better method of radiation treatments. Since starting TBF, my mom has been diagnosed with cancer 4 more times. She just finished her radiation treatments (her last one was 20 years ago) and it's pretty disheartening that it still hasn't progressed and updated to make the treatments pain free for the patients.
How can our readers help?
Your readers can support our organization by spreading awareness about our foundation and by donating to our organization (tax receipts are available). You can do so on our website.
Do you have any events coming up?
Our annual True Beauty Gala is in September 2020. However, our holiday initiative, Spirit of Christmas, is just around the corner. We reach into the community for gift cards, clothing, daily family necessities and presents. We wrap them and deliver them to our sponsored families on Christmas Eve. It is our mission to show them that there is hope and there is an organization in Calgary that cares. We also have our monthly Community Mixer that the business community can participate in. The next one is on Monday, November 25. It's a great opportunity to meet other business owners and entrepreneurs in our community and build relationships while learning more about TBF and showing support.
Where can we follow you?
You can follow us on Instagram and Facebook: True Beauty Foundation. You can also visit our website: www.TrueBeautyFoundation.com.
PAY IT FORWARD: What is another Calgary charity that you love?
I really love two: Calgary Food Bank as they have helped my family on more than one occasion and Gems for Gems, which is a non-profit who empowers and educates and creates change to end the cycle of abuse for survivors and their children.
Find out more about True Beauty Foundation.