This week our chosen Homegrown Business is Kin + Pod, an Alberta Company dedicated to making exceptional chocolate from Bean to Bar. They care about where the beans come from and who's producing them. They make chocolate in small batches, testing each one for quality. They are a small company, hoping to do some good and work towards ending Cacao slavery. They are also the proud recipients of three 2018 Gold Medals from the International Chocolate Awards.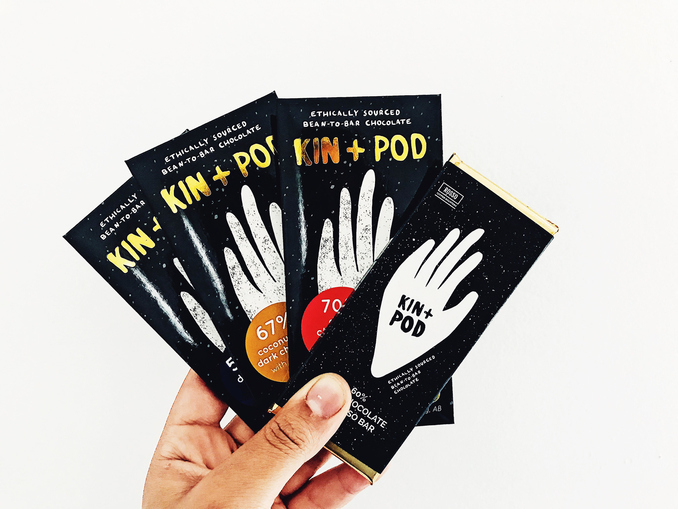 What is your business called and what does it do?
Kin+Pod Chocolate Inc.
Just a small company trying to make a difference by making ​exceptional small batch, ethically sourced bean to bar chocolate. Our product is Internationally acclaimed as being high quality and exceptional in taste, as well as being a prime example of transparent cacao trade.
We buy our cacao beans from small, family-run farms in South America. Our high calibre of ethics prevents human trafficking-related cacao trade in West and Central Africa. We pride ourselves on two pillars: Exceptional Hand Crafted Chocolate, and Ethical Sourcing. This makes our company a food business ( supporting Canadian Dairy Farmers) and a Social Enterprise ( trying to solve global trafficking issues).
What made you want to do this work?
I've always loved Chocolate and wanted to make a positive impact in the cacao industry.
What problem does this solve?
Cacao Slavery
Who are your clientele/demographics?
Everyone who loves chocolate.
How does your business make money? How does it work?
We wholesale to retail stores across Canada.
Where in Calgary can we find your profession?
Coffee shops, organic grocery stores, boutiques, apothecaries, clinics.. really everywhere.
What is the best question a prospective customer could ask a member of your profession when
comparing services?
Where do your beans come from, what is the flavour profile, is it ethically sourced…
What is the best part about what you do? What is the worst part?
Tasting is the best part, and the worst part is repairing broken equipment.
What is your favourite joke about your own profession?
Anything referencing Willy Wonka
PAY IT FORWARD: What is another Calgary business that you love?
Pranic Forest! Hands down the best in store experience, and best products for healing oneself.
Find out more about Kin+Pod Chocolate.