Our Five Minutes With Feature this week is Calgary based, Canadian vocalist Deanne Matley. Known for her pure but powerful voice, her way with a vocal line, and her ability to swing hard, emote softly, and connect with her audience, Deanne has made a name for herself across Canada and beyond.
Her five albums, with songs ranging from standards to pop Christmas favourites, have earned her spots in top jazz playlists in Canada, the United States and Europe, and in the hearts of listeners around the world.
Deanne is a flexible performer in both English and French, who's as comfortable in front of a big band on a festival stage as she is singing with a trio in an intimate club space. She's wowed audiences at jazz festivals and clubs in Canada, France, and as far away as Ulaanbaatar, Mongolia.
Deanne has shared the stage with jazz greats including Larry Koonse, Bryan Lynch, Matt Catingub, Tommy Banks and Al Kay. She's featured in the September 2018 edition of Downbeat, and is a featured artist on ICI Musique (CBC Quebec). In her hometown of Calgary, she was a 2018 nominee as the "Industry Person of the Year" and a 2019 nominee for "Female Artist of the Year" for the YYC Music Awards.
A singer since childhood, Deanne studied at the Berklee College of Music, the Banff Centre for the Arts, and the Stanford Jazz Institute both before and after launching her career as a jazz vocalist. She performs a jazz-focused but eclectic repertoire with combos of all sizes, including her own Deanne Matley Trio, in Montreal, Calgary, and Europe.
Deanne's latest and most ambitious album, Because I Loved, is an emotion-driven combination of original songs and exquisite, heartfelt jazz and pop covers and reached #6 on the Canadian national jazz charts.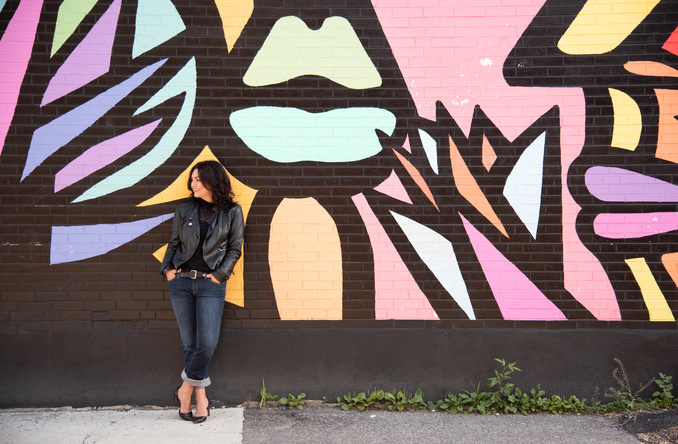 Name: Deanne Matley
Genre: Jazz/Adult Contemporary
Founded: 2012
# of Albums: 5
Latest Release: Because I Loved (LP)
Latest Singles: Don't You Worry 'Bout A Thing (March 2019)
Love Him Forever (May 2019)
Latest Video: Love Him Forever
Favourite Local Restaurant: Sauce Italian Kitchen & Market (Best Pasta, Yum)
Favourite band as a teenager: Oasis
Favourite band now: Justin Timberlake…yup he is rad!
Guilty Pleasure Song: Bella Ciao (Gracias a La Casa de Papel)
Live Show Ritual: Chewing watermelon gum to get the throat all lubed before showtime
Favourite local artist: Nova Scotiables….love me some Barbarian
Nose Hill or Fish Creek? If I had to pick it would be Fish Creek..but to be honest I don't have a dog and am not really one to vibe with "nature" unless of course there is a huge body of water and gorgeous beach next to it 🙂
EP or LP? Singles
Early bird or night owl? Early Bird Now…sigh
Road or studio? Road, connecting with people's hearts in person is my jam!
Where can we follow you? The usuals..thanks for the love
Any shows or albums coming up?
The  "All About Stevie" Mini tour will be happening in March 2020 and new singles launching 2020.
To find out about upcoming shows and albums, head over to deannematley.com