Hello, my name is Carter! I'm a sweet older gentleman looking for a home where I can spend my days lounging around and getting lots of attention. I don't seem to like other cats, so I'd prefer a home where I am the only animal. Did I mention that I just LOVE cuddles?
I'd really like to have a spot beside you on the couch so I can get lots of cheek scritches and snuggles. I should also let you know that during my stay at CHS I had to have quite a bit of dental work, and now I don't have any teeth! The vet team here says that I'll need extra wet food for the rest of my life, but otherwise I am a happy and healthy guy! If I sound like your snuggly new friend, book an appointment at CHS and bring me home today!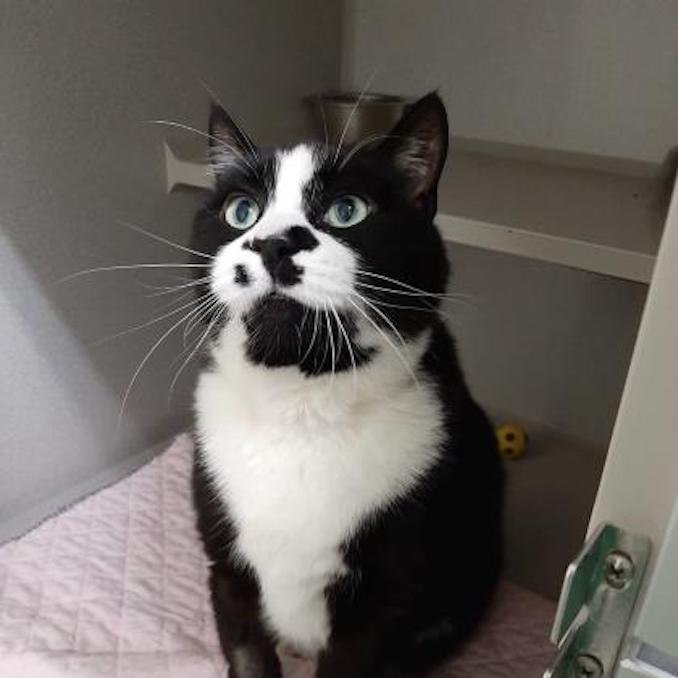 CARTER
Age 10 years 9 days
Gender Male
Size Medium
Color Black/White
Spayed/Neutered Yes
Carter is available for viewing at the Calgary Humane Society! Interested adopters are welcome to self-schedule for an adoption appointment using our online calendar here: https://chsadoptionappointments.as.me/schedule.php
About this column:
Each week we feature animals available for adoption from local shelters in the Calgary area with the hopes that our readers will assist in finding good homes for them. If you, or someone you know, has the resources to take care of one of these animals, please do get in touch with the appropriate shelter via the links provided.