To write a biography for dance artist Linnea Swan is a monumental task. An audacious creator and performer, she is difficult to capture in a series of footnotes; it's in the footlights where she makes her case. To watch her onstage is to watch a wild genius with a plan. As one colleague describes, "Linnea Swan is a cannon going off in the exact right direction. She commands your attention and asks you to consider what you have been dedicated to neglecting at your own peril."
Linnea was born and raised in Saskatoon, Saskatchewan. She was a stand-out at an early age, dancing in competitions and the youth company Saskatchewan Express. Jen Dahl, a colleague and friend who danced with her in those early days, affirms she was "a delicious and joyful agitator – even at 12 years old." Linnea went on to train at Main Dance Place (Vancouver) and The Professional Program of the School of Contemporary Dancers (Winnipeg), after which she immediately began dancing professionally. For over twenty years, she has worked with many of Canada's esteemed dance/theatre companies and artists, including Dancemakers, TRIP Dance Company, Human Cargo, DA Hoskins, Jacob Niedzwiecki, Lesandra Dodson, Tedd Robinson, and Jordan Tannahill. A triple threat with a wicked triple pirouette, Linnea is a sought-after performer. She has twirled, sung, and acted her way into works that challenge audiences and showcase her expertise. "She wins you over again and again with her charming and unparalleled vulnerability, creative courage, and in-your-face bombastic humour," says one choreographer.
Already possessing a natural biting wit, midway through her career Linnea began to study Bouffon, the dark clown. As she moved toward creating work, Linnea incorporated this comedic practice into her dance theatre creations, producing incisive commentaries that often interrogate the form of dance itself. A collaboration with Susie Burpee led to their signature duet Road Trip, which subverts traditional theatrical conventions around power dynamics by presenting two equal-status women on stage. With David Danzon of Corpus, she created and performed the one-woman, site adaptive work Swan Lake Syndrome. Presented across Canada, Linnea's recent full-length work, YES, was described by Toronto's NOW magazine as a "heart-pinching rebuttal to Yvonne Rainer's notorious 1965 No Manifesto (which condemned everything from virtuosity to emotion in performance)". In this fierce and tender multi-disciplinary work Linnea "expertly skewers the layers of pretension in dance" (Mooney on Theatre), asking audiences to consider saying 'yes' to 'yes'!
Linnea's critical eye has also realized itself on-screen, and she is a filmmaker of note, creating provocative narratives through her unique approach to editing. Her decidedly DIY work has been commissioned by The National Ballet of Canada, Soundstreams, Chartier Danse, Corpus Dance Projects, The Dietrich Group, kloetzel&co., The Canadian Alliance of Dance Artists, The School of Toronto Dance Theatre, and The University of Calgary, encompassing dance film, documentary shorts, web series, as well as video to accompany the live performance and promotional videos for productions. Her work MEN in charge – a dance documentary commissioned by kloetzel&co. recently previewed at the Wild Dogs: Howls and Cries Screendance Festival.
Multiple nominees for the Dora Mavor Moore Award, Linnea received the 2013 Dora Award for Outstanding Ensemble Performance in Dance for Road Trip, and she is a recipient of the K.M. Hunter Artist Award in Dance. As a dance artist that instigates inclusive, critical dialogue around the form, both in her work and practice, it seems appropriate that it is the voices of her fellow artists that capture the deepest respect for Linnea's elegant and irreverent artistry: "Linnea Swan is the Voice at the top of the Ferris wheel that asks you to stay alive, rip up your fear and stay sensitively awake, wide-eyed, open-eared and brave, brave, brave; so you will deeply experience and remember the most exciting part."
– Susie Burpee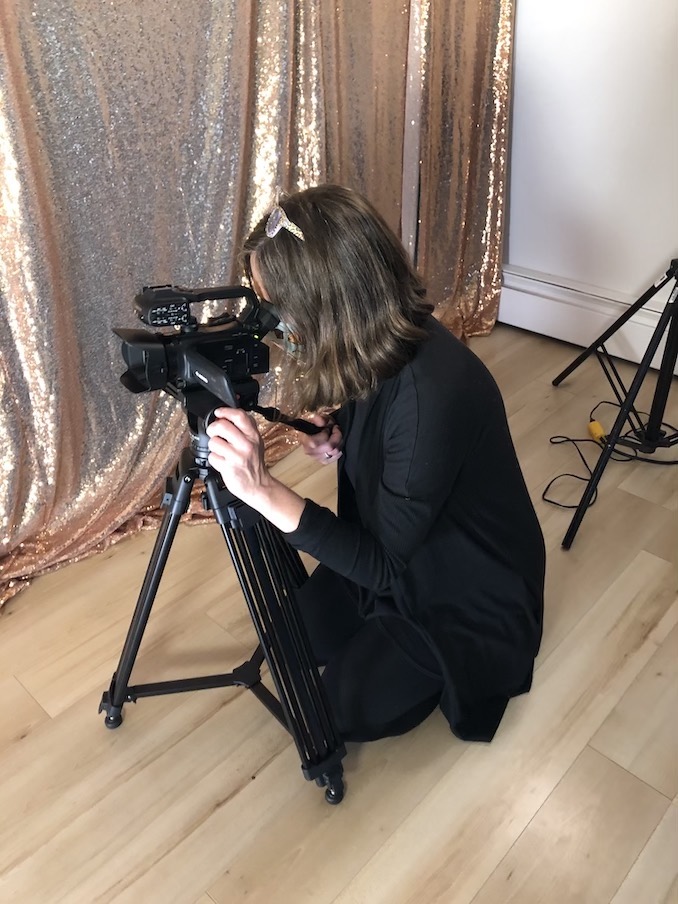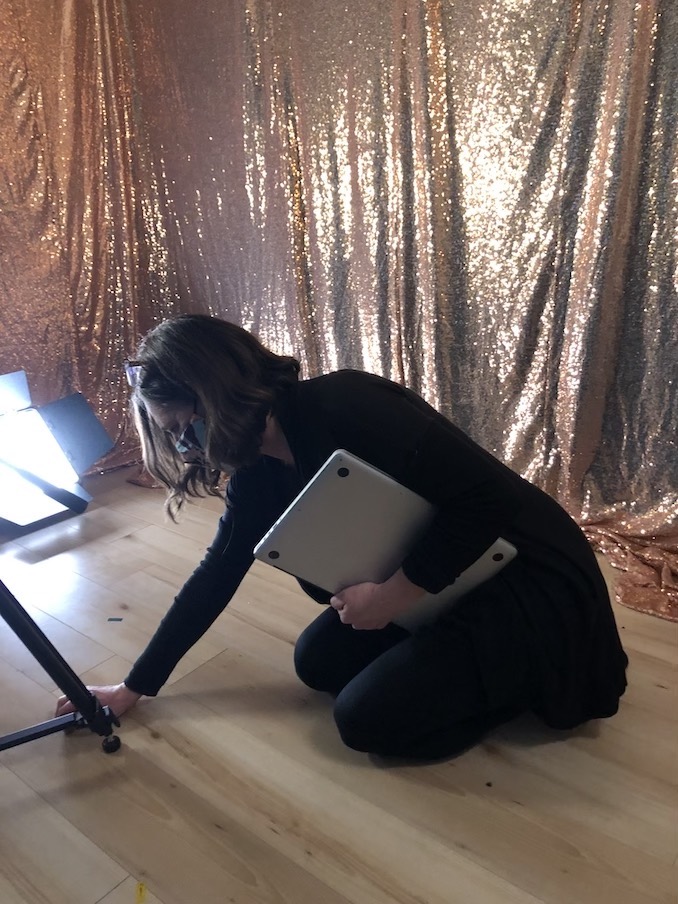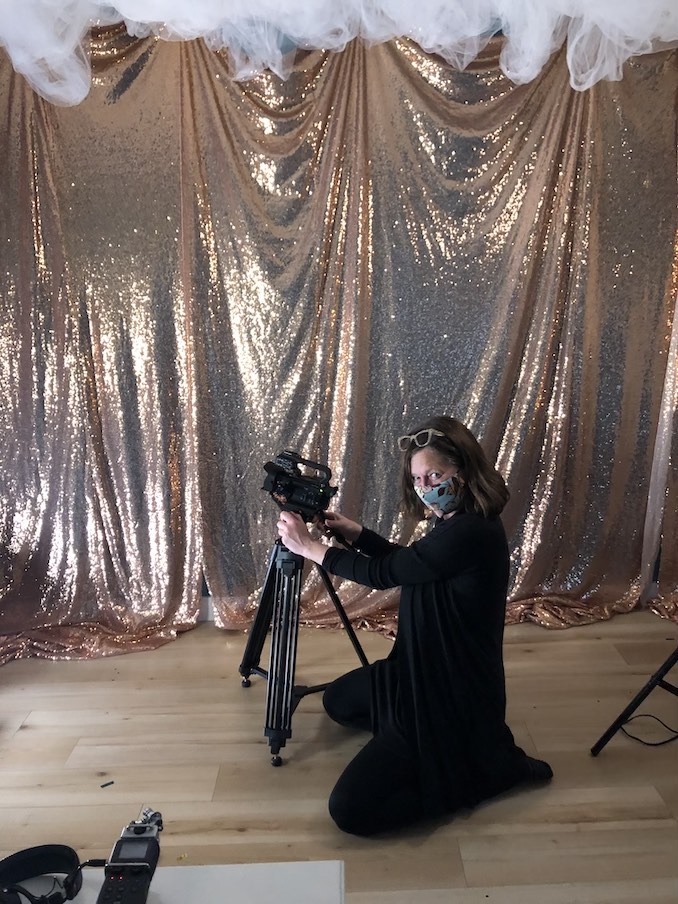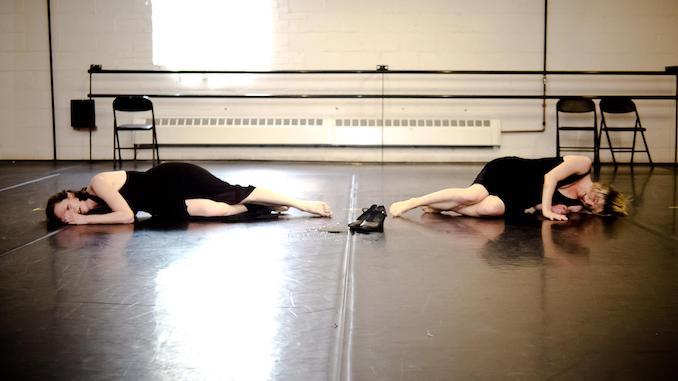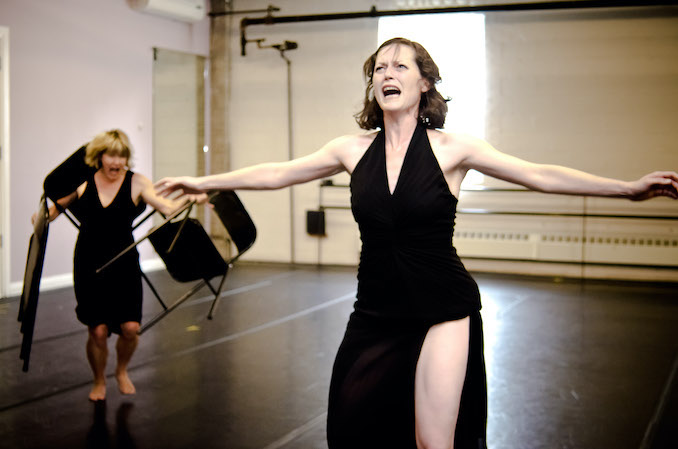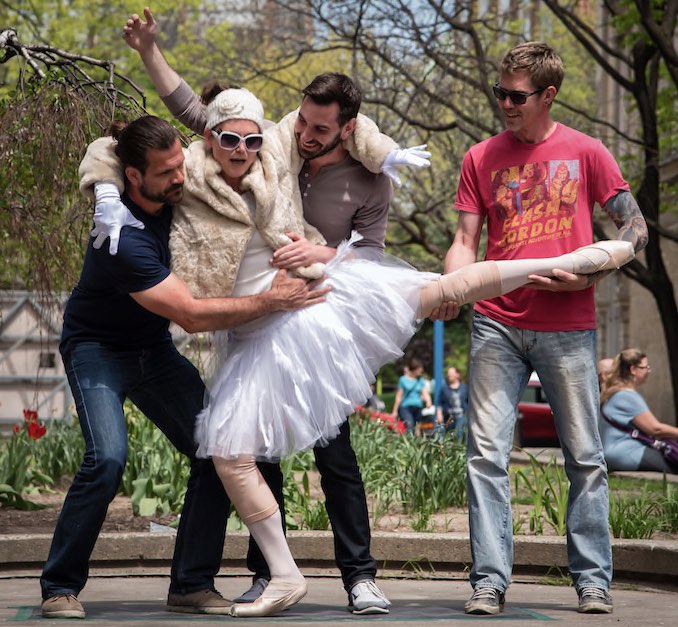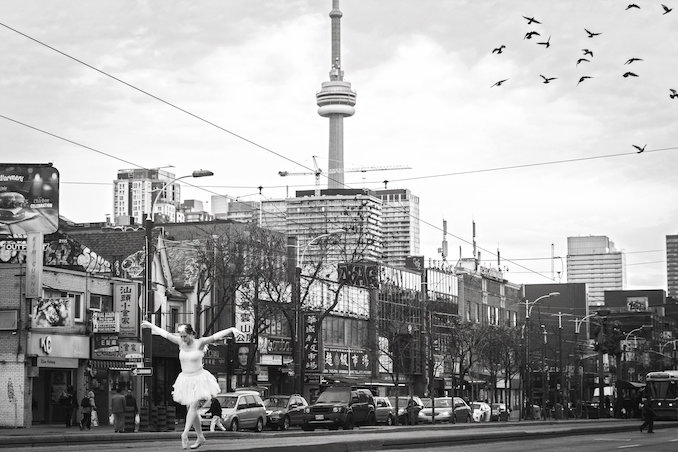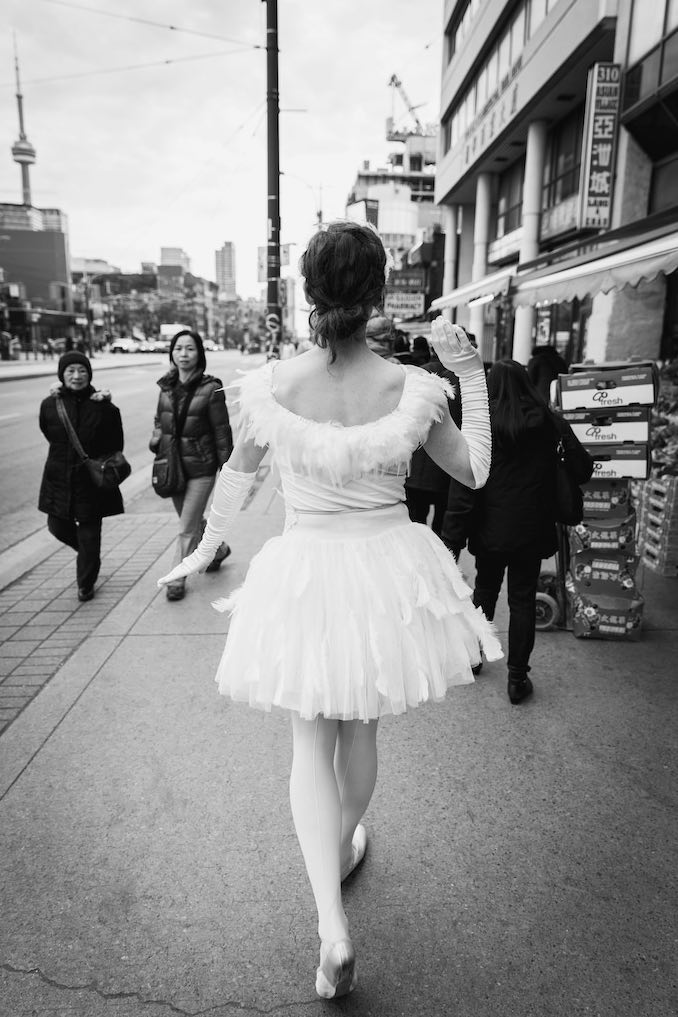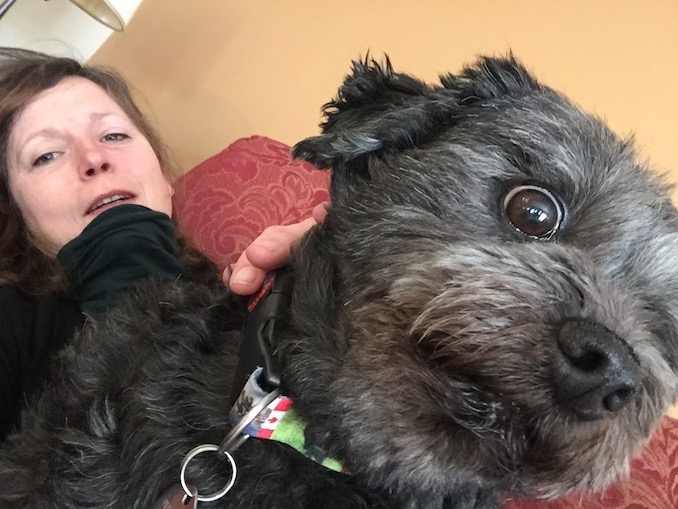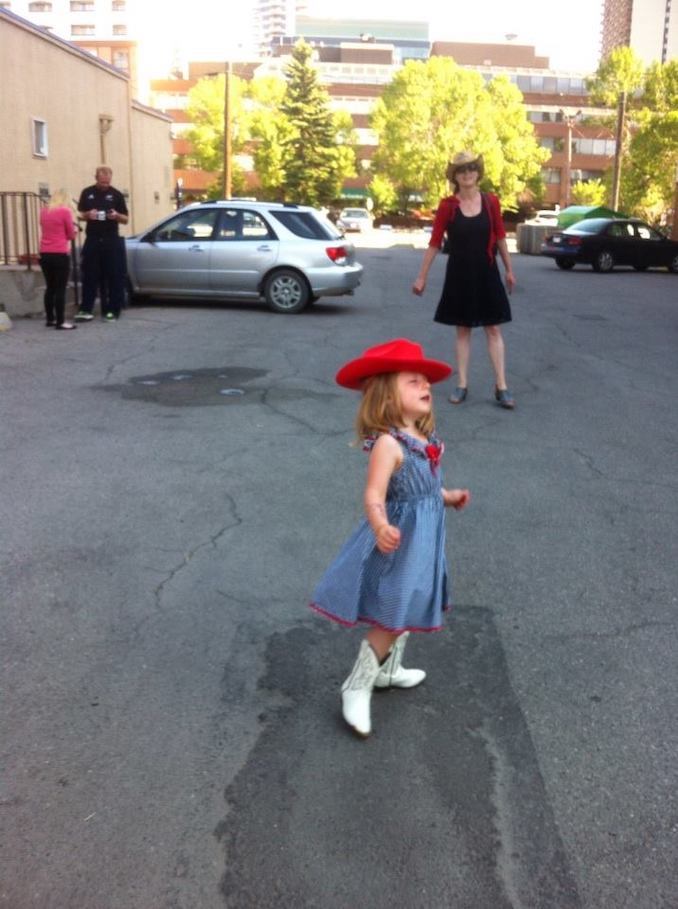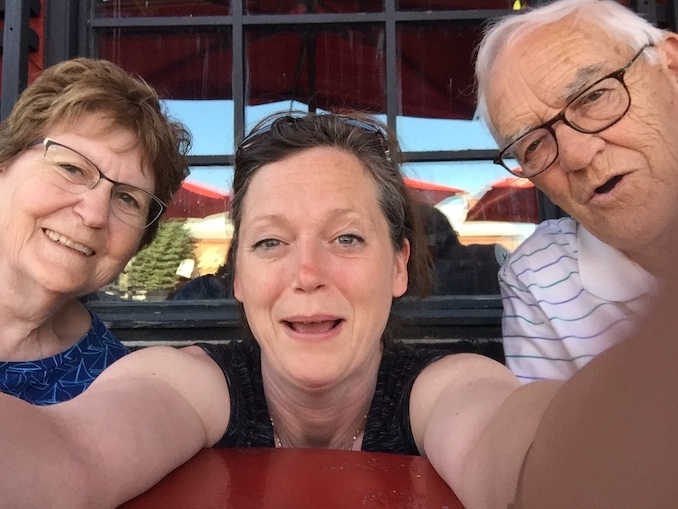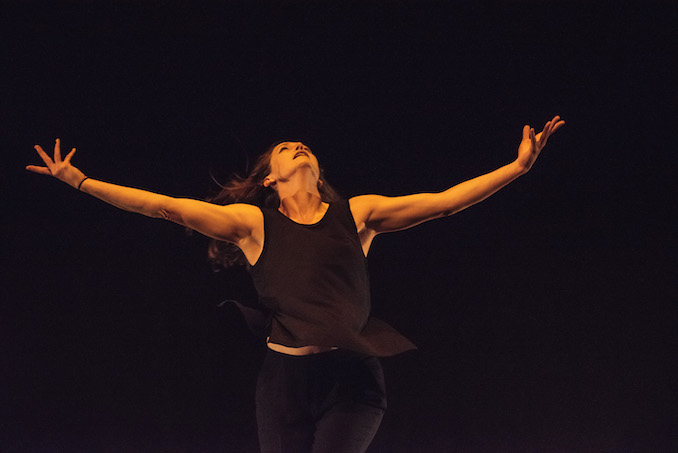 What 'hood are you in?
I currently live in Sunalta.
What do you do?
I am an interdisciplinary artist working in Dance, Theatre, and Film. For many years, I also created handbags created mainly out of recycled materials. Working in a mainly ephemeral field, where it feels the work is never exactly 'finished' – sure you might set it aside after a performance, but it's always sitting in the wings waiting for you to revisit it – I was drawn to the tactile and finite nature of the craft. I found it deeply satisfying to be able to literally hold in my hands what I've made, say it's done, and then give it away for someone else to use and enjoy. I basically stopped when I started making films, but I miss it – I'm thinking of getting back to it once my upcoming show is 'finished'.
What are you currently working on?
I have been fortunate to be Associate Artist with Dancers' Studio West (DSW) for the past 2 years. During this time, I've been working towards a full evening presentation titled Made Up – which was initially scheduled to premiere last May. Of course, that didn't happen! It's actually been a really wonderful and informative process of transforming the work for the screen, and now I can't imagine it existing any other way. This is largely thanks to both the fabulous local performers Tania Alvarado, Nicole Charlton Goodbrand, and Meghann Michalsky; and DSW Artistic Director Sasha Ivanochko who have all so generously trusted and supported the work as it's evolved over the last 2 years.
Where can we find your work?
While transforming Made Up into film work, it felt really important during these isolating times to maintain a live aspect of the presentation. I feel so grateful for the opportunity to present the work as an installation in the beautiful studio theatre at cSPACE King Edward, November 19-22. Safety of course is our main priority and as such, masks will be mandatory, and the audience is limited to 10 per screening, with multiple screenings per day.
You can also view some of my previous film work on my Vimeo page before heading to cSPACE!
https://vimeo.com/linneaswan