For the better part of the last decade, singer, songwriter, and multi-instrumentalist Ryan Bourne has been one of western Canada's most in-demand players and collaborators, logging major hours onstage and in the studio with the likes of Chad VanGaalen, Ghostkeeper, Jon McKiel, Lab Coast, Devonian Gardens, Marlaena Moore, and Reuben & The Dark.
Now, nearly a decade since his last critically-acclaimed solo album, Bourne is back with Plant City, his latest collection of lush, psych-laden songcraft. The album was completed in early 2020 with assists from co-producers Chad Van Gaalen (Sub Pop recording artist and acclaimed animator) and Chris Dadge (Alvvays, Lab Coast), and its 12 songs cover a lot of ground, including idiosyncratic takes on garage pop, glammed-out rock cruisers, baroque pop, and dark psych-folk. It conjures a tasty blend of contemporary movers like Tim Presley's White Fence, Andy Shauf, Chris Cohen, and Father John Misty with classic purveyors of the form like Nilsson, early McCartney, Elliott Smith, and peak Beach Boys/Brian Wilson splendor, while still remaining uniquely in the Ryan Bourne sonic universe. Featuring contributions from a variety of heavy hitters from his homebase of Calgary – including drummers Eric Hamelin (Ghostkeeper) and Dadge, Van Gaalen on flute & synth, classical violin mainstay Laura Reid, and twang master Wayne Garrett on pedal steel – Plant City is ripe to be heard and loved by many, and will easily cement his status as one of the most adventurous sonic architects and affecting songwriters out there.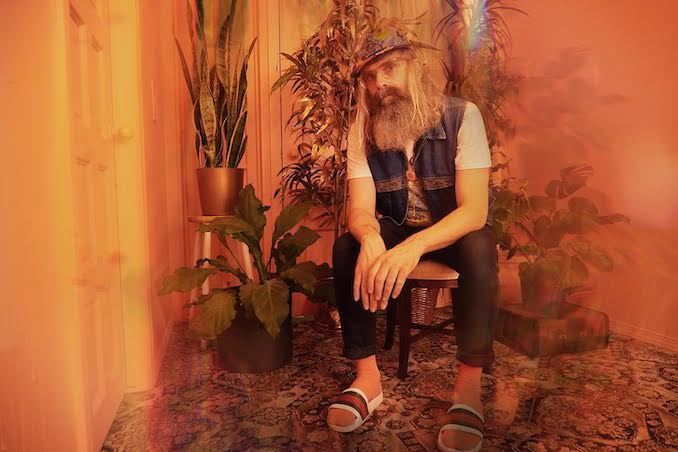 Name: Ryan Bourne
Genre: psychedelic pop
Founded: (first solo release 2010)
# of Albums: 2 — 1 released 2010, new record forthcoming
Latest Release: "Hopeless" single, August 4, 2021 ( from the forthcoming record Plant City)
Latest Single: "Hopeless" August 4, 2021
Latest Video:
Favourite band as a teenager?
Jimi Hendrix
Favourite band now?
Tim Presley's White Fence
Guilty Pleasure Song?
"Feel it Coming" The Weeknd – an absolutely sublime pop song IMO, and of course Daft Punk slays on it
Live Show Ritual?
backstage magic spell
Road or studio?
I love being on the road but studio is my happy place
Early bird or night owl?
Night owl for sure – 9pm to 4am are my work hours
EP or LP?
LP all the way
Any shows or albums coming up?
As my alter ego Hair Control (existential workout jams) at LieLow Music Festival September 17/18 and October 15/16 weekend at the Palomino
Where can we follow you?
Rapid Fire Qs from Calgary
Favourite Local Artist?
Currently would have to be Yvonne Kustec. Mindblowing sculptural work with clay
Favourite Local Musician?
Polly Dactic
Nose Hill or Fish Creek?
Nose Hill, I'm from the NW, my mom lives a few blocks away, rambled there with friends as a teenager… a very special place, a traditionally sacred place as I understand… a holy jumping off place… played for a group of deer there once…
Favourite Street?
19th Ave x 7 st nw – the ultimate tree canopies. And 9th ave Inglewood, it feels different, set apart, like it's own quaint little town
Favourite Local Restaurant?
Hearts Choices Café Market – sumptuous vegan food
Favourite Local Music Venue?
I love #1 Legion; Broken City is hard to beat; Palomino is integral to the community