Toyin Oladele is a multi-disciplinary artist, curator, arts manager, creative strategist, writer and community builder, originally from Nigeria. She is a motivated, creative, and results-focused professional. With over two decades of experience, she has demonstrated excellence in organizational development, strategic planning, program development and implementation, community and arts-based event planning, production and event management, engagement, and equity & diversity. In her roles, Toyin has overseen the development, delivery, and evaluation of a range of programs, projects, and partnerships focused on elevating the cultural landscape and supporting artists from all backgrounds.
Her professional strengths are firmly rooted in her passion to invigorate community spaces with arts and culture, infusing inclusivity and vibrancy into her community, through a strategic approach that is highly collaborative. She is passionate about creating art with diverse communities and keeping community spaces inclusive and accessible.
Toyin founded the Immigrant Council for Arts Innovation (ICAI) in 2019 and currently serves as the organization's Executive Director. ICAI is a nonprofit society that aims to remove barriers for newcomers and immigrants who are seeking to continue careers in the arts in Alberta.
When not consulting and leading major cultural initiatives, Toyin enjoys spending time with her family here in Calgary.
-Written by Oluwakemi Obadero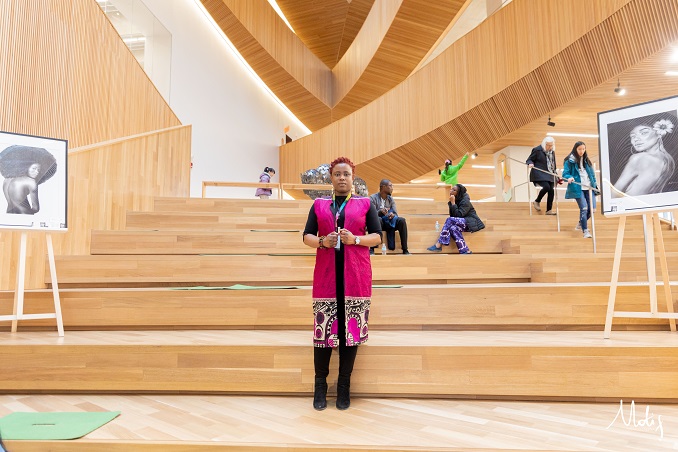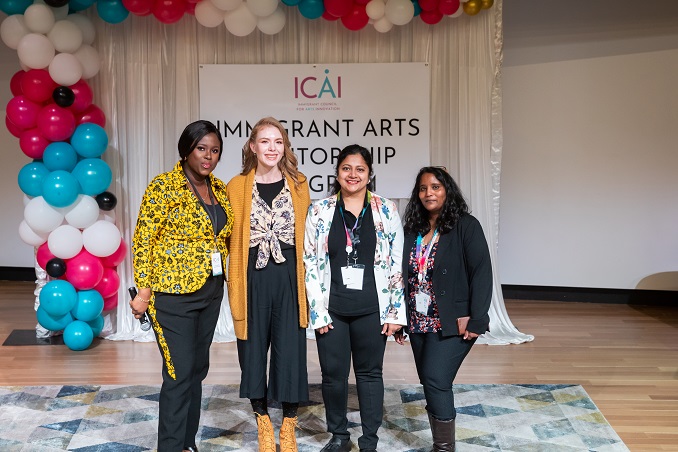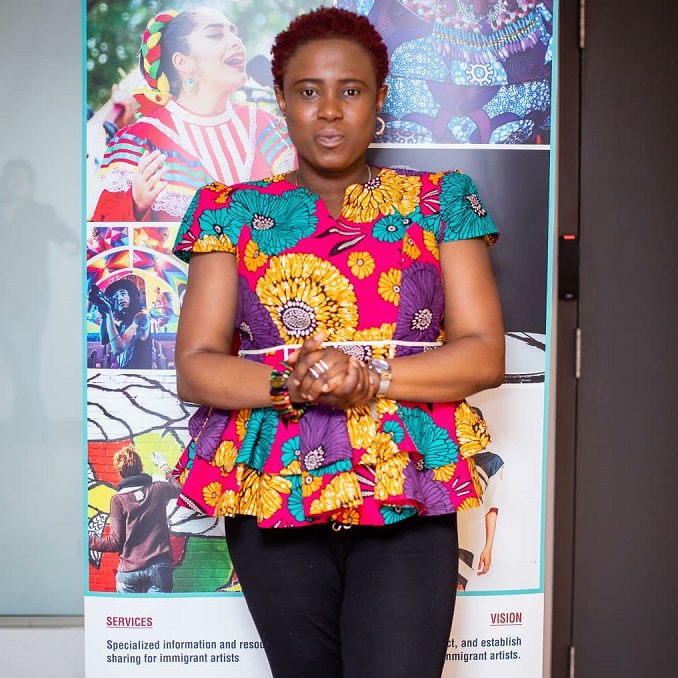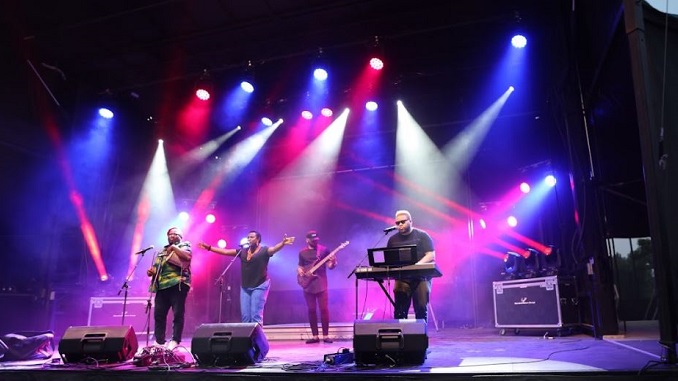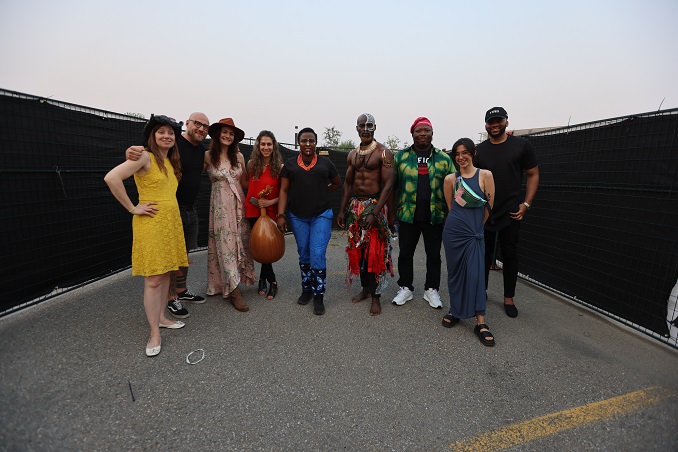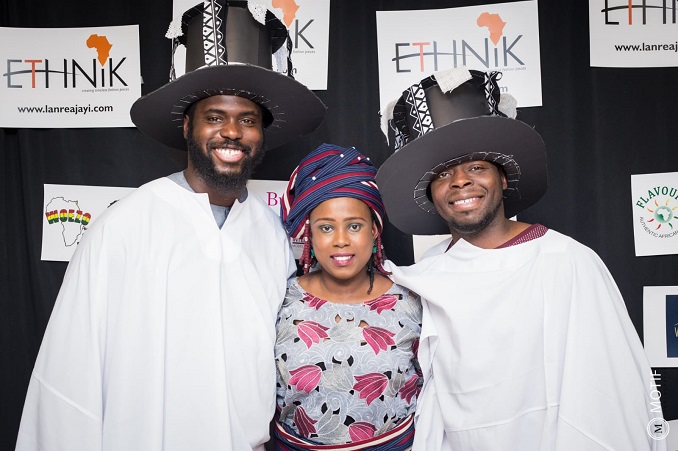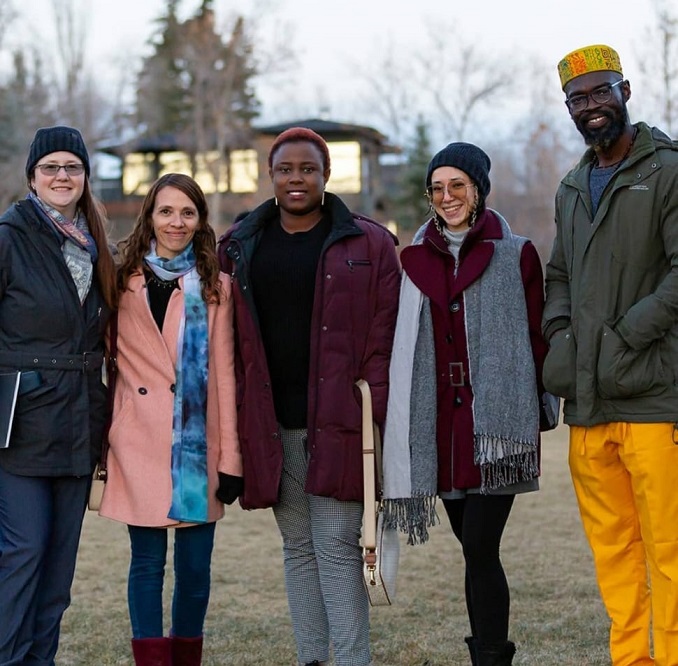 ***
Which 'hood are you in?
Evanston NW
What do you do?
I am a Calgary-based cultural strategist, EDIA specialist, artist, arts manager, and community builder, originally from Nigeria. I am the  Founder & Executive Director of the Immigrant Council for Arts Innovation (ICAI), an organization founded to remove barriers for immigrants looking to further their careers in the arts. With over two decades working in the arts, I am passionate about projects that ensure community spaces are inclusive and equitable and I support others to reach their professional and artistic goals. I am also a performing artist hence why Fear or Freedom is happening. I also help organizations create their cultural strategies, organization processions through an EDIA lens. I am currently consulting for the City of Calgary for the northeast public art initiative and I am so excited about all these amazing things.
What are you currently working on?
Working on a series of curatorial projects installed in the municipal building as mini-galleries, the Northeats public art initiative, an original African theatre project, and the Immigrant Arts Mentorship Program.
Where can we find your work?
ICAI website | Calgary.ca website