Heather MacPherson is an emerging artist living in Calgary, Alberta. She has always been an art lover but had no idea she had any artistic talent. Indeed, her mother has reminded her that her "early works" in primary school were really nothing to write home about! But after retiring from the corporate world she opted to explore her creative side and took up painting in the fall of 2018. What started as a hobby quickly became a passion.
Ten years living abroad, and extensive travel have shaped Heather's view of the world. She draws inspiration from all she sees around her – people, pets, skies, landscapes, broken down vehicles – you name it! In oil on canvas, she celebrates ordinary scenes. Her impressionist style uses rich texture, riotous colour, and imprecise strokes to encourage us to see the beauty in everyday things. Heather grew up in Northern Ontario, and now splits her time between Calgary and The Netherlands.
Though new to painting, she has quickly developed a diverse fan base. In addition to featuring in local charitable fundraising auctions, her paintings now hang in homes in 6 countries.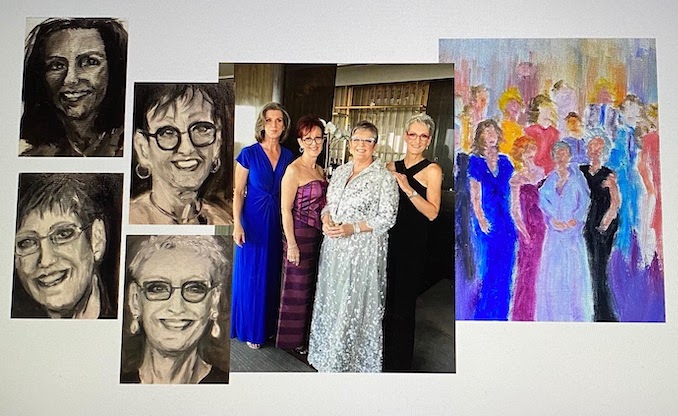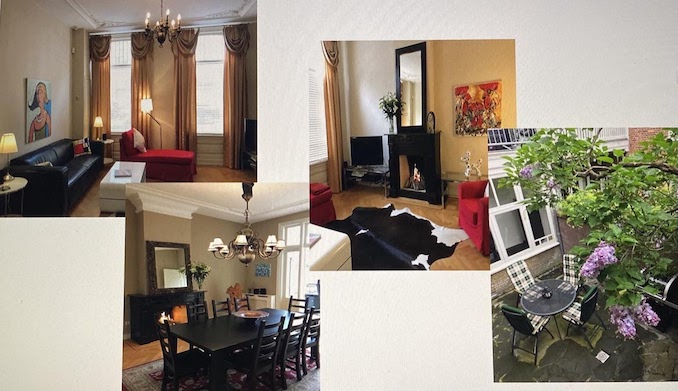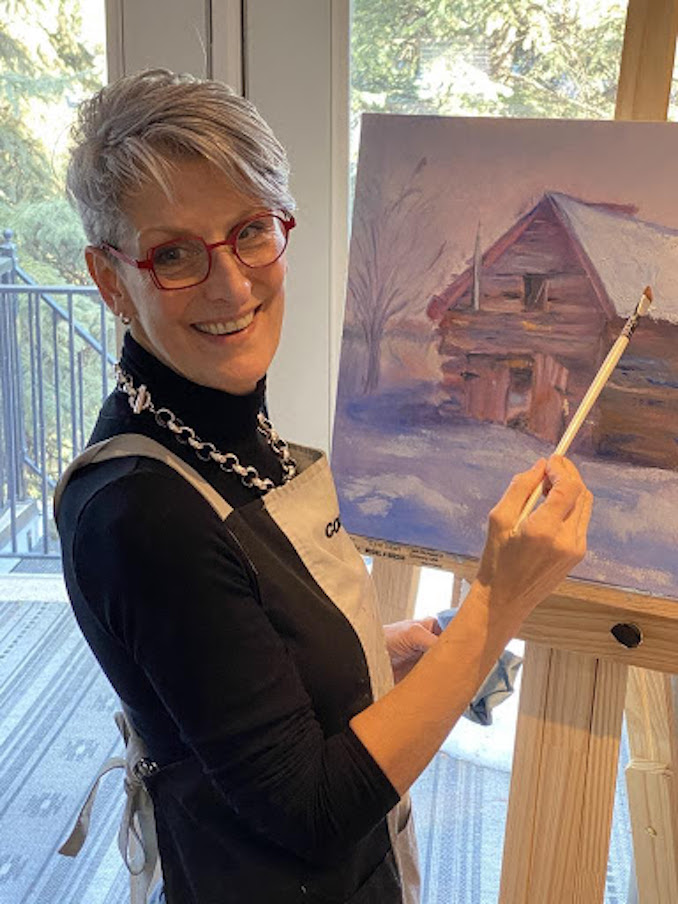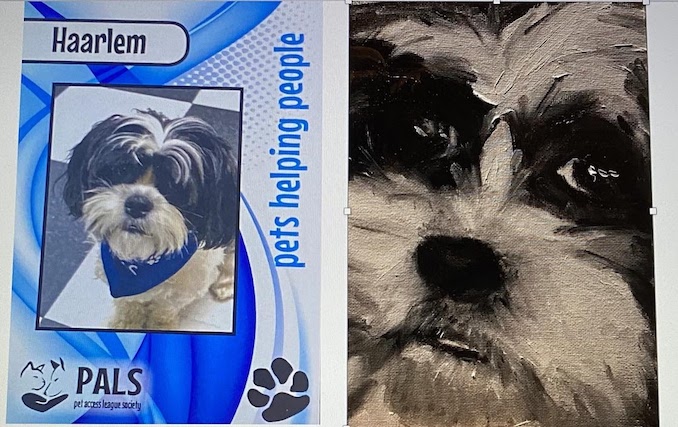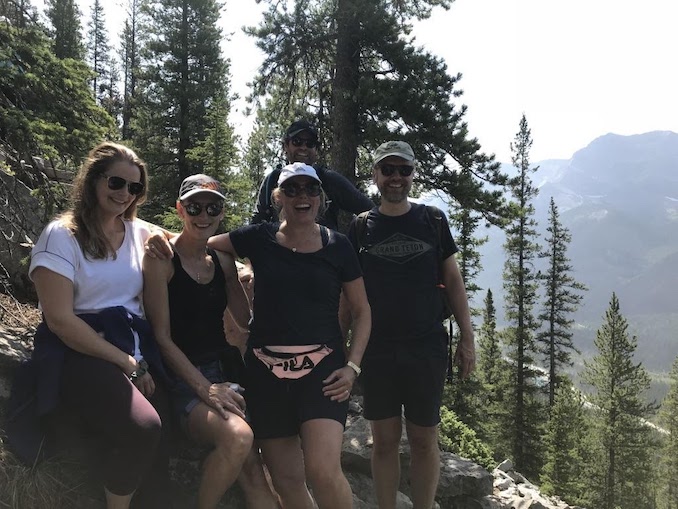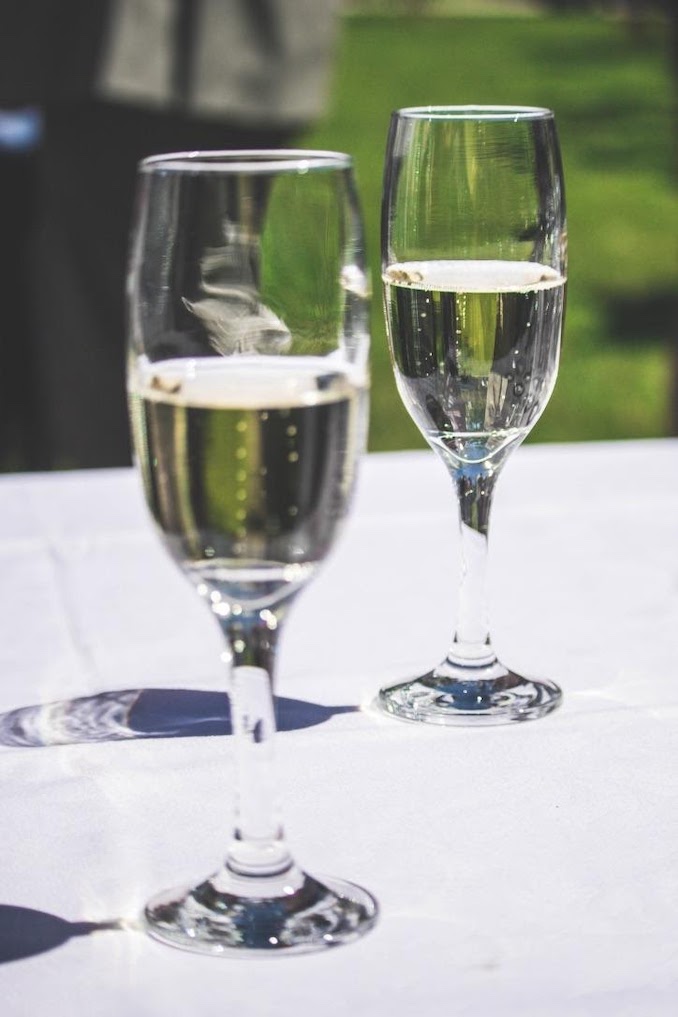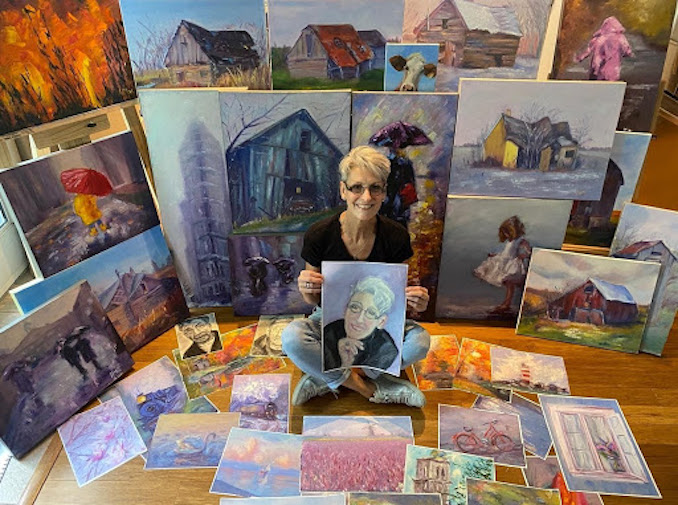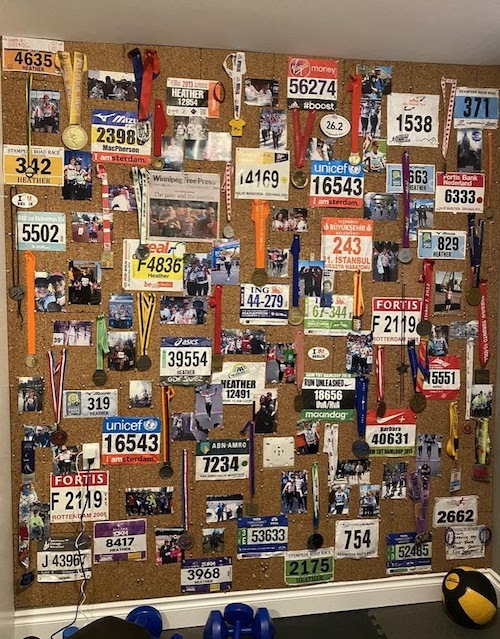 Which 'hood are you in?
I live in Marda Loop, which I think is the closest to dog heaven that Calgary offers!
What do you do?
I began painting for my own enjoyment and was thrilled to find others enjoying it as well. My medium of choice is oil on canvas. I usually work from photographs, focusing on interpreting, rather than replicating them. I have sold many paintings based on inquiries through my Instagram page. I have also done several commissioned pieces.
What are you currently working on?
During COVID, I have been working on a collection of old barns, using these relics as a metaphor for what so many of us have been feeling: off-kilter, alone and fragile. Yet when viewed through fresh eyes, the barns' age and imperfection are at once beautiful and resilient. Likewise, while we have missed some of the vibrancy of our pre-COVID existence, the pandemic has helped us to appreciate simple things we may have been taking for granted. Each painting in the collection is inspired by a real barn. I use variations in colour to create depth and accentuate imperfection, encouraging the viewer to imagine each barn in its prime.
Where can we find your work?
My paintings are displayed on Instagram at HMac_paintings.