Zoos can be divisive places, with some viewing zookeepers more as jail keepers. The vintage picture in the Glenbow Museum Archives of apes watching a TV in what look like prison cells seems to prove this point. While it's not everyone's cup of tea to have animals imprisoned in cages, and not roaming free in the wild, zoos are educational, and play an important part in ensuring biodiversity. The world class Calgary Zoo's staff include biologists who work at home and internationally in conservation to protect animals endangered and at risk of extinction.
The zoo also features botanical gardens, and a prehistoric park.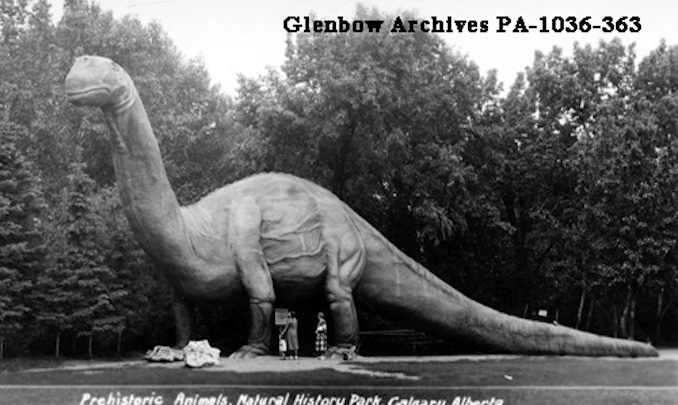 One of the stars is the iconic Dinny the Dinosaur, made of hand-poured concrete, and a zoo fixture since the 1930s. Dinny is the last dino standing as the others went extinct after being destroyed in the 1980s.
The most visited zoo in Canada, and a beloved Alberta institution, easily accessible by public transit, pedestrian and bicycle paths, its location on St. George's Island makes it a must-see destination, or a place to revisit if it's been a while.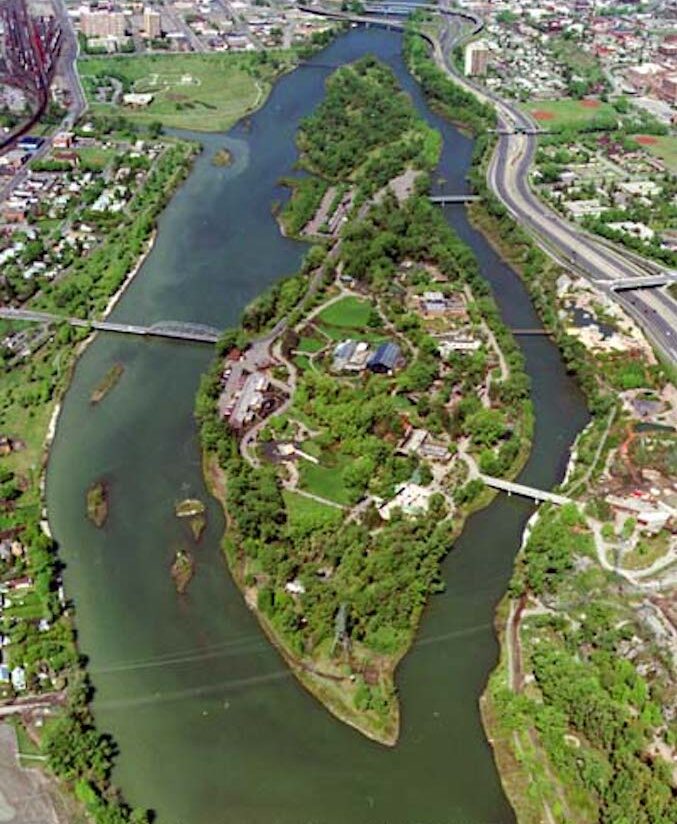 For more information on the zoo visit their website. You can search Glenbow Museum Archives here.