Built to celebrate Canada's Centennial and opened a year later in 1968, originally called the Husky Tower, and still called that by air traffic controllers and perhaps stubborn relatives who refuse to keep up with the name changes of public buildings, the observation structure was renamed the Calgary Tower in 1971 in honour of the city.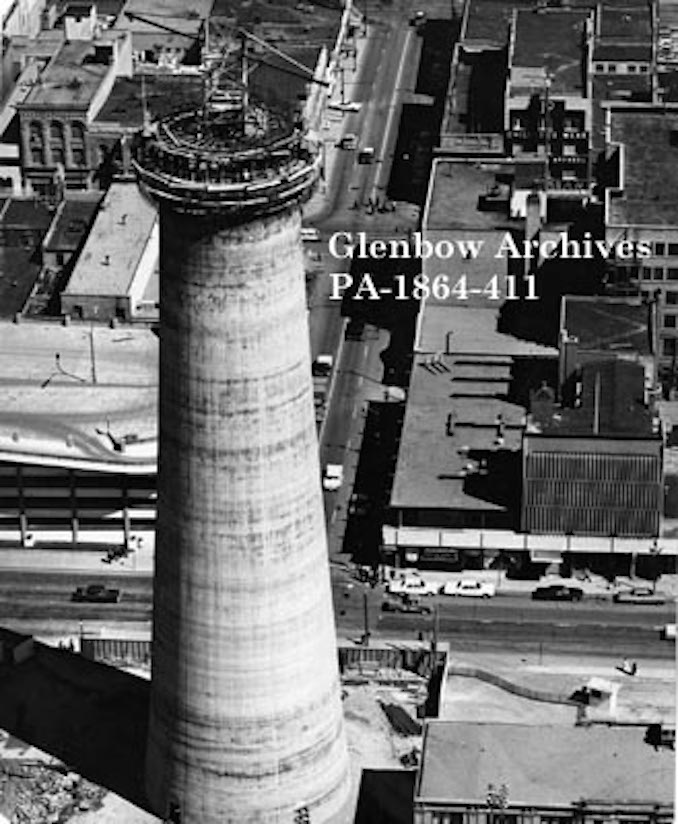 The building stands shoulder to shoulder with other global landmarks like Seattle's Space Needle, and is a member and founder of the World Federation of Great Towers. Like the other giant tower in Canada that might be a little bit more well known (sorry eh to Calgarians), the CN Tower, the Calgary Tower features at its top a revolving restaurant.
It might not be the first giant tower people name in Canada, the under the radar Calgary Tower is no slouch. It offers fantastic panoramic views, and its creation included a unique and never before accomplished continual 24 consecutive day pour of concrete to build the tower's column.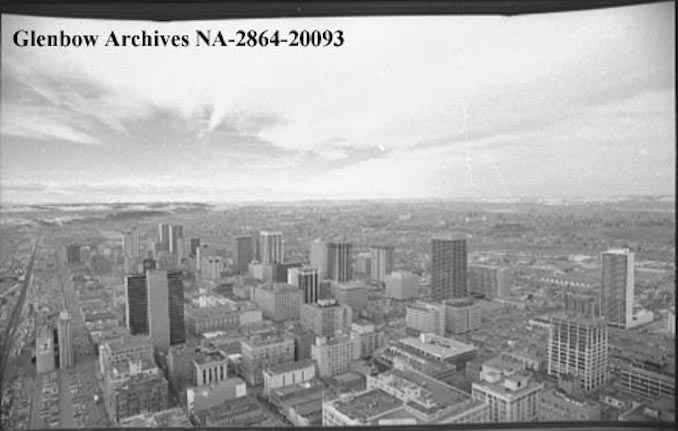 Another lovely feather in the tower's cap is its lovely carillon, presented as a gift by the Dutch community, an instrument that plays the sound of bronze church bells.
The Glenbow Museum Archives is a wormhole of vintage pictures of the tower's construction, and its ever-present footprint in Calgary's landscape.
For more information on the Heart of the #YYC, its viewing hours, and lightning schedule, and significance of the different lights visit their website.