Looking for an at home ice cream that tastes like it should be from a tub? This week's No-Churn Viet Coffee Ice Cream recipe comes from Milk Microcreamery, and is a no-churn, at-home adaptation of their popular Viet Coffee Ice Cream!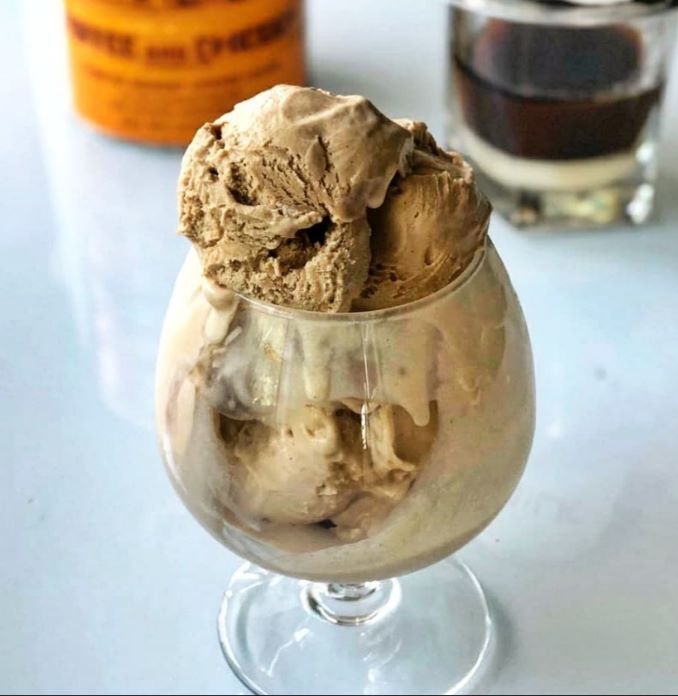 No-Churn Viet Coffee Ice Cream
(Requires overnight steeping)
Ingredients:
– 1 can sweetened condensed milk (300ml)
– 2 cups whipping cream
– 4 tbsp dark roast coarse coffee grounds
Directions
1. In a medium bowl or container, mix coffee grounds with cream until combined. Cover and cold steep in the refrigerator overnight (or for at least 12 hours).
2. In a large bowl, strain coffee and cream mixture through a fine mesh sieve. Discard the coffee grounds.
3. In the same bowl, add condensed milk to the cream. Use an electric hand mixer at high speed to whip the mixture until medium-firm peaks form (or a fluffy whipped cream texture).
4. Pour into a freezer-friendly container and seal tightly. Freeze at least 5 hours.
5. Soften at room temperature for a couple minutes before serving. Enjoy on it's own, with an extra drizzle of condensed milk, or in a cup of coffee!