Our featured recipe this week is Campfire S'mores by HALO Churros dessert shop in Calgary. A fun family activity would be DIY S'more Glazed Churros. With camping season and backyard fires in full swing, we think this would be a hit!
The HALO Churros story began with a single churro truck in Northern Alberta, which quickly became a local favourite. Since then, they have been sharing their passion for churros across Alberta and continue offering the original crispy and golden classic churro crafted by hand.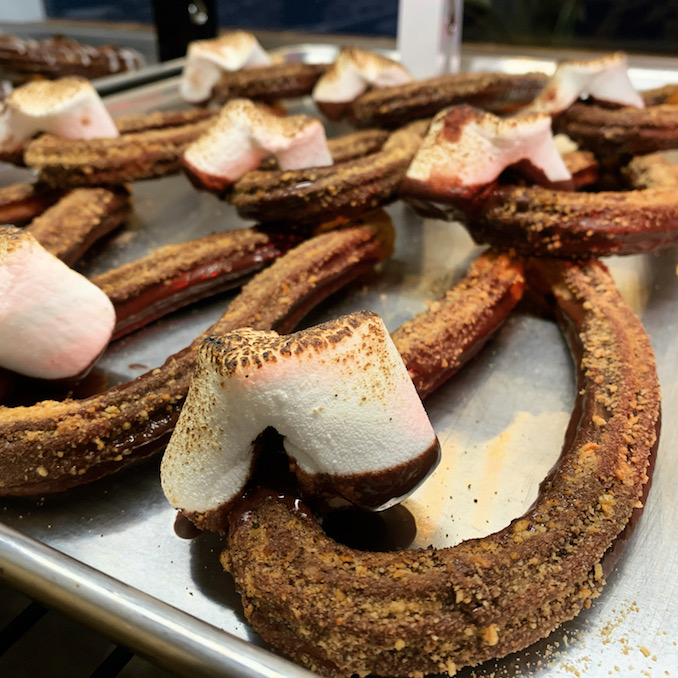 Campfire S'mores!
(~6 Servings)
Ingredients:
-6 x HALO Classic Churros
-250 ml Chocolate Sauce (Dark or Milk)
-6 Graham Crackers
-6 Marshmallows
Directions:
1. Spread the chocolate sauce on top of the churro.
2. Before the chocolate dries, crumble the graham crackers and sprinkle over the chocolate sauce.
3. Toast a marshmallow over your campfire until browned to your liking. Allow it to cool until it's safe to split, dip it in the chocolate sauce to help it stick to the churro, then place on top of the churro.
All quantities are intended as guidelines only, half the fun in this recipe is encouraging people to put as much chocolate, graham, or toasted marshmallows on a churro as they want!
If you like this recipe, make sure to check out their restaurant!
Website: https://www.halochurros.com/menu