It is always interesting to look at local businesses and find out how and why they started. There are so many stories from our neighbours that showcase the passion, drive and business savvy of our community members. For our latest featured business profile we chatted with James Boettcher about his journey with the Fiasco Gelato company.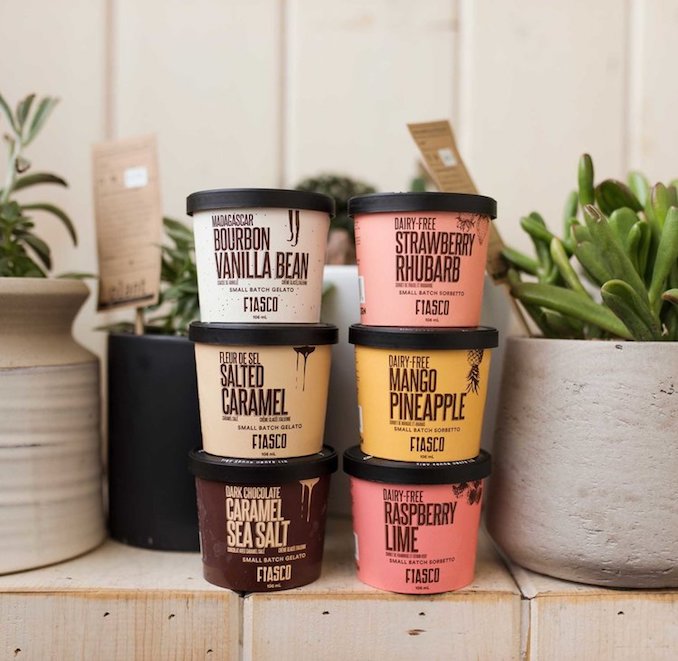 What is your business called and what does it do?
Fiasco is a gelato company here in Calgary that handcrafts artisan gelato, with purpose and passion. We also like to say we are not a gelato company, because a great deal of what we do centres around building community and leaving the world better than we found it – we just happen to make gelato.
What made you start this business?
I didn't start it. I actually acquired it in 2009, after it had been reduced to one storefront. I was doing design and Fiasco was a client. My passion and enthusiasm for the brand was palpable, and the owner at the time asked me if I wanted to take it over. With $1800 and a handshake, Fiasco 2.0 was born.
What problem does this solve?
It really depends what lens you look at it through. The gelato is a premium product made by old world standards, so that solves peoples desire for a quality product at a fair price. But really our purpose of enriching people's lives solves so many more problems. We reduce poverty, support those in need, bring joy and happiness to many in their toughest moments, and are committed to building a 100 year company.
Who are your clientele/demographics?
Anyone that likes ice cream 🙂 Our social following definitely sways towards females, but really everyone, young and old, love Fiasco.
How does your business make money? How does it work?
We make delicious products and people buy them. Then we use the profits to pay people well, celebrate often, and donate what we can in the process (1-2% of total revenue)
Where in Calgary can we find your profession?
At any grocer in town, as well as Fiasco HQ – a bit of a Willy Wonka meets Google factory.
What is the best question a prospective customer could ask a member of your profession when comparing services?
Can I try it?
If they are trying, they are buying.
What is the best part about what you do? What is the worst part?
Building a purpose driven business with a young team that wants to change the world.
Worst? Paying Taxes 🙂
What is you favourite jokes about your own profession?
Everyone thinks we should buy our own cows. (we use 3000L of milk a day, or 1MM litres a year)
PAY IT FORWARD: What is another Calgary business that you love?
Rosso – They are family to us and absolutely kill the game. Oh, and The Ace Class. Check it out.
Find out more about Fiasco Gelato on their website.