Aren't I gorgeous girl? And I have a wonderful purrsonality to match, or so I am told. I used to be an outdoor kitty but because there are so many dangers out there I would love it if my new family can work on keeping me happy and entertained indoors instead. Of course if you have a catio where I can safely go outside for some fresh air and sunshine I won't say no to that! I'm a social girl who loves attention and especially loves to lay in laps. Apparently I can be vocal when I'm hungry or looking for attention but here at the shelter I have been fairly quiet. I didn't live with other pets in my previous home, therefore if you have resident pets we will need to be introduced very slowly and carefully to ensure our relationship is off to a good start. By the way, I have a lovely coat that will need some extra brushing, because I want to look my best every day! I can't wait to meet my forever family…. hope to see you soon! Meow!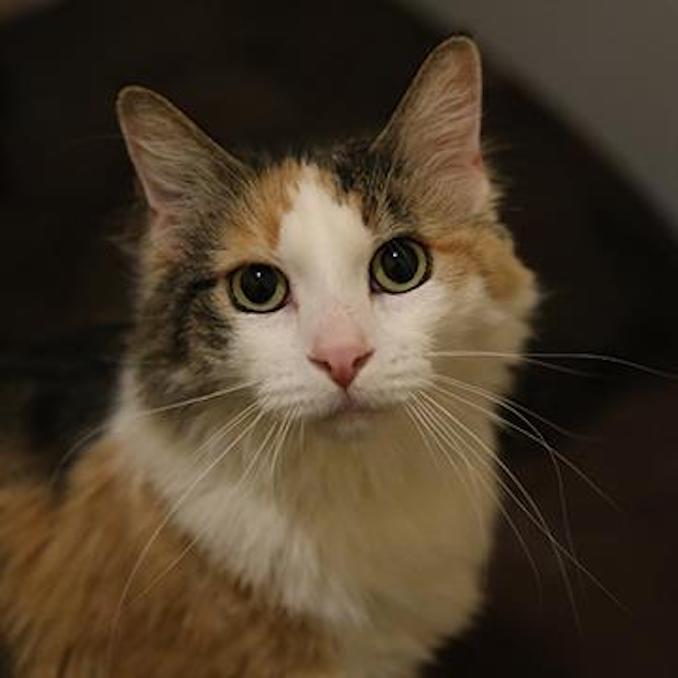 Menew
Age: 9 years 9 months 17 days
Gender: Female
Size: Small
Colour: White/Grey
Spayed/Neutered: Yes
Declawed: No
In order to ensure a smooth and successful adoption, please remember to check all the basic requirements for adopting before coming in to the shelter.
About this column:
Each week we feature animals available for adoption from local shelters in the Calgary area with the hopes that our readers will assist in finding good homes for them. If you, or someone you know, has the resources to take care of one of these animals, please do get in touch with the appropriate shelter via the links provided.