Getting ready to release her second album, Emily Triggs has become known as one of Alberta's established musicians. A singer songwriter hailing from Montreal, she is breaking down barriers as to what is considered folk music. "I have been writing and singing ever since I was a kid. I play music because it's a compulsion so I might as well release art into the world if I'm going to keep creating." Triggs' songs have earned her finalist recognition in Alberta songwriting competitions and radio play across the country. Her voice has also been accompaniment for the recordings of John Wort Hannam and Leeroy Stagger.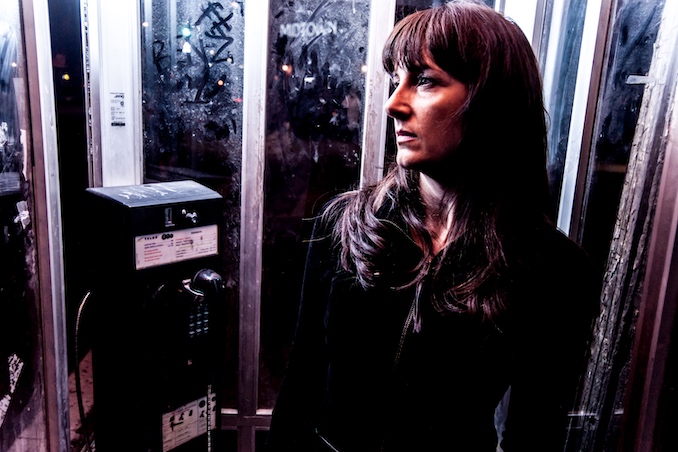 Emily will take you on a journey through inspirations and experiences that have shaped her alt-country/roots sound. Her influences span the US Deep South, Texas blues, strains from the Appalachian Mountains to her early years in French Canada.
Currently a member of the duo The Rosellas with Lorrie Matheson, and quartet band Magnolia Buckskin, she has also been a member of Calgary-based bands singing the sweet side for The House Doctors, The Fallen Angel Band, The Fragments and June Gloom. A passionate storyteller, Emily's honest, authentic vocals and music wins fans everywhere she performs.
Name: 
 Emily Triggs
Genre: 
 Roots
Founded: Wrote my first song at 11 years old.
# of Albums: 
 First album "When Guinevere Went Under". Second album "Middletown" to be released 2019.
Latest Release: "When Guinevere Went Under"
Latest Single: 
https://emilytriggs.bandcamp.com/releases
Latest Video:

Favourite Local Restaurant:
Blackfoot Truckstop Diner, Café Rosso, Montreal Bagels, and anywhere that supports live music as it says something about an establishment.
Favourite band as a teenager:
Mark Knopfler, Jean Richie, Joan Jett, Lone Justice, David Bowie, and The Tragically Hip.
Favourite band now:
At this very second? Brandi Carlile, The Rosellas, Hayes Carll, and Deer Tick.
Guilty Pleasure Song:
Do They Know It's Christmas and anything by The Northern Pikes.
Live Show Ritual:
Before stage I eat well, rest, and do yoga. When live, in my head I typically kick over a few amps and finish the night with an out of tune guitar.
Favourite local artist:
There are too many to pick. If you step into any of our live music venues in this city, you will see what I mean.
Nose Hill or Fish Creek?
Neither. Love those two but prefer by the Elbow River in Ramsay.
EP or LP?
LP but really it depends what I am listening to.
Early bird or night owl? 

Night Bird. It's quiet and that is when my best ideas are born.
Road or studio? 

I prefer playing live shows for sure however, there is nothing like getting to hang out and record a song with musicians in the studio.
Where can we follow you?
Website | BandCamp | Facebook | Instagram | Youtube | Twitter | Spotify
Any shows or albums coming up?
Singles from ' Middletown' will be released this spring.