Hi there, I'm Bepsi and I'm looking for the puurfect home to call my own. I'm a total LOVE BUG, attention-seeker, purr machine! I absolutely LOVE to cuddle up with my humans, rubbing up against them to receive head pats and chin scratches. I also love to play fetch with my favourite toy! Did you know that I previously lived with another cat?! This means that I may get along with your resident feline. The amazing folks in Adoptions can provide you with all the important information on how to do the proper introductions so we can start our new life together off on the right paw! Well, that's what you need to know about me – so book an appointment and adopt me now! A cute face like this won't last long.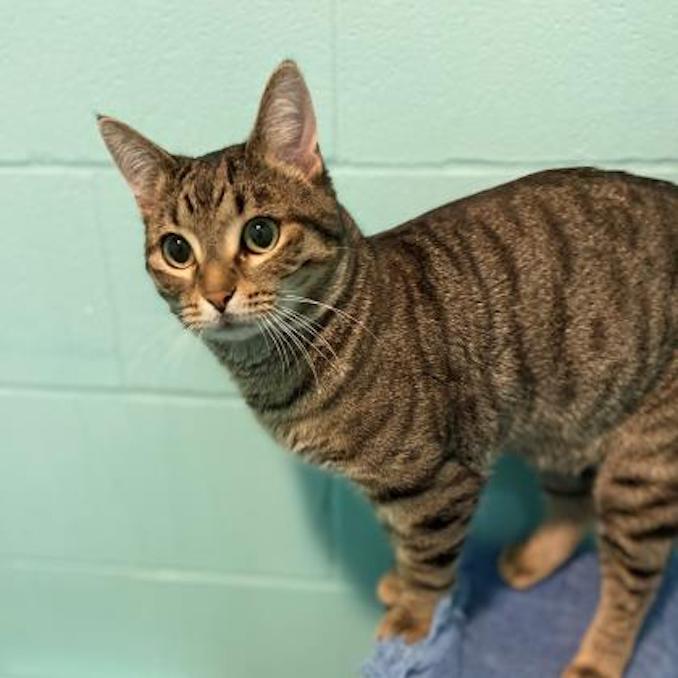 Bepsi
Age: 1 year 1 month 26 days
Gender: Male
Size: Small
Colour: Brown
Spayed/Neutered: Yes
In response to COVID-19, Calgary Humane Society is closed to the public. We are currently processing adoptions and animal intakes by appointment only. For more information about our modified adoption process, please click here.
In order to ensure a smooth and successful adoption, please remember to check all the basic requirements for adopting before coming in to the shelter.
About this column:
Each week we feature animals available for adoption from local shelters in the Calgary area with the hopes that our readers will assist in finding good homes for them. If you, or someone you know, has the resources to take care of one of these animals, please do get in touch with the appropriate shelter via the links provided.