Melanie Smit has been creating jewels in Calgary for the past 14 years. Initially, she worked for a local jeweller, honing her skills at the jewellers bench for several years and then decided to go into business for herself in 2013. Her work is modern, bold and well crafted. Many of her pieces feature remarkable gemstones that are truly one of a kind, and each piece is handmade.
She lives a creative life, and comes from a creative family. Her growing art collection features several pieces by members of her own family as well as some from local artists. When she is not in her studio she is often putting her hands to work at another skill or task. She is an avid gardener, foodie, amateur orchid enthusiast and usually has a few non-jewellery side projects that are awaiting her time and focus.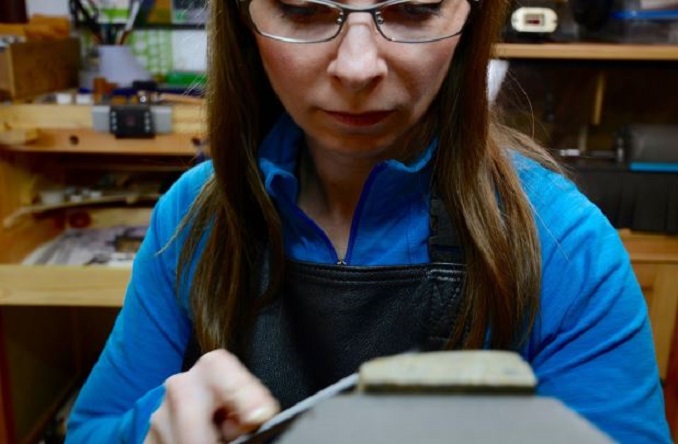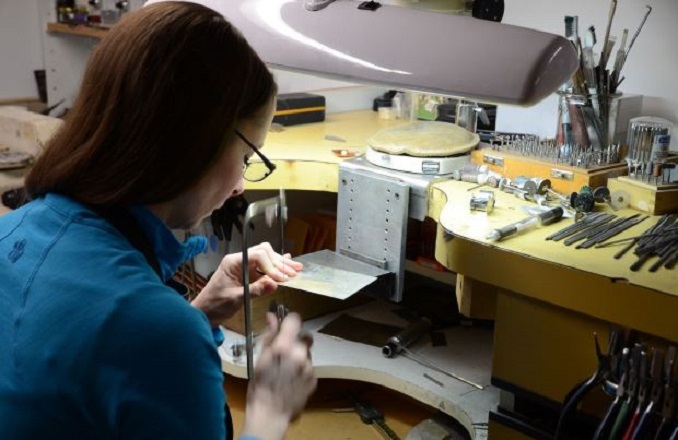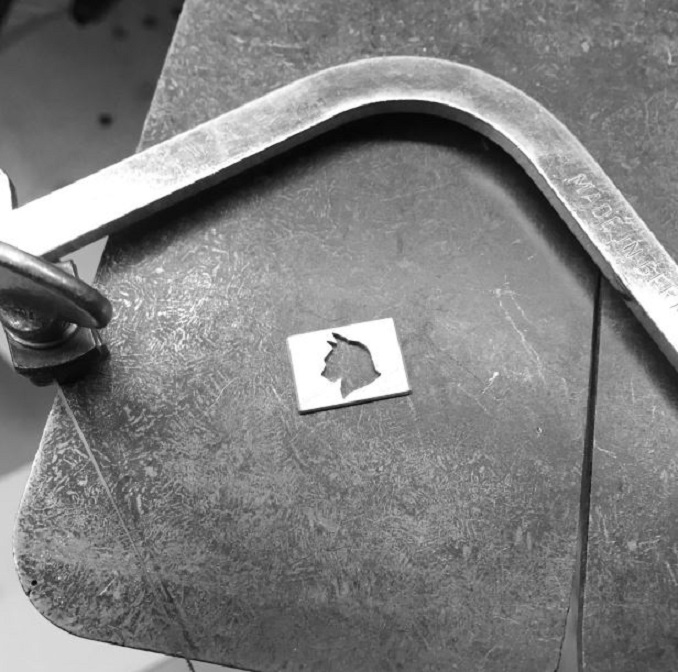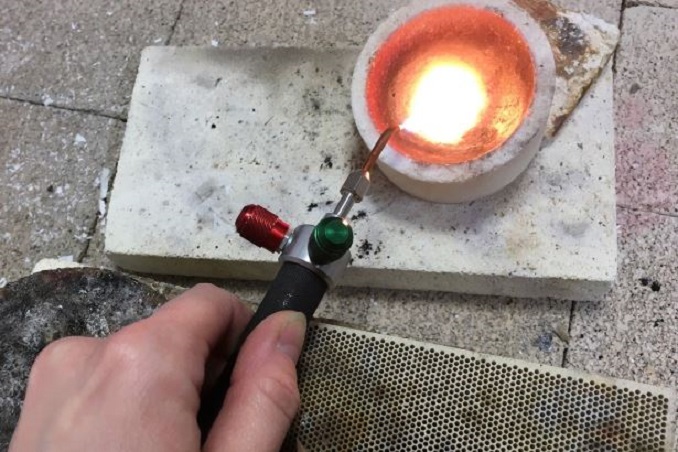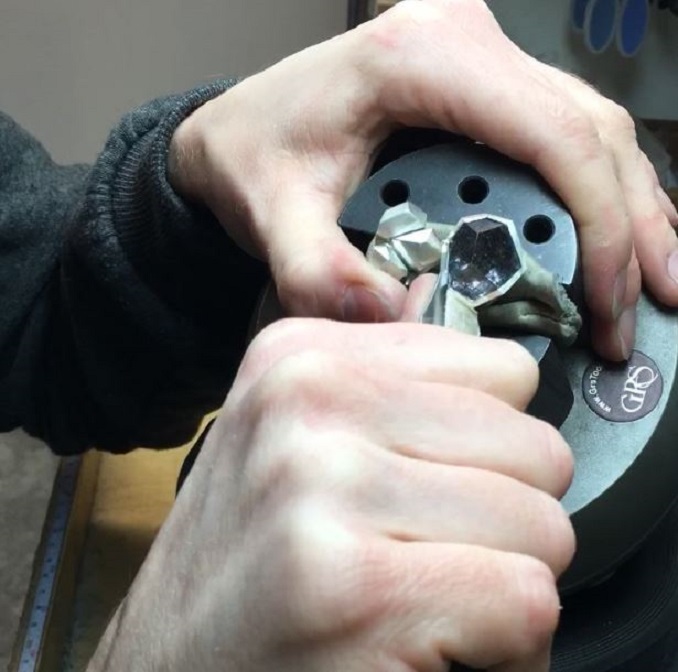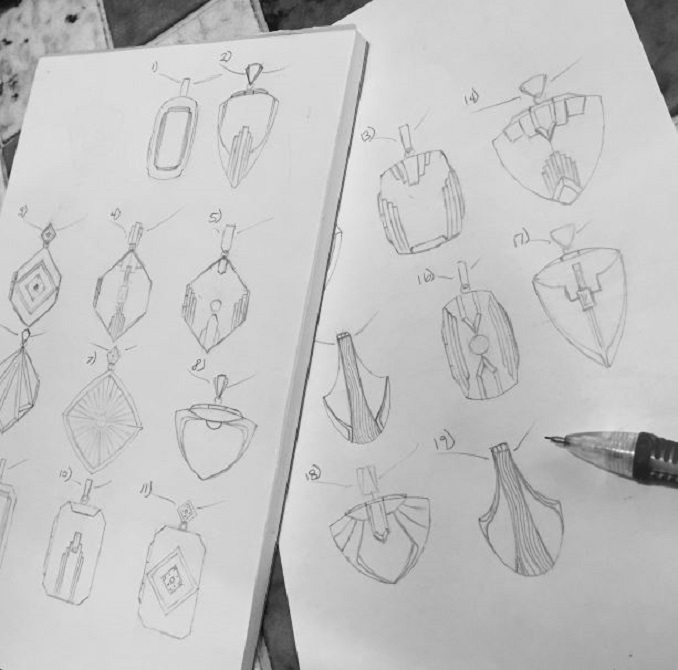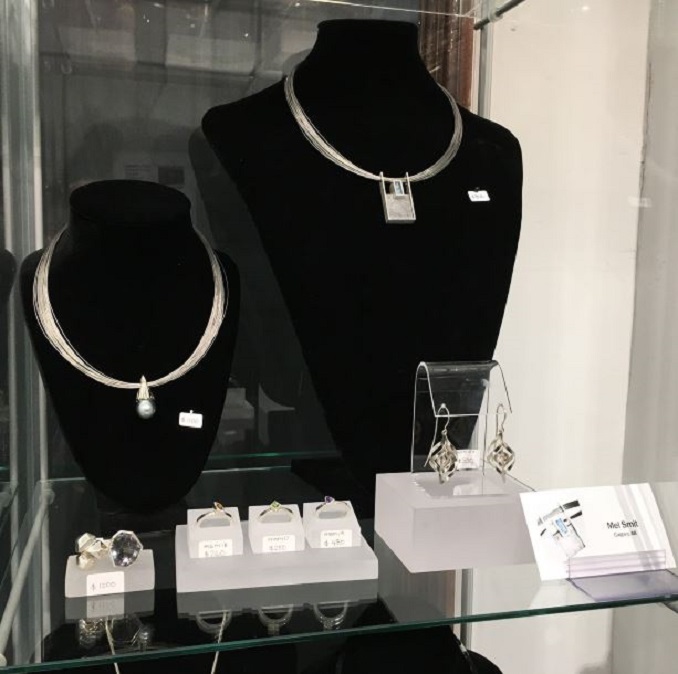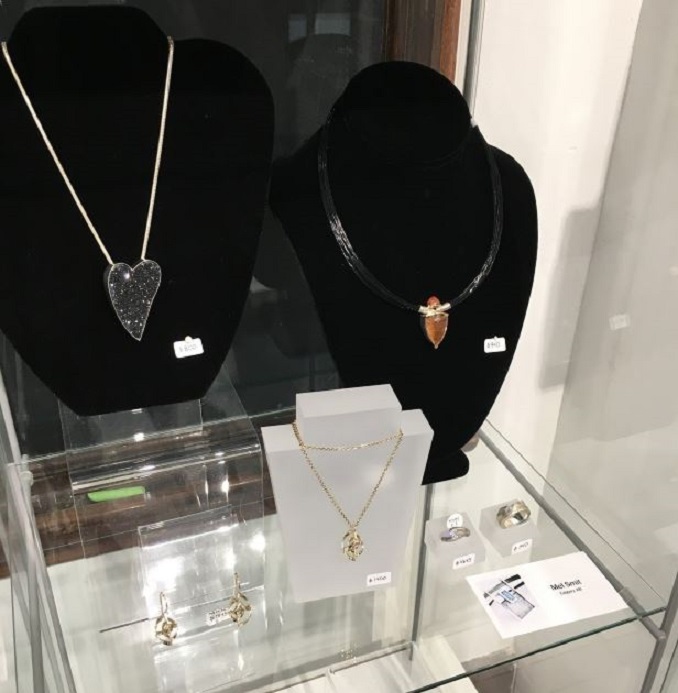 What 'hood are you in?
I'm from Calgary and have lived in a few different neighborhoods. Each place has different memories and feelings attached with them and it has been interesting to see how those places have evolved over time. My work takes me all over the city sometimes and I have certain places that I feel at home in, even though I've never lived there. This city has such a variety of people and interesting places to experience. Currently, I work out of a private studio in the north west of Calgary.
What do you do?
I am a goldsmith. I create fine jewellery using traditional goldsmithing techniques and materials, sometimes I incorporate unusual materials like meteorite and fossils as well. My work has a tendency towards modern, minimal and sturdy styling. I don't use computer aided design (CAD) in my process and prefer to have a direct tactile connection to my work. The philosophy and skills in handmade work are very important to me, not just in jewellery but in all types of craft. Creating things and working with your hands is one of the biggest joys in life.
What are you currently working on?
At the moment, I am working on pieces featuring some spectacular gemstones to add to the Rockstar, Balance and Muonio series, as well as some one-off designs. Several custom orders for Christmas gifts, winter birthdays/celebrations and a memorial piece are also on my workbench. There are a couple of solo exhibitions that are slated for 2019 that I have been planning and designing a collection for as well.
Where can we find your work?
I have my pieces available at: The Blackboard Gallery, 2nd Floor, cSPACE King Edward Building at 1721 29 Ave SW #201, Calgary, AB
Website | Instagram | Facebook
Additional retail locations will be announced soon.