Why hello! My name is Avocado and I'm thinking my beautiful face along with my luxurious fuzzy grey coat caught your attention.
I'm a bit more cautious than my sister Cucumber, but once I get to know you, I won't leave you alone! Wherever you go, I go. I love to play and I'm crazy about that red dot that appears in my house. I will never stop trying to catch it!
There's a furry dog creature in my house – I used to be really scared of him, but guess what – he's not that scary anymore! Now I bravely walk by him and he doesn't bother me. I love sitting in laps and as soon as you touch me, I'm a purring machine. I really would appreciate a quieter type house as it takes me a bit to settle in – so maybe kids a bit older are best suited for me. I would love a kitten friend and am friendly to older cats.
Look forward to meeting you! Apply today!" – XO, Avocado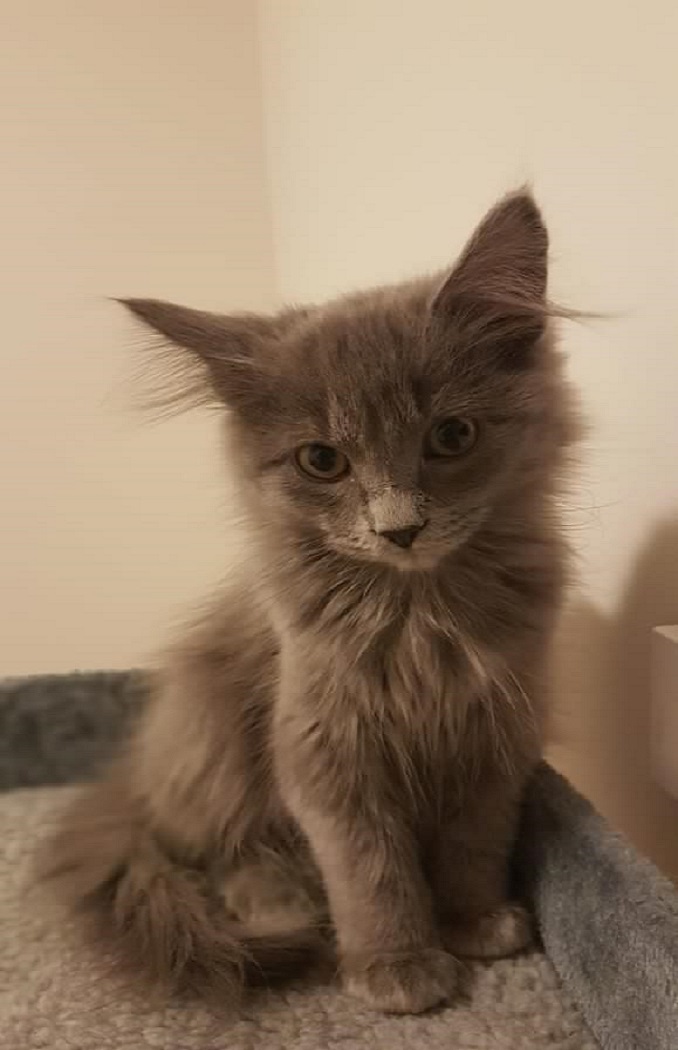 Avocado
Gender: Female
Colour: Grayish Brown
Date of Birth: 8/23/2018
Breed: Domestic Medium Hair
In order to ensure a smooth and successful adoption, please remember to check all the basic requirements for adopting before coming in to the shelter.
About this column:
Each week we feature animals available for adoption from local shelters in the Calgary area with the hopes that our readers will assist in finding good homes for them. If you, or someone you know, has the resources to take care of one of these animals, please do get in touch with the appropriate shelter via the links provided.