My younger sister, Ashley Oshiro, is the "artistic one" in our family. While I struggled with the basics, Ashley has always had a natural affinity for the visual arts and was able to consistently create and express herself with ease. When Ashley turned to painting as a hobby after the birth of her two girls, it was no surprise to watch how quickly she took to the new medium. Waking up very early before my nieces woke up, she would spend hours in her home studio using the stroke of a brush and vivid bold colours to build incredible scenes and imagery.
My family and I are incredibly proud every time Ashley unveils a new piece. Every time I pass by her work on the walls of a local coffee shop, amidst the books of the public library, framing the entrance of a theatre, or prominently displayed as a piece of public art selected by the City of Calgary, I feel a sense of joy with the knowledge that she is being recognized for her talent. My house is the home to many of Ashley's pieces. As she continues her artistic career, I look forward to filling it with many more!
Written by Ashley Oshiro 's sister, Andrea Louie.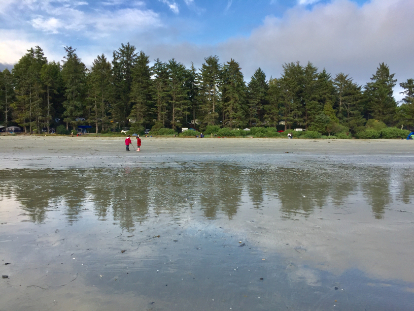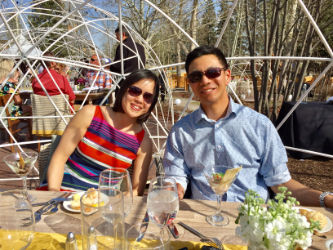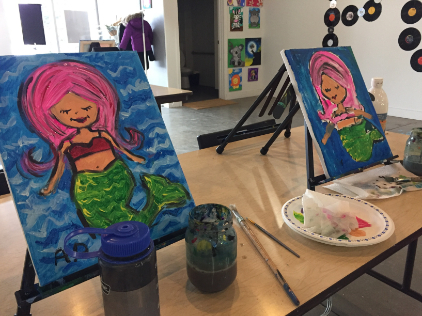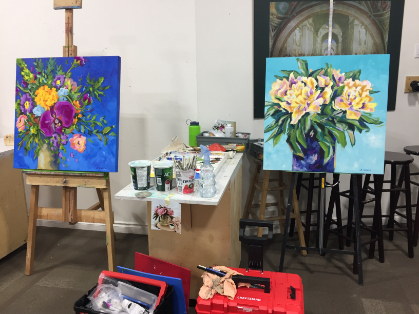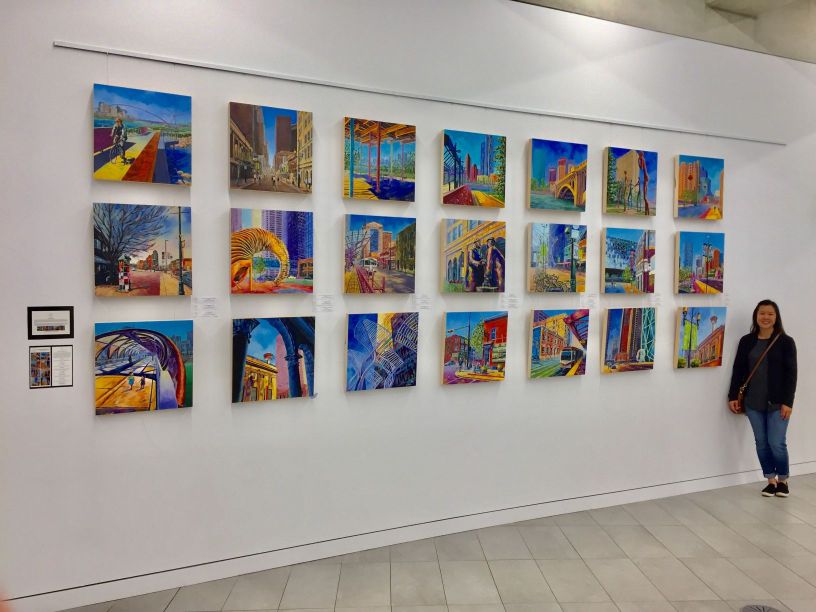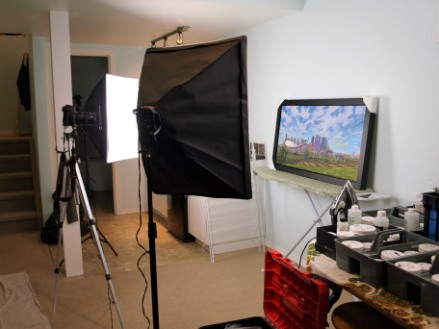 What 'hood are you in?
I have lived in the SW community of Evergreen for the past 9 years.   It's right beside Woodbine, the community where I grew up and where my parents still live.
What do you do?
I am a full-time mom of two pre-school aged girls and a part-time visual artist.  I started painting on a  daily basis when my second daughter was born because I was going crazy being stuck at home during nap time.  Now that they are older and no longer napping, I paint for 1-2 hours/day in the early morning before everyone in the house wakes up.  There's nothing more relaxing for me than having a cup of coffee and painting in solitude (while watching Netflix!) 
What are you currently working on? 
I am currently finishing up a Calgary cityscape piece and then have several commissioned paintings to complete.  As an emerging artist, I love taking on commissioned projects as they often take me out of my comfort zone and help challenge me as an artist.  
Where can we find your work?
Many paintings are on display at Galleria Inglewood and at "You and I Coffee Gallery" throughout the year.
I post all new works on my Instagram feed (@ashley_oshiro_art) and website: www.ashleyoshiro.com and I can be contacted at ashley.oshiro.art@gmail.com.