For any aspiring Canadian figure skater and fan of the sport, performing alongside Canadian heroes Tessa Virtue and Scott Moir is a dream come true and a reality only few can imagine. But for local athlete, Meg Ohsada of Canmore, Alberta, she can add this to her list of accomplishments, having performed at Canada's Rock The Rink national tour this past month.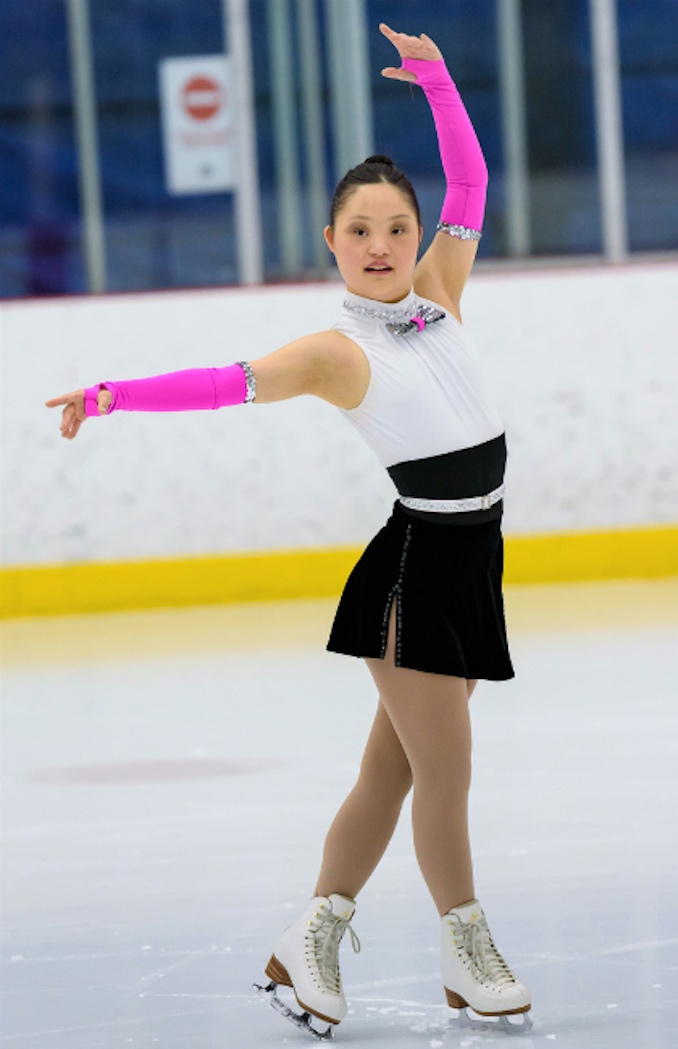 Meg is a 25-year-old athlete with Down Syndrome and to say she's talented is an understatement. With the help of Special Olympics Canada, a grassroots organization dedicated to empowering people with an intellectual disability through the power of sport, Meg's been able to foster her love of figure skating and take her talent to the next level. While language communication may not be her strength, Meg found a way to express herself through movement and started figure skating at the age of seven. After joining her local Special Olympics chapter in 2006, Meg continued to hone her skills, competing at national and international levels as a figure skater and dancer.
When Meg found out she'd be performing at Rock The Rink — a show stopping extravaganza currently on tour across Canada, she was ecstatic. "It has been my dream to skate with Canadian Olympic skaters for a long time," says Meg. "I'm grateful that Tessa and Scott recognize that skating is important to Special Olympics athletes and give us the opportunity to skate alongside them. It is very meaningful for us to be visible, and they are the true trailblazers for #ChooseToInclude."
Meg, along with 26 other Special Olympic athletes, are joining these all-stars for the show's national tour thanks to the ongoing support of companies like Kia Canada, who help provide access to trained coaches and donate community vehicles to Special Olympics Chapters across Canada.
And what's next for this amazing athlete? Meg tells us she'll keep skating as it's her true passion. "I feel free and beautiful when I skate with music. While language and conversation is difficult for me, I can remember choreography and love to interpret music through movements."
Rock The Rink will perform in 27 communities across Canada from October 5 to November 23, 2019. For tickets and more information visit www.rocktherink.com.
To learn how you can get involved and support Special Olympics Canada, visit www.specialolympics.ca.