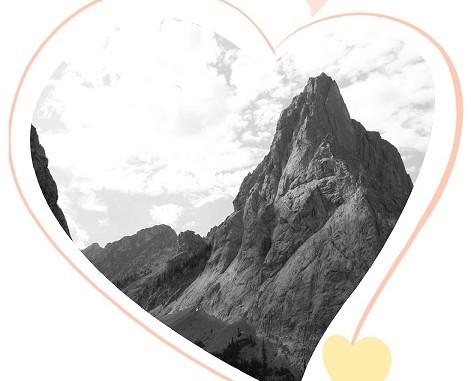 February is here and with its arrival comes Saint Valentine's Day. Whether you loath or love this annual celebration it has become a cemented aspect in our culture and is here to stay. Instead of getting bogged down in Hallmark's version of the holiday why not try something different with your significant other this year. Instead of the mass-produced cards and predictable chocolates (although Mountain Chocolates in Banff makes a perfect post-dinner treat!), show that special someone what they truly mean to you with a day filled with outdoor adventure.
Beat the traffic by getting an early start and head west from Calgary along the Trans-Canada Highway. Less than an hour's drive away you'll reach the Heart Creek Day Use Area, directly across the highway from Lac des Arcs. The trailhead for the aptly named Heart Mountain is the same one used for Heart Creek. The more adventurous will tackle the the 5.6km Heart Mountain Trail (with 745m gained in elevation). The summit offers superb views of the Bow Valley and the vast prairies beyond. It's also the perfect spot to stop and enjoy your lunch complete with a mini-bottle of champagne! For those of you looking for something a little more mellow try the relatively flat 6km Heart Creek Trail whose terminus features a roaring, partially hidden waterfall.
Once you're back in the car continue west into Banff National Park where you'll find the Upper Hot Springs, the perfect place to relax and soak aching muscles after your hike. These hot springs are the only commercial springs in the park and the steamy hot mineral water has been used for thousands of years by pre-contact First Nation people. In fact the warm water that originates deep below Sulphur Mountain is the reason Banff National Park exists in the first place (you can read that story right here).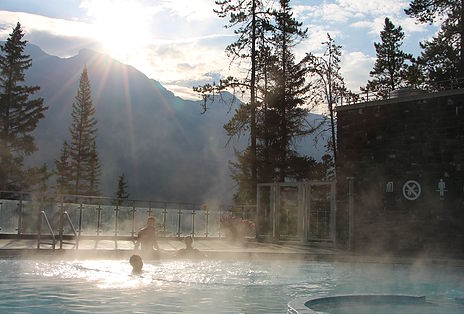 By now you're probably getting quite hungry, luckily Banff has something to offer all budgets, tastes, and cravings. A few of my personal favourites are The Grizzly House, Bear Street Tavern, Balkan The Greek Restaurant, Magpie & Stump, Wild Bill's Legendary Saloon, and Banff Ave. Brewing Co. Regardless of where you choose to eat though, you'll find great food, a relaxed atmosphere, and wonderful customer service. Skip desert and satisfy that sweet tooth at any of the local chocolate and candy shops in town…you won't be disappointed!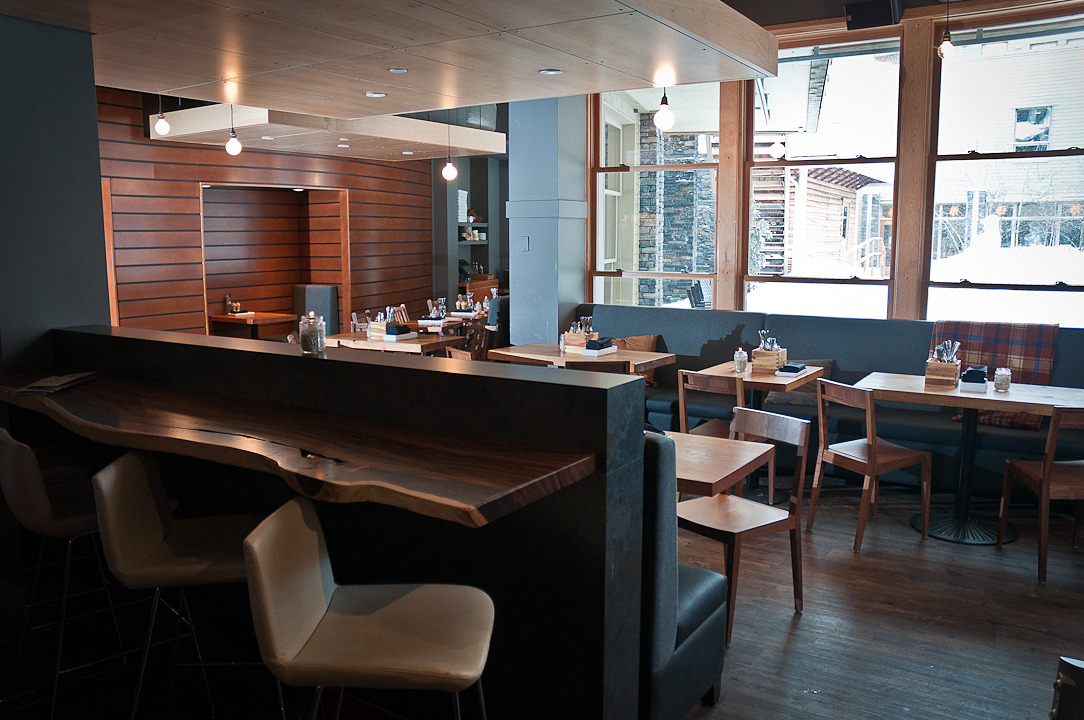 Skating under the stars is a wonderful way to to cap-off your perfect day. Forgot your skates? No problem! A few places in town will rent you a pair. There are a number of rinks, both natural and man-made, where you can glide hand-in-hand with that special someone. Just remember to check the ice conditions if you're planning on taking advantage of mother nature's rinks.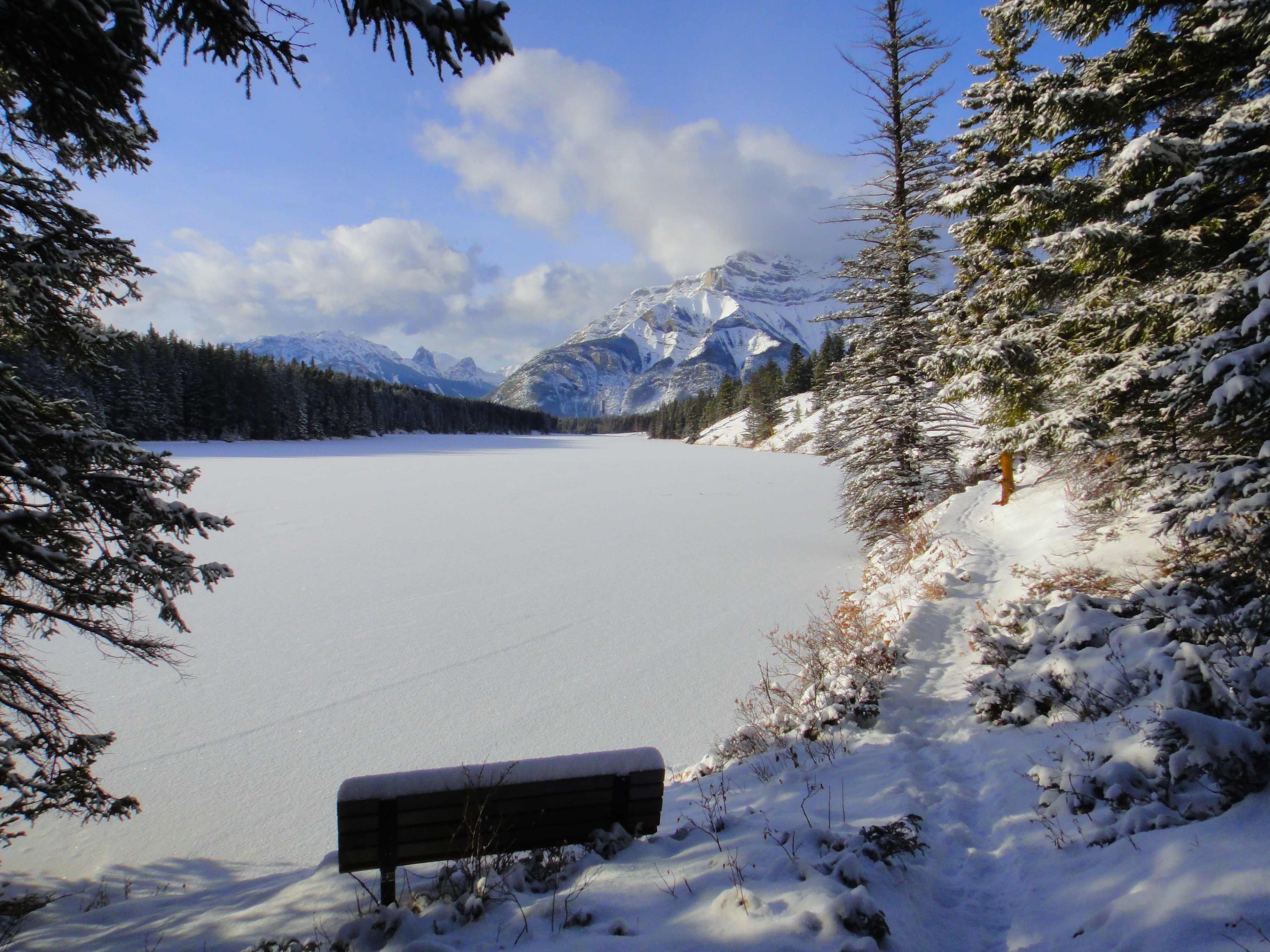 At this point you're likely both so tired that driving back to Calgary just isn't an option. As a bustling tourist town, Banff offers multiple hotels in every price range, so you're sure to find the perfect place to spend the night. They might even have a hot tub so you can warm-up after spending the evening outside! Plus if you get a room in town you can enjoy a post-skate night-cap without having to drive afterwards. The Valentine's Day weekend tends to be quite busy though, so making a reservation in advance is likely a wise decision.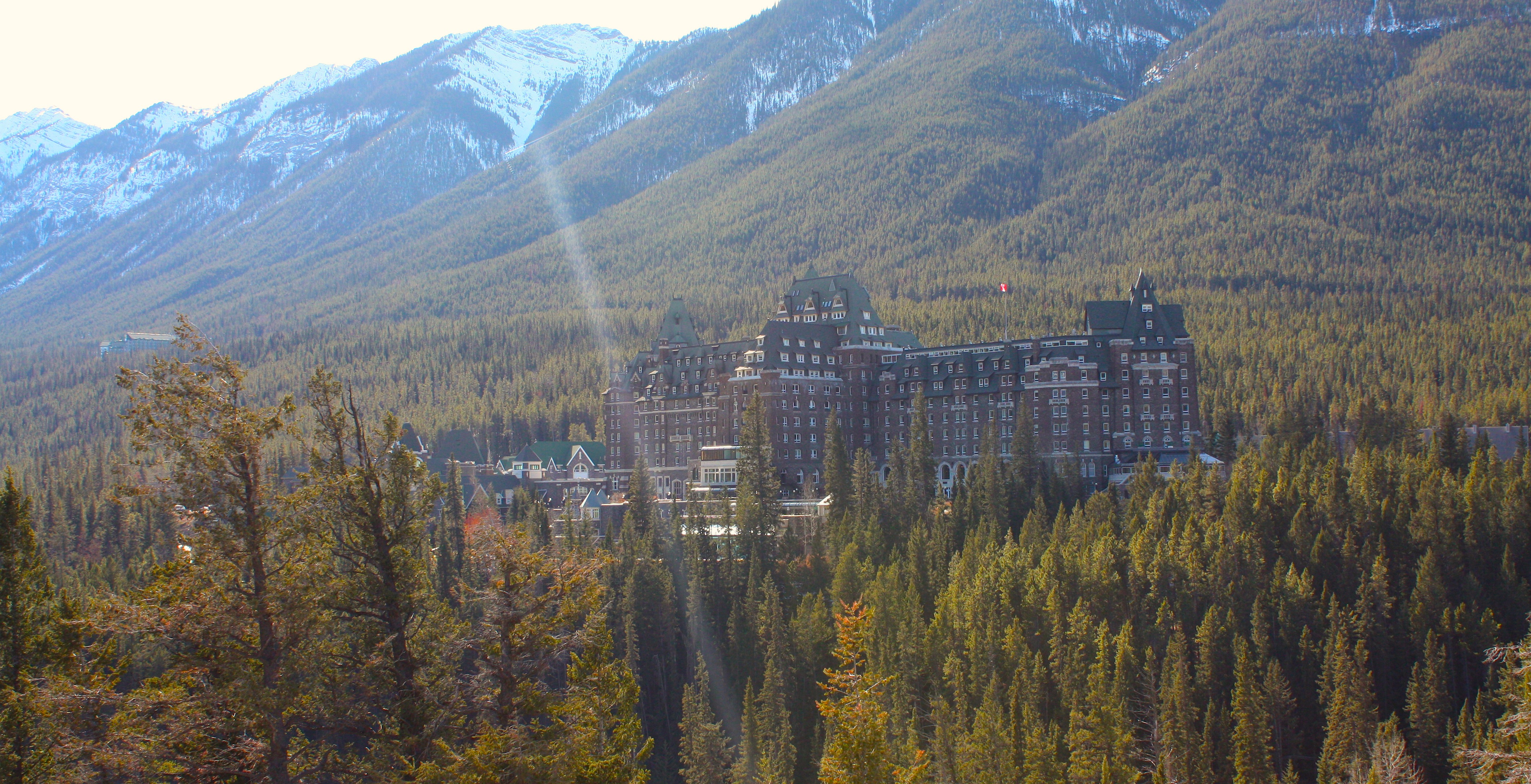 I know the above has focused mainly on couples, but if you happen to be single this Valentine's Day I've also got you covered. This year marks the fifth anniversary of the popular Lifts of Love event at Mount Norquay. It's a fresh take on speed dating where every chair is an opportunity to meet someone new. Just think of it as a high speed quad to the heart! Last year's event sold out, so you'll want to get your tickets sooner rather than later!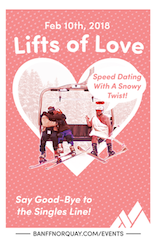 Wherever your Valentine's Day takes you this year, I hope it's filled with love, devotion, companionship, and someone very, very special! Oh and a little outdoor adventure to keep things interesting!
Happy Valentine's Day!!
*featured image (at top) is Mount Louis in Banff National Park. Photo Credit: Tyler Dixon