In an effort to prevent further spreading of COVID–19, many Calgarians have begun to source cloth face coverings for their necessary outings, such as food shopping and pharmacy visits. Canada's public health officials have recommended cloth masks for the general public including health care workers who don't have access to N-95 masks. In response to this, Dress for Success Calgary and Fishman's Personal Care Cleaners have partnered with Mask Makers YYC (Calgary) to produce free home-sewn, non-medical grade masks and scrub caps for those in need. We spoke to Fuyo and Cindi of Mask Makers YYC, to learn more about how we can help create home-sewn masks.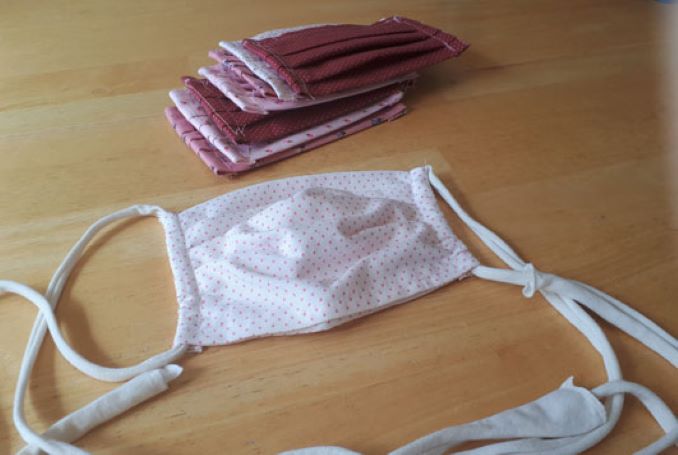 Describe your charity/non-profit in a few sentences.
Mask Makers YYC are a grassroots volunteer group that has come together to fill the need for cloth masks in the general population. We have landed on a washable cloth mask style that fits many face shapes and sizes, has a pocket for a filter and channels on the side so the ties can be replaced as needed. All of our volunteers are working with donated materials to create masks which are provided at no charge to individuals with the greatest need.
What problem does it aim to solve?
We were driven to create an alternative mask so the N95 and surgical masks to go to frontline workers where they need them the most. At this point Alberta Health Services (AHS) does not approve these masks for official use in AHS facilities- these masks are intended for non-AHS employees including: Individuals who work with vulnerable populations such as the elderly or homeless, private care facility workers, group hones and other essential services including Police and Fire Departments.
When did you start/join it?
We started on March 23, 2020 and had 229 members join on the first day. We currently have over 4000 members and growing daily.
What made you want to get involved?
As the COVID-19 virus migrated across the world we saw an immediate need to do something to support our frontline workers within our community.
What was the situation like when you started?
Cloth masks were not embraced initially by Center for Disease Control (CDC), the World Health Organization (WHO) or our provincial health authority. As things have changed rapidly across the globe as did the view of the cloth mask for the general population.
How has it changed since?
Things changed last week when the Alberta government recommended the general population use a mask when in public to help slow the transmission of COVID-19 including those individuals providing essential services such as bus drivers, home service providers, and others. The CDC has now posted instructions online on how to make your own mask. The recommendation from the Alberta government has increased interest in our washable cloth masks. As an example, Chief Tom Sampson of the Calgary Emergency Management Agency joined our Facebook group last week to learn more about cloth masks.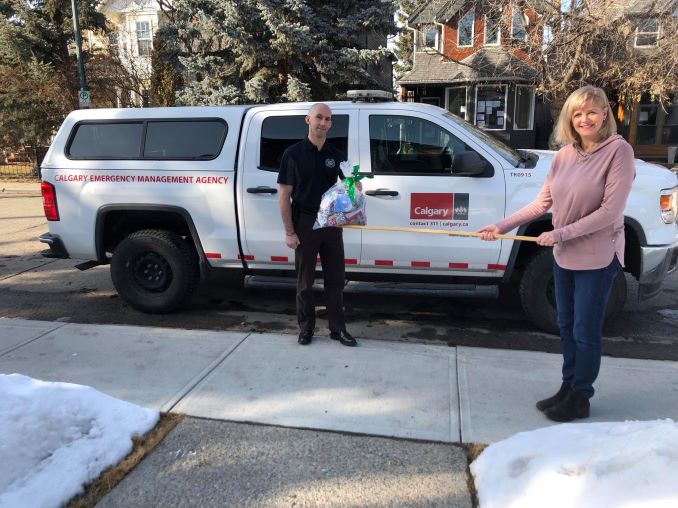 What more needs to be done?
We need to scale our output to meet the growing list of requests in our queue. We have found ways to optimize our process and need to keep the supply of fabric and materials coming, as well as recruiting as many members as possible to our sewing team.
How can The Guardian readers help?
Material Donations: Our greatest need right now is donations of 100% cotton woven, light to medium weight fabric and 20 gauge galvanized wire. We also welcome sewing notions such as white or grey thread, universal sewing machine needles and rotary cutters and blades.
Alternatively: Fishman's Personal Care Cleaners has partnered with us and is accepting new or gently used 100% cotton sheets, 100% cotton material and newer t-shirts to be cut into the ties we use for our masks. They are washing donated items and providing delivery services of supplies to our sewists across Calgary
Financial support: Dress for Success Calgary has partnered with us to accept financial donations on our behalf which will be used to purchase supplies to create additional masks for our community. They offer an online donation platform and instant tax receipts.
Additionally, we need folks with basic sewing skill and can follow a pattern, we need folks to cut and bend nose wire to help masks fit better, we need folks to help cut t shirts, and volunteer drivers to help move stuff around.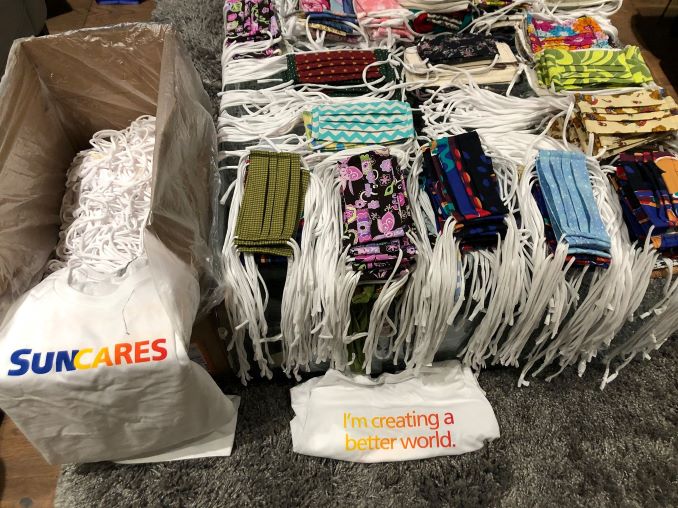 Do you have any events coming up?
We do not have any events as we are following the guidelines on social distancing!
We do have an online fundraiser ongoing here for anyone who wants to participate and help us put on a mask on every face that needs one.
Where can we follow you?
Partnered with Fishman's Personal Care Cleaners
PAY IT FORWARD: What is an awesome local charity that you love?
We love Dress for Success and the Alberta Children's Hospital Foundation