Hi there, my name is Luna, and I'm a super loveable girl looking for my purrfect home! My foster parents described me as being inquisitive, playful, and very loving. If you're looking for a kitty who will gladly snuggle with you and sit on your lap, then I'm your gal! The ideal home for me is one that is calm and quiet, and I'd also love if my future family had previous cat experience and is comfortable reading my body language and understanding when I need some space and time to myself! I am currently on a medication called Atopica to help manage my allergies. I have also been diagnosed with something called FLUTD/FIC, which can mean I can sometimes have a tough time urinating (don't worry though, I'm great at using my litterbox and my kidneys work great). Due to these things, I've been started on a special urinary/hypoallergenic diet to help. My medication and special diet may need to be continued in the future to keep me happy and healthy. The team here at CHS recommends that my future family follows up with their regular veterinarian to discuss managing my unique needs in the long term. Well, that's what you need to know about me – so get here and adopt me now! A cute face like this won't last long!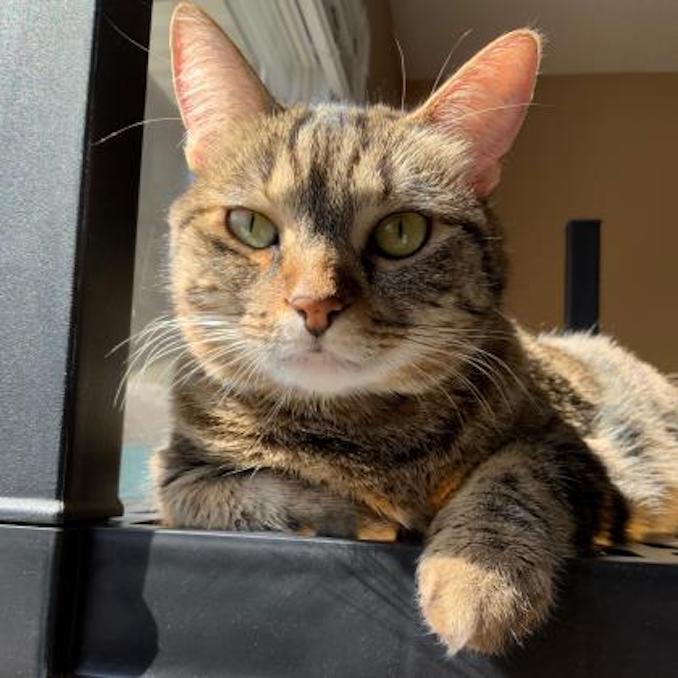 Luna
Age: 3 years 8 months 12 days
Gender: Female
Size: Medium
Colour: Brown/Black
Spayed/Neutered: Yes
In response to COVID-19, Calgary Humane Society is closed to the public. We are currently processing adoptions and animal intakes by appointment only. For more information about our modified adoption process, please click here.
In order to ensure a smooth and successful adoption, please remember to check all the basic requirements for adopting before coming in to the shelter.
About this column:
Each week we feature animals available for adoption from local shelters in the Calgary area with the hopes that our readers will assist in finding good homes for them. If you, or someone you know, has the resources to take care of one of these animals, please do get in touch with the appropriate shelter via the links provided.