The Calgary Food Bank supports people and their families by helping provide them with one of the basic needs for survival, food. We recently talked with the charity who told us how they started out, what their mission statement is, and how they are meeting their goals.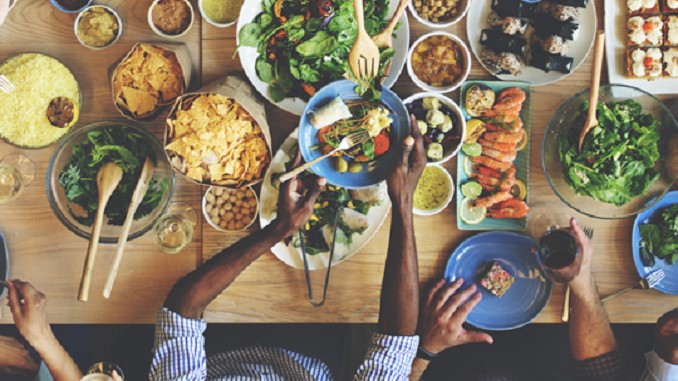 Describe your charity/non-profit in a few sentences.
Over the years, The Calgary Food Bank has grown from a small not-for-profit into a million dollar charitable organization in a 60,000 square foot building with 9,000 volunteers. It all started in 1982 when different religious leaders in the community were already collecting food and giving to those in need. They decided to join forces to make the most impact within their community and the Calgary Food Bank was born. We are the most accessible Food Bank in Calgary serving families, individuals and over 200 organizations.
What problem does it aim to solve?
We relieve food insecurity and provide support for clients who are experiencing emergency situations. We alleviate the stress of wondering where the next meal is coming from. Our mission statement is "Together, we fight hunger and its root causes because no one should go hungry."
What was it like in the beginning?
The Calgary Food Bank was started in 1982 by four volunteers who had visited a food bank in Arizona and went on to form the Calgary Inter-Faith Food Bank Society in the basement of the First Lutheran Church.
The Food Bank grew and began to partner with manufacturers, transportation companies and distributors to redirect usable but unwanted food. This food may be turned down by retailers for many reasons such as outdated packaging, unsold product due to consumer shortfalls as well as items past their best before dates but still fit for consumption.
How much has changed since?
In 2007, the Calgary Food Bank formed a food Advisory Committee consisting of industry senior management and owners. An infrastructure was created to redirect products that cannot be sold but are still viable to provide a safe supply of nutritious food for clients and charities. By 2013, 82% of the food collected came from food industry partnerships.
What more needs to be done?
The Calgary Food Bank has not seen a reduction in demand for over five years. It is not the same people repeatedly calling and needing help either. The need for food continues to come from individuals and families facing an emergency that resulted from crisis. A couple of emergency food hampers and a strong connection with a partner that provides programming to address root causes can significantly reduce the crisis and prevent it from becoming a long term event. This collective action ensures solid recovery and lifelong resiliency.
In the coming year we anticipate little change in the challenges of a volatile economy. The impact of the past five years will continue to ripple for generations. Its impact on our community cannot be understated, nor can the role of food security in transitioning to stability and resiliency.
We continue to provide emergency support while addressing the underlying conditions and public policies that impact the restoration of our city. This is not to say the Calgary Food Bank will never close. We will close when public policies and decisions ensure emergency support while eliminating the conditions that lead to chronic food support needs.
Do you have any events coming up?
More detailed information on all of our annual events can be found on our website.
Spring and Summer:
Friends Helping Friends, Bare Bottoms Diaper Driver, Empty Bowl Benefit, Put the Boots to Hunger.
Fall & Winter:
Canstruction, City-Wide Food Drive, Mayor's Food Drive, CBC Calgary Food Bank Drive
Where can we follow you?
We can be followed on Facebook, Twitter, Instagram, LinkedIn and YouTube.
We can also be contacted at info@calgaryfoodbank.com