I know Jackie Huskisson through our work together at the Alberta Printmakers Society, where she volunteers as our Gallery Director and Board Member. I follow her work with a keen interest in how she transforms the act of drawing into a felt experience. Through her work, drawing and writing intersect to begin a creative process which makes itself evident through her works with comics, printmaking, installation, and digital media. Jackie delves into the emotional landscape of daily life, where insecurities and vulnerabilities are laid bare. Through her work, questions are posed to provoke a visceral response from us – verses answers.
Jackie holds a B.F.A. from the Alberta College of Art and Design and a M.F.A. from the Belfast School of Art. As a multidisciplinary artist, she has continued to explore and develop her work through residencies in Winnipeg, Manitoba and Hameenkryo, Finland. Currently, she is the resident at the Calgary Allied Arts Foundation where she is working with projection mapping and installation. A prolific maker, she is currently showing work entitled "URRGH" "ARRGH" "UUUMMM" in the Small Space Gallery in Calgary and has recently shown work in Main Space Gallery at the Alberta Printmakers (Calgary), Poolside Gallery (VideoPool, Winnipeg). She has shown in a variety of group exhibitions and projects, both local and international. Her studio is located in the shared space of Burnt Toast (Calgary).
Bio by Kate Baillies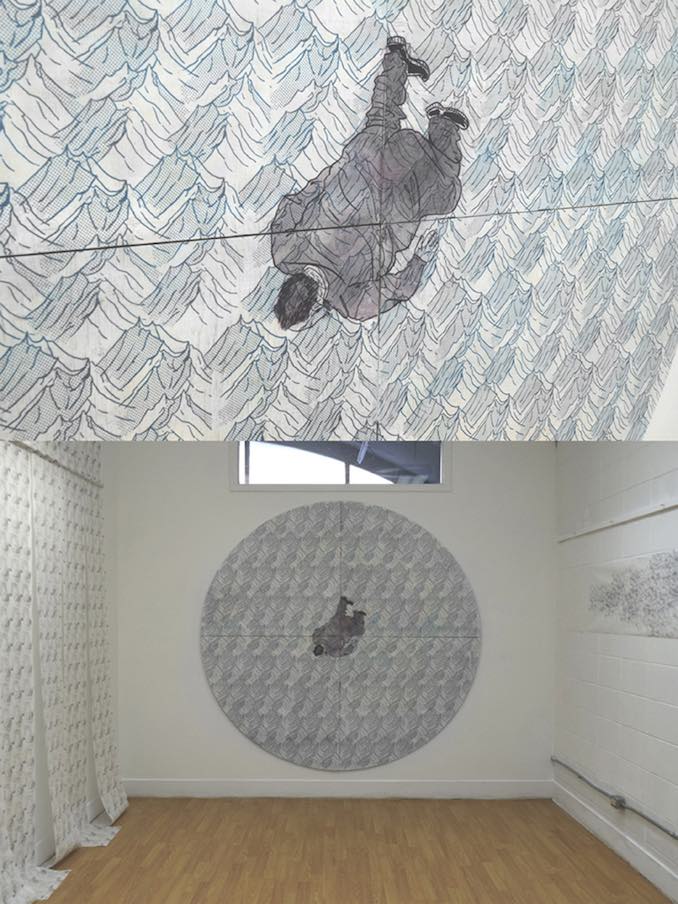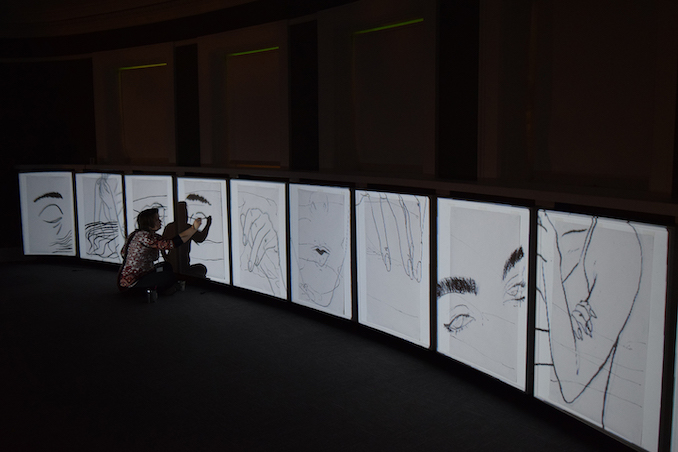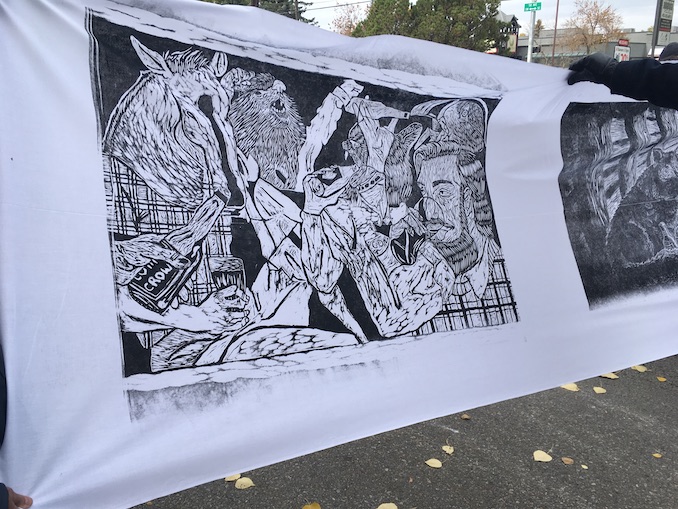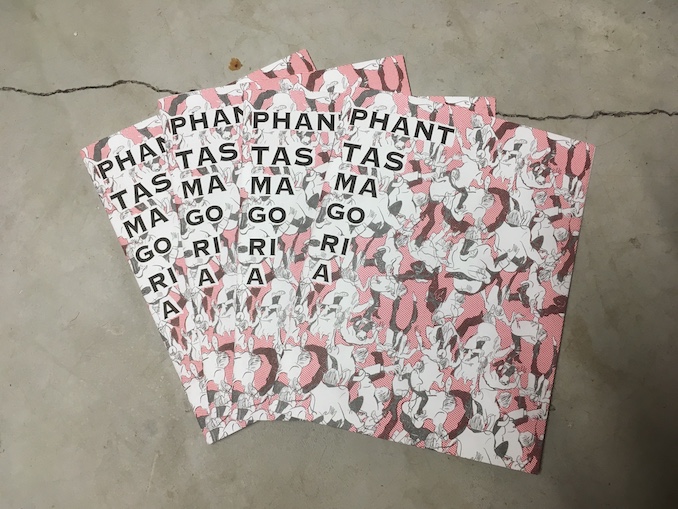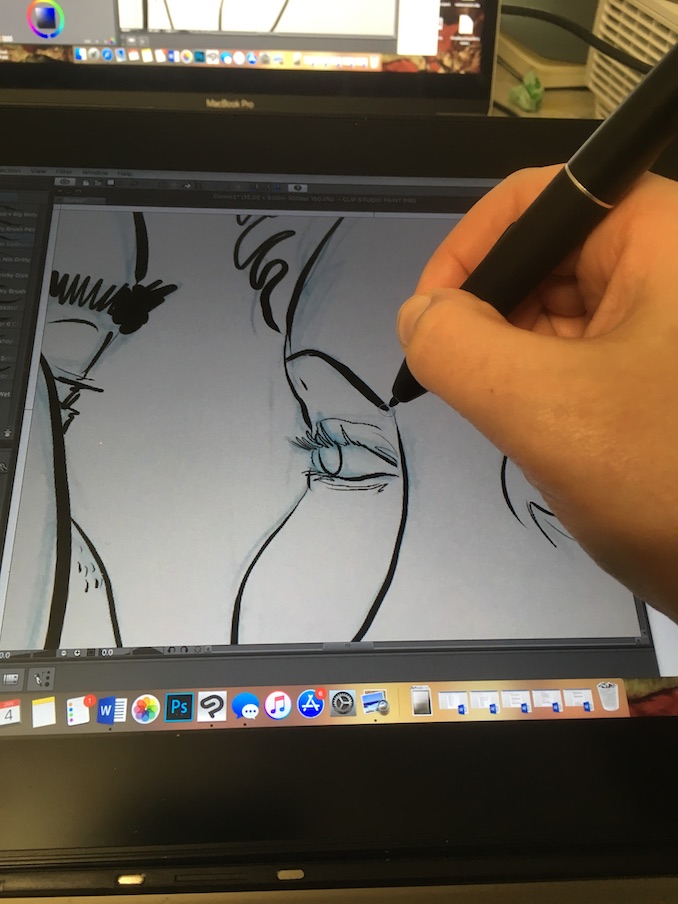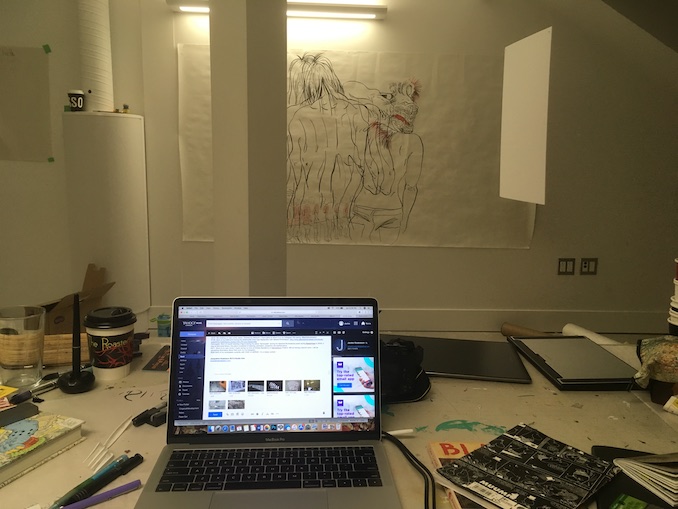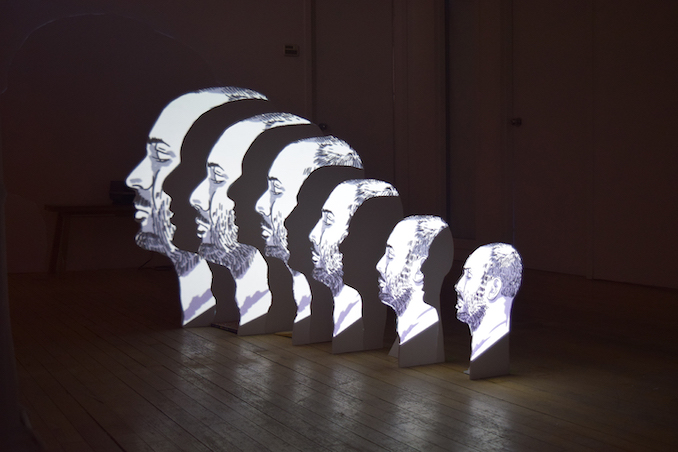 What 'hood are you in?
I currently live in Bearspaw with my cat Turtle, but my studio is located with Burnt Toast Studio's off of Edmonton Trail and 36 Ave.
What do you do?
I'm a practicing fine artist. A lot of my artwork consists of the exploration of the self and its place in the universe, medium wise my art consists of comics, installations, drawings, printmaking, animations, and more. My B.F.A was from ACAD where I focused in Printmaking and my M.F.A focused on studio art is from the Belfast School of Art. I work full-time as an artist, doing various projects, mostly been aiming for exhibitions in gallery run centres, this year Im focusing on trying to get a comic published. I've been lucky enough in the last few years to do a lot of residencies and projects such as the Arteles Comic blast Residency in Finland and the Scott Leroux media Arts Exploration residency in Winnipeg (VideoPool). I have some cool opportunities coming up as well.
On the side of my art practice, I do occasionally do some freelance illustration and print services such as silkscreening t-shirts and posters. As well Im currently the Contract Administrator for Elephant Artist Relief and volunteer as the Chair of Gallery at Alberta Printmakers.
What are you currently working on?
Right now till the end of January Im the Calgary Allied Arts Foundation Resident at cSPACE. Im experimenting with media and drawing while Im there.
Where can we find your work?
my instagram is @jackiehuskisson, where I upload the most but also my website Jacqueline Huskisson