The load-bearing portion (also known as the deck) of a suspension bridge is hung below cables that are attached to vertical towers. Simple suspension bridges lack the vertical towers and instead are anchored to the ground at either end of the bridge, or the ends of the bridge itself. These simple bridges have been used in mountainous terrain around the world for years and year.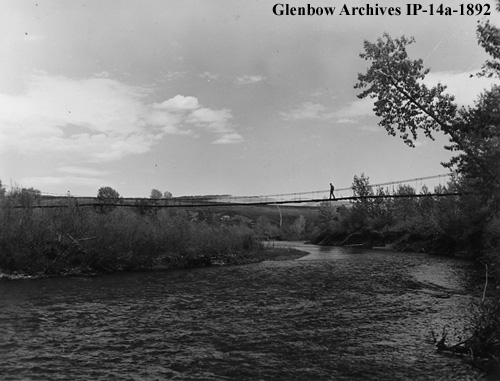 Suspension bridges also have a knack of being rather photogenic, or maybe that's because many are located in picturesque locations. Here we have a small collection of some historical suspension bridges from different areas of the province. Unfortunately, some of these bridges no longer exist, while other are still in use today. We hope you enjoy the following photographs and stay tuned for historical photo posts.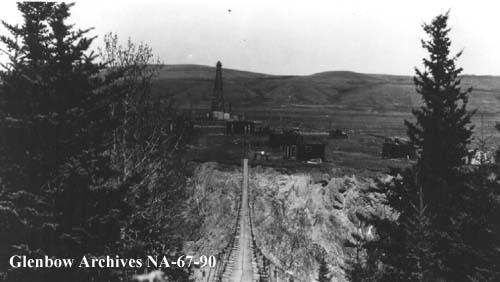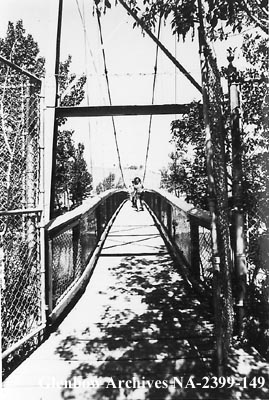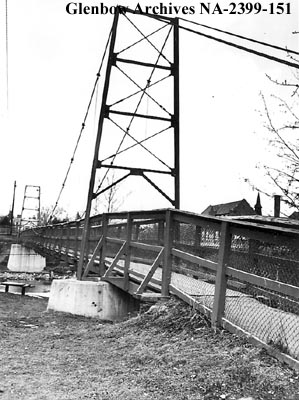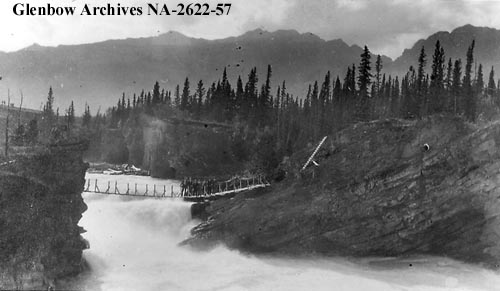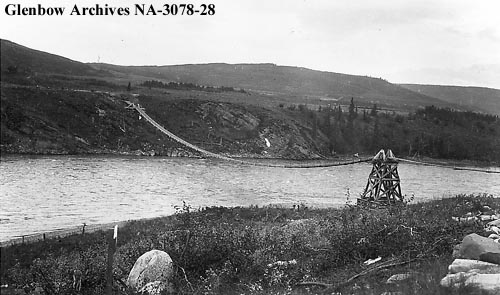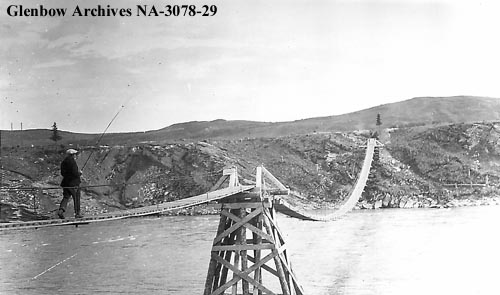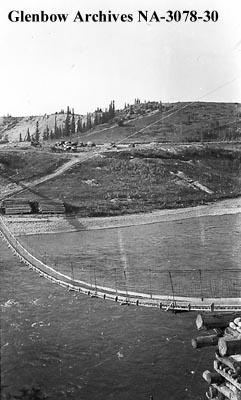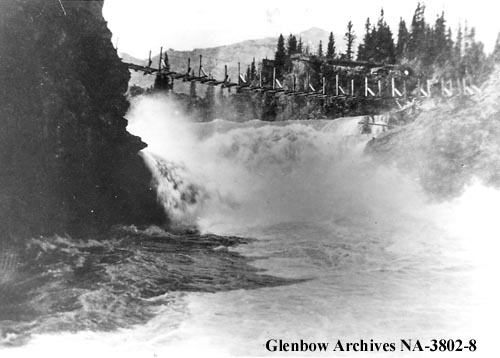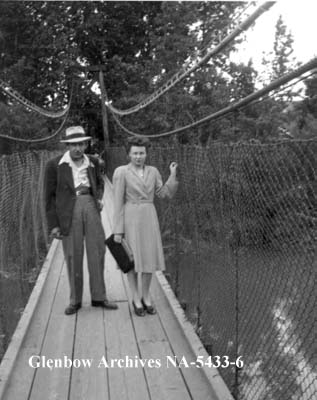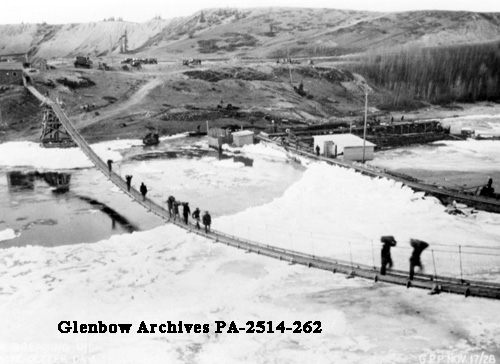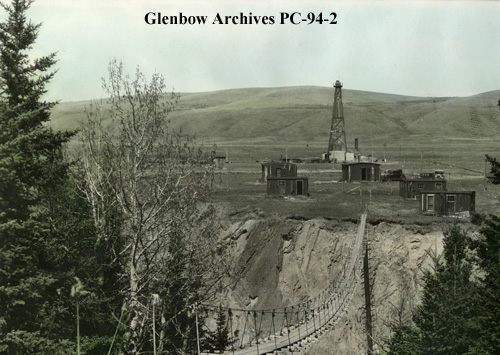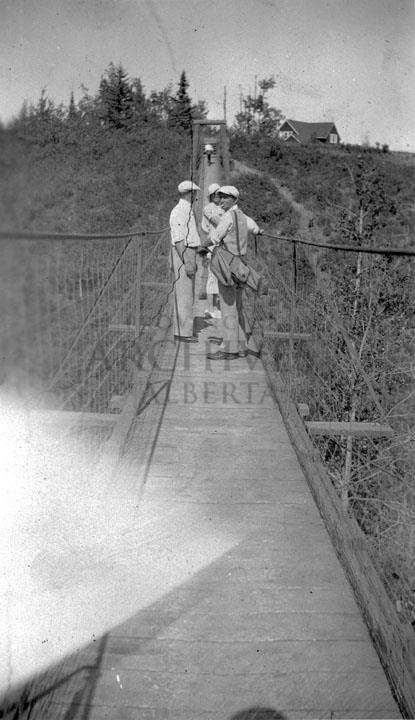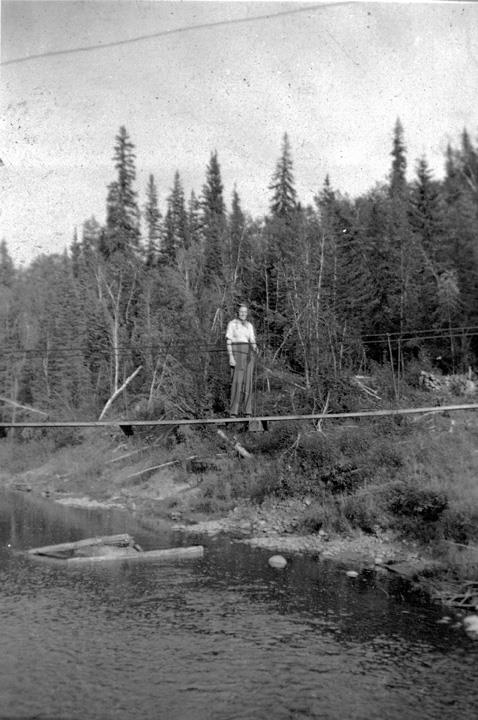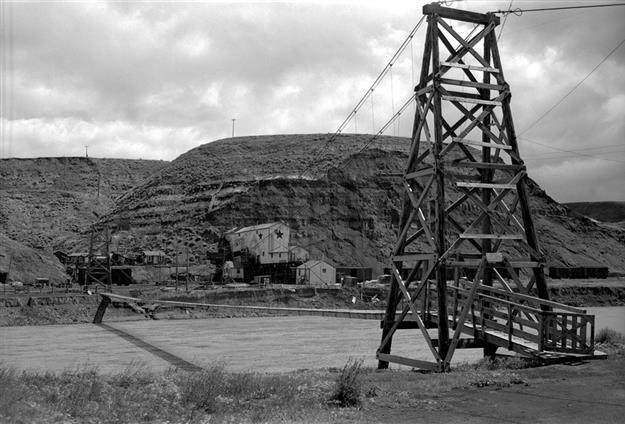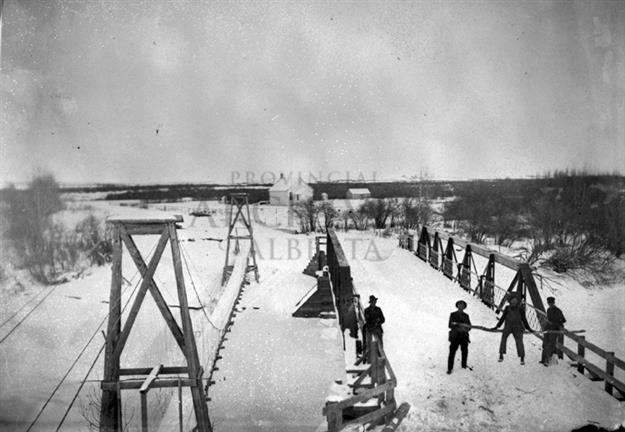 The photos above were collected from the Glenbow Archives and the Provincial Archives of Alberta. If you're interested, additional information can be found for each photograph on the Glenbow website by searching the identification number that is printed on the photo. There is also the option to purchase a high resolution copy. If you search the object number that can be found in the photo captions, you will find additional information about the photographs on the Provincial Archives website. Stay tuned for additional posts featuring historical photos from across Alberta. We'd love to know what you think in the comment section below.