A Canadian singer/songwriter with international vision, K BESD favours moody, bassy sounds influenced by R&B and rock. Catchy melodies and infectious hooks create a connection for an ever growing fan base.
May 2020 saw the release of artist K BESD's debut single, L.I.Y.E. (Lights in Your Eyes), a creative work inspired by the challenges of dealing with addiction. Her second release pays homage to 1978's "Tough Times", a song by iconic Canadian rock band Goddo. Tough Times (2020) was executive produced by Greg Godovitz, and co-produced by Trey Mills and legendary producer/engineer Eddie Kramer (The Beatles, the Rolling Stones, David Bowie, Jimi Hendrix). Her third single THE NIGHT, a sultry shisha lounge inspired track, pays respect to her paternal Moroccan heritage.
K BESD past credits include Greg Godovitz/aMuse Me "Sex in Blue Jeans", a brilliant production by Loverboy's Paul Dean and Jay Fletch's/Light Years Away "Pillow Talk".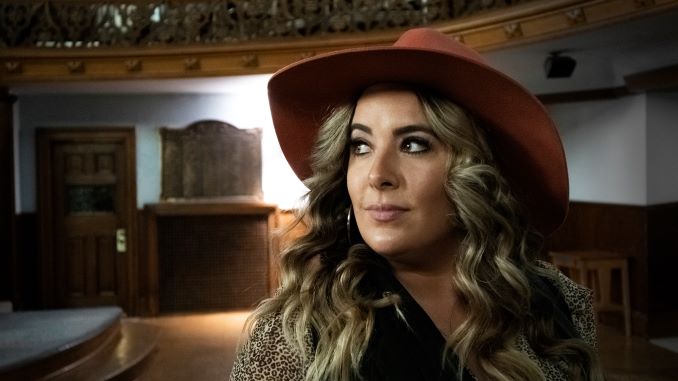 Name: Kelly Abesdris / K BESD
Genre: Pop
Founded: 2019
# of Albums: Upcoming Spring/Summer 2021
Latest Release: Upcoming Spring/Summer 2021
Latest Single: THE NIGHT
Latest Video:
Favourite Local Restaurant:
OEB, Via Cibo
Favourite band as a teenager:
Christina Aguilera, Linkin Park
Favourite band now:
Banks, GASHI, Post Malone
Guilty Pleasure Song:
Men Without Hats – Safety Dance
Live Show Ritual:
Meditate
Favourite local artist:
There are SO MANY…NovKane, Justine Tyrell, Angie C, Jackie Art, Lyrique, Kristina Nichol, I could go on…
Nose Hill or Fish Creek??
Nose Hill
EP or LP?
EP
Early bird or night owl?
Both! If only we didn't require sleep…
Road or studio?
Studio but I have yet to experience the road, c'monnnn 2021?!
Where can we follow you?
Instagram, Facebook, Twitter, Soundcloud, YouTube
Any shows or albums coming up?
An EP Spring/Summer 2021