With bison numbers rapidly dwindling on North America's Great Plains, the Canadian Government opted to create preserves where, it was hoped, extinction of the species could be prevented. One of these preserves, created in 1907, was known as Buffalo National Park and was located immediately south of Wainwright, Alberta.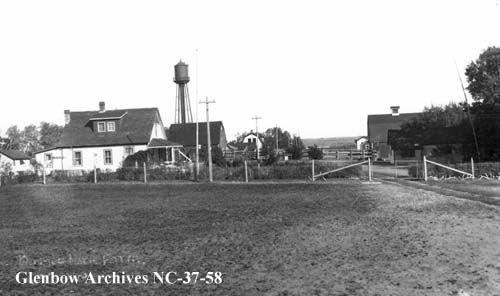 The government purchased bison from the Pablo-Allard herd in Montana and had them shipped by train north into Alberta. Buffalo National Park was approximately 520-square-kilometres in size and needed to be fully fenced, so the bison were sent to Elk Island National Park to await completion of the fence. In all, about 400 head were shipped to Elk Island that first year. Two years later, in 1909, the fence was complete and the bison that were residing in Elk Island were rounded up and transported to their new home. Despite the best efforts of the wranglers, there were a few bison who stubbornly refused to be relocated. It is estimated that between 50 and 70 bison remained in Elk Island and these strays would become the nucleus of the herd that still exists there to this day. Edward Ellis, who was the caretaker of the bison paddock in Banff, was appointed to this new park near Wainwright and was later confirmed as the park's first superintendent, a position he held for three years.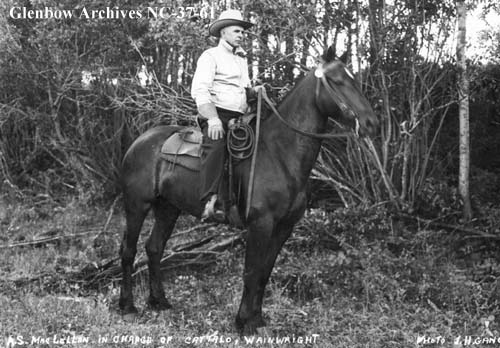 By the summer of 1912, just over 700 bison had been transferred from Montana to Alberta. The science behind wildlife management was still in its infancy at this time and the park suffered from its successful breeding campaign. The carrying capacity of land that size was estimated at 5,000, but by 1925 an astonishing 10,000 bison were trying to survive on overgrazed and overcrowded pastures. This despite the fact that nearly 2,000 head were being culled annually and many more were being shipped around the world, including some 6,000-7,000 head that were transferred to Wood Buffalo National Park in northern Alberta. Buffalo Park's herd was both starving and suffering from disease, so the round-ups continued even in the face of public outcry.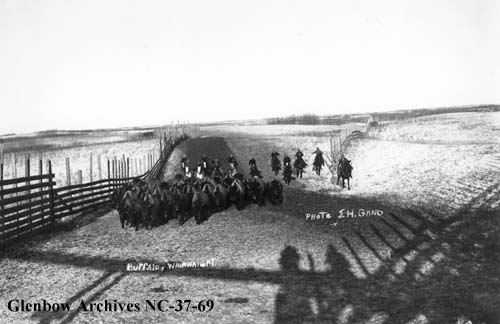 In 1939, the land was turned over to the Department of Defence, which would eventually become Canadian Forces Base Wainwright, and the remaining animals were relocated to other parks. In 1980, as part of Alberta's 75th Anniversary celebration, four Great Plains bison (two bulls and two cows) returned to Wainwright as a small memorial herd. Today, the herd has grown to about 20 animals and they reside in the Bud Cotton Buffalo Paddock, named in honour of one of the park's longest-serving  Wardens.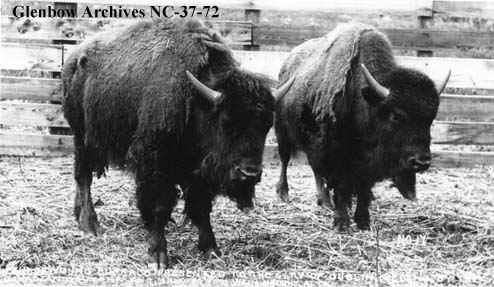 For additional stories about bison, please refer to these previous posts, Historic Homecoming: Bison Return to Banff and Legend of the White Bison.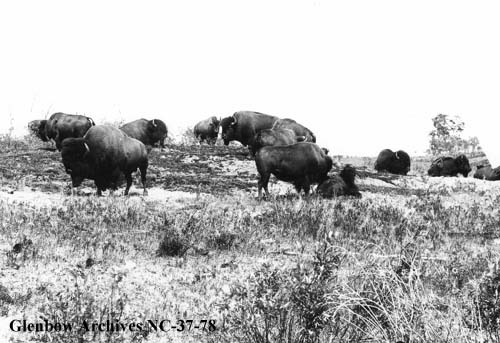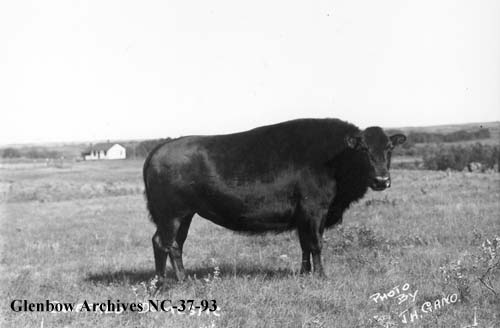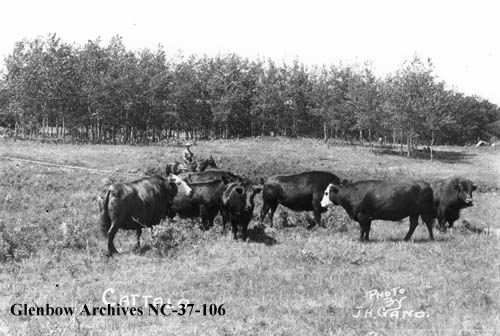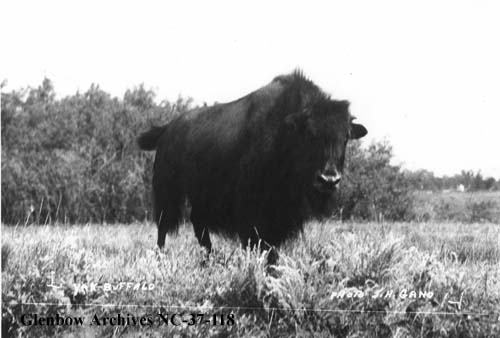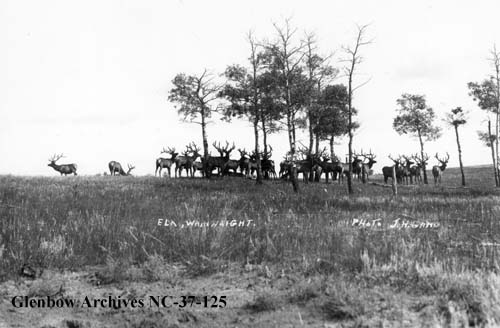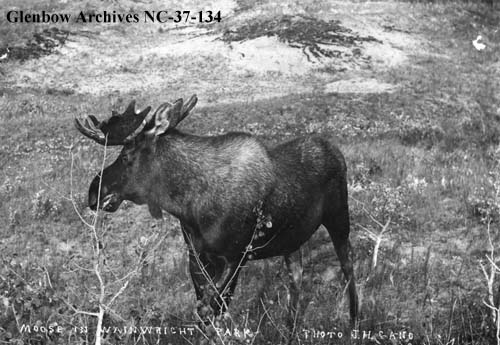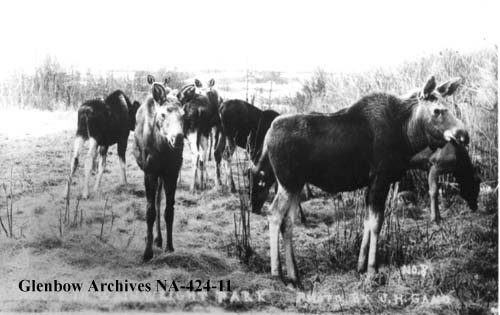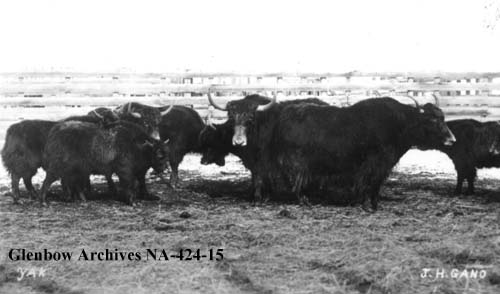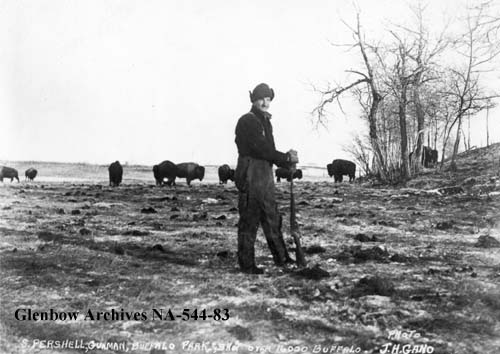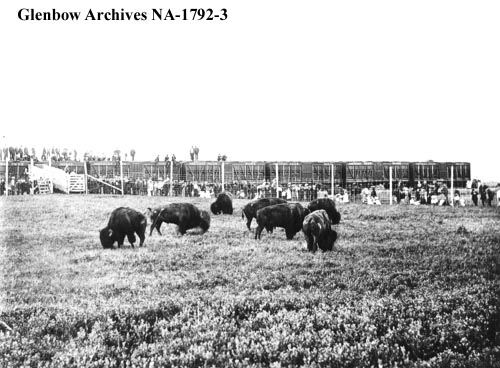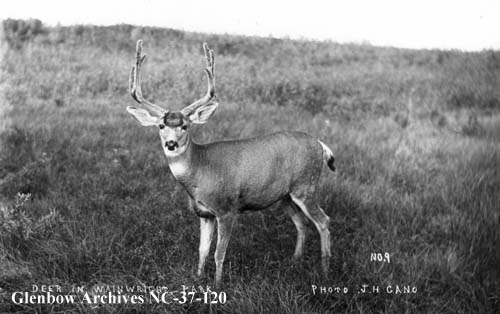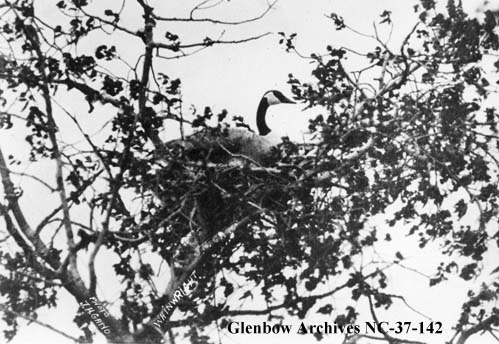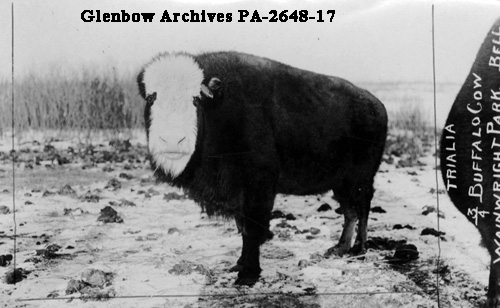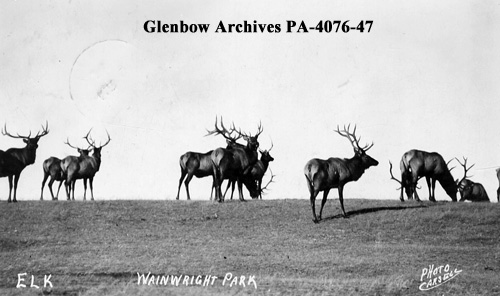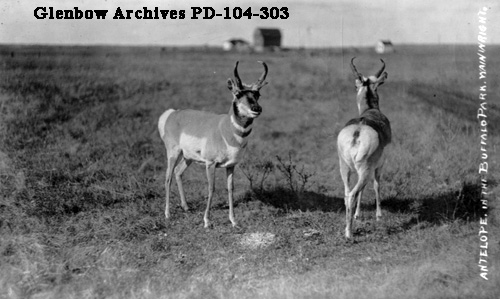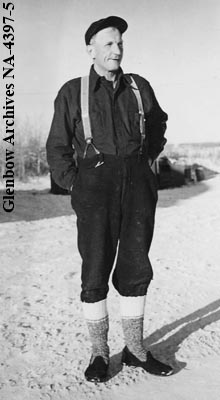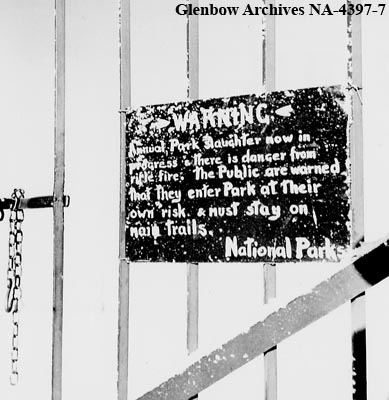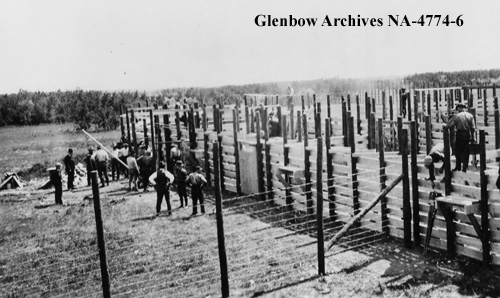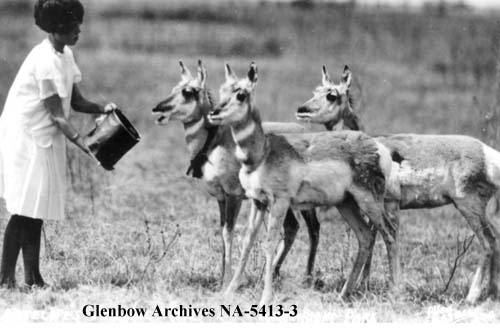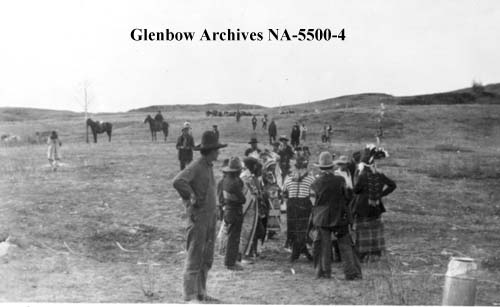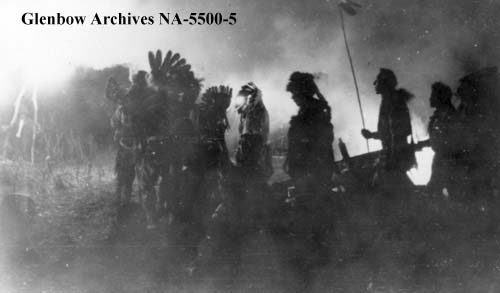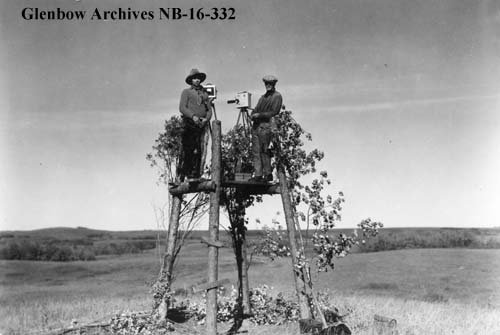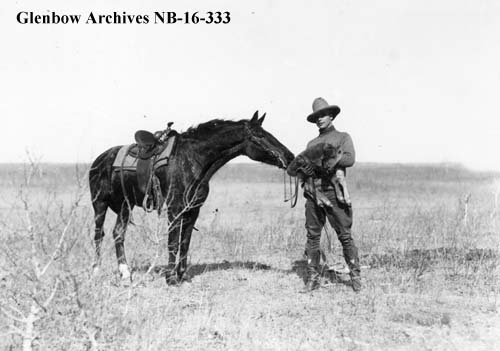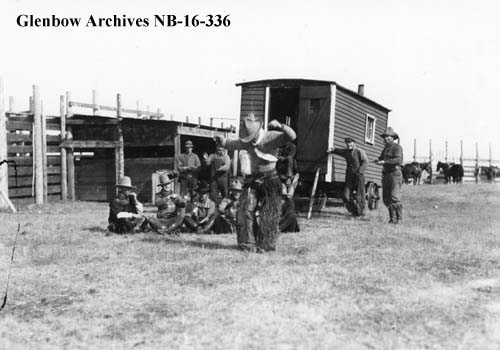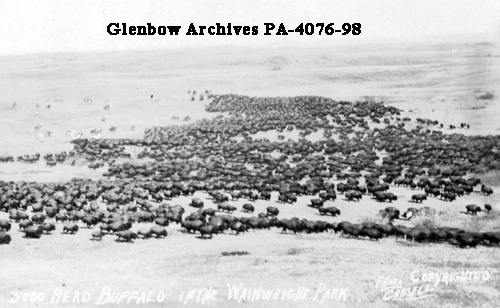 The photos above were collected from the Glenbow Archives. If you're interested, additional information can be found for each photograph on the Glenbow website by searching the identification number that is printed on the photo. There is also the option to purchase a high resolution copy. Stay tuned for additional posts featuring historical photos from across Alberta. We'd love to know what you think in the comment section below.