Our featured business this week is Good Threads, an online shop selling locally and ethically made clothing and accessories.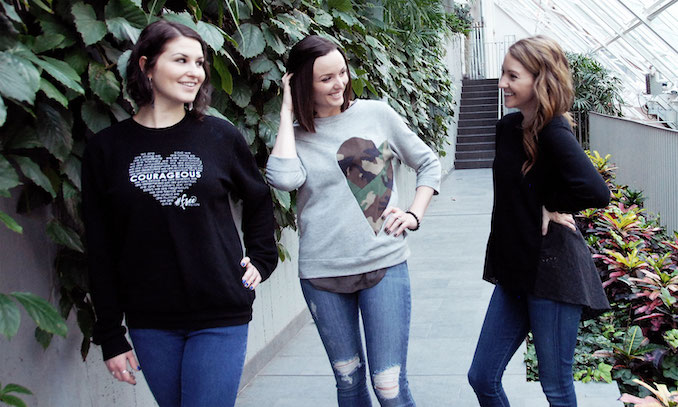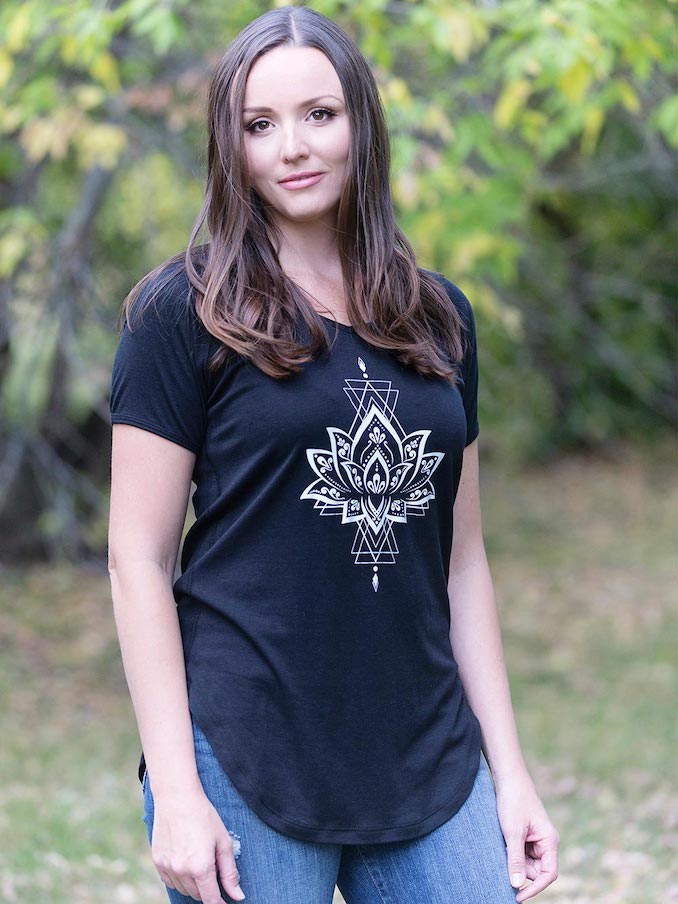 What is your business called and what does it do?
Good Threads is an online shop based out of Calgary Alberta, featuring a collection of locally and ethically created apparel and accessories for the mindful Canadian. We provide Canadian consumers with more sustainable fashion options, working together to solve the numerous issues that the fast fashion industry is creating.
What made you want to do this work?
As I started my journey to becoming more mindful of what I purchase, I became aware of the fashion industry's negative impacts on our planet. I was shocked at just how much harm the fashion industry creates, and was inspired to become more mindful of my purchases. I realized that the sustainable fashion industry is growing as consumers are becoming more aware, and looking for more ethical choices. I realized there was a growing need for sustainable retailers to help Canadians on that journey.
Good Threads was born out of the growing need for ethically made clothing in Canada, and my passion to help them consumers on their journey to living more mindfully.
What problem does this solve?
The fast fashion industry is riddled with major issues such as land, ocean, air and waterway pollution (currently being the second biggest polluting industry next to big oil), landfill waste, unfair worker treatment and sweatshops, animal rights violations, and destruction of our ecosystems due to deforestation, and pollution.
Good Threads aims to solve these issues by providing buyers with a range of brands that are creating their garments sustainably. We screen all of our brands to ensure they meet our ethical and sustainable standards so that they can trust that their purchases are making a difference.
Good Threads encompasses all of the good within the fashion industry in Canada. Everything we carry is made locally with good in mind, including quality craftsmanship, respect for our ecosystems, people, and animals. We believe in the power of good, and the stories behind our products that inspire us to embrace the good within ourselves so that we can leave a lighter footprint on our planet.
Our mission is to empower Canadians to choose consciously and ignite a radical shift in our country's fashion industry. We inspire change, empower through education, and serve Canadian women with locally made fashion that is stylish and good for the planet.
Who are your clientele/demographics?
Our target demographic are Canadian women who are just starting their sustainable fashion journey, or are looking for ways that they can leave a lighter footprint on our planet. We currently offer options for women, but look forward to expanding into men's and children's wear in the future.
How does your business make money? How does it work?
We are an online/e-commerce based business model. All sales go directly through our website at https://goodthreads.ca/. You can also find us at local markets around the city.
Where in Calgary can we find your profession?
You can find us online at https://goodthreads.ca and also at local markets. The last market we attended was Plastic Free YYC's very first Zero Waste Festival. In the future, we hope to do pop up shops and bigger markets as well.
What is the best question a prospective customer could ask a member of your profession when comparing services?
"How do I know that what I am purchasing is really sustainable?" Simply put, ASK! If a retailer or brand isn't willing to answer any and all of your questions regarding how and where something was made, or if they don't have it mentioned on their website, walk away! Anyone truly working towards sustainability in their business will happily give out these details.
What is the best part about what you do? What is the worst part?
The best part of what I do is knowing that the products I carry are making a positive impact, and we are supporting sustainable fashion labels that are doing good. Being part of a positive community of consumers and brands who sincerely care about positive change inspires me every day.
The worst part of what I do is knowing how much the fast fashion industry is creating enormous harm every day. I try to channel that into positive energy, and motivation to keep doing what I am doing.
What is your favourite joke about your own profession?
"I'm too broke/cheap to be sustainable!" The BIGGEST misconception about switching to sustainable fashion is the cost! Yes, high-quality sustainable garments are going to cost more than buying fast fashion, but when you spend more money on something that will last 10 times as long, in the long run it's much less expensive. There are other ways to be sustainable such as shopping second hand, vintage, or holding a clothing swap! (Seriously, if you've never been to a clothing swap I HIGHLY recommend).
PAY IT FORWARD: What is another Calgary business that you love?
Canary Goods! Another sustainable local business doing good, and one of the founders is my cousin. You could say it runs in the family! Canary Goods is a new local re-fillery located right in Calgary. You can find them at 1225A Kensington Road Calgary, AB, or online at https://www.canarygoods.ca/