The Great Outdoors Comedy Festival is returning to Alberta! After debuting in Edmonton last year, this year the festival will be happening in Calgary at Prince's Island Park from June 24th to the 26th, and in Edmonton at the Exhibition Lands from August 12th to 14th.
This festival features big name comedians such as David Spade, Whitney Cummings, Amy Schumer, and Bill Burr, but several local Calgary comedians will also be taking the stage.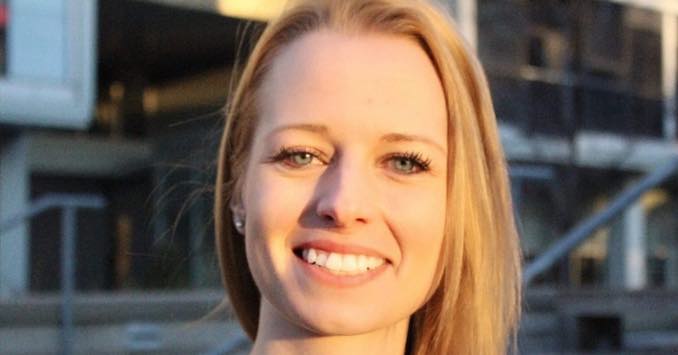 Katie Westman, originally from Okotoks, started comedy about 8 years ago in Calgary. "My friends threatened to heckle me when they found out I was performing my first set at Comedy Monday Night at Broken City (still the best show in Canada). So I set up a secret first set they didn't know about at different show to see how bad it might go in front of strangers" Westman recalls. "Zac Galifinakis showed up randomly to Comedy Monday Night to do a set that night, so ever since then my friends think every show I do must have a lineup of sweet hilarious celebrity movie stars." While this hasn't always been true in the past, it will be true again this Friday, as Westman will be sharing the stage with David Spade and Whitney Cummings.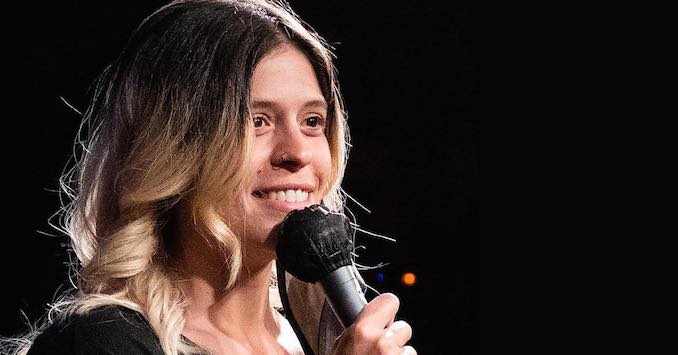 The June 25th show, featuring Chris Redd and SNL's Melissa Villasenor, will be hosted by Calgary comedian Tarah Buchanan. Buchanan started doing stand up in Toronto in 2014 and then started producing her own shows when she moved to Banff in 2017. Buchanan currently lives in Calgary where she hosts Fishbowl Comedy every Wednesday at Koi, and this summer also has her hitting the road on an East Kootenay tour. Buchanan credits the "Western culture of hospitality [that] emanates through this entire community" for her meteoric rise in the Calgary comedy scene.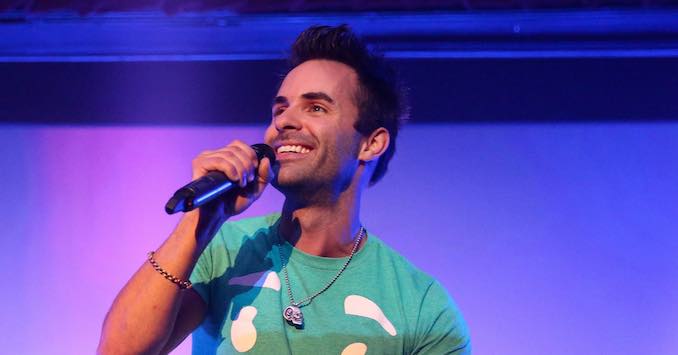 Local favourite Dale Ward will be hosting in Edmonton on August 14th, for a lineup that includes Tom Segura. Ward has been doing comedy for about 6 years and is a regular host and headliner at The Comedy Cave. You can also catch him at the Calgary Yuk Yuks, where he runs the weekly 'Amateur Night' show. While the 5000 seat capacity of the Great Outdoors shows is more than he's used to, it's not his first time opening for a big act. "When I was opening for TJ Miller at the Laugh Shop in Calgary, a lady kept sneaking back into the show after being kicked out for being super drunk and rowdy. The last time she snuck in she said 'Someone puked on me'. I still wonder who would've done such a thing…"
Tickets for the shows range from $49-$199 per person and are only available online. General Admission tickets grant first come, first served grass seating while reserved tables are available for 2, 4 or 6 people. The event is being produced by Trixstar live, which will be donating proceeds from ticket sales to local charities.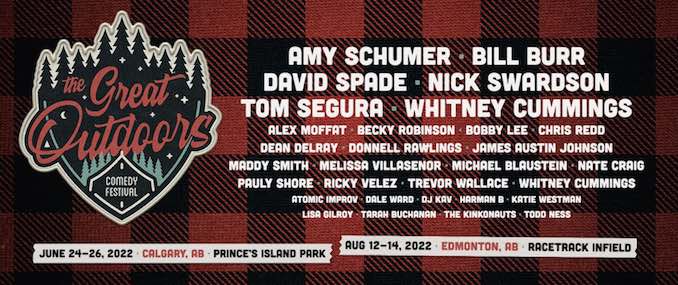 $2 from every ticket sold in Calgary will be donated to The Kinkonauts Scholarship Program, which provides funding for individuals who belong to currently underrepresented communities to attend improv classes.
In Edmonton $2 from every ticket sold will be donated to Boyle Street Community Services, who has been working in the inner city of Edmonton since 1971 to serve, support, and empower people to take control of their lives and escape the cycle of poverty and homelessness.
For more information, or to purchase tickets, visit their website.