Described as a vehicle of "Melancholy and Rage" and born out of the emerging music scene of Alberta, Canada, 2017 YYC Awards Metal Recording of the Year winner Red Cain is a power/progressive metal project with European roots. With intricate songwriting, a heavy yet melodic feel reminiscent of progressive acts, and elements of Russian myth and Slavic paganism, Red Cain champion a fluid, dynamic, and unique musical style centered around telling dark, conceptual Faustian sagas and constructing those into an unforgettable live experience. Described by frontman Evgeniy Zayarny as wanting to bring back the "Devil's music" mysticism all too often missing in modern metal acts, Red Cain delivers flair, groove, and an intricate, lethal edge in their music. Listeners might well pick out elements reminiscent of such luminary acts as Kamelot, Symphony X, Tesseract, Amaranthe, Gojira whipped into a venomous new shape. The current incarnation of the band is all of these influences mixed with a lot of vodka and Eastern European melancholy, shaken and stirred.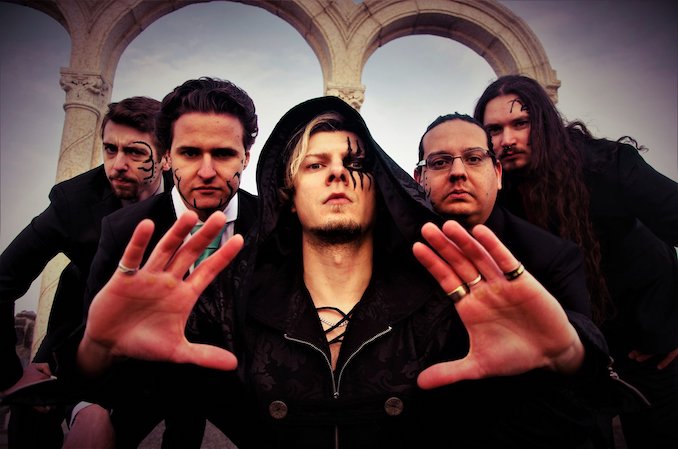 Red Cain's first full-length album "Kindred: Act I" was released March 2019 to excellent reviews internationally, reaching #1 on Canadian Earshot Loud charts and establishing the band as a force in the Canadian metal scene. A variety of festival appearances at Loud As Hell Metal Festival, Hyperspace Metal Festival, and Canada Wacken Competition have served to cement that status. Red Cain's music video for "ZERO" has to date garnered 4 international film festival awards, including the Music Video Award at the Accolade Global Film Competition (LA). The band aims to deliver its follow-up to "Kindred: Act I" in 2020.
Name:  Red Cain
Genre:   Prog/Power Metal
Founded:   2016
# of Albums:   2
Latest Release:  Kindred: Act I
Latest Single:  Wing of the Crow (feat. Kobra Paige)
Latest Video: ZERO
Favourite Local Restaurant:
The Living Room, Jameson's, Newcastle Pub
Favourite band as a teenager:
Aria, HIM, Charon, 69 Eyes, Dream Theater
Favourite band now:
Kamelot, Amaranthe, Lord of the Lost, Tesseract, Alter Bridge, Marilyn Manson, Opeth
Guilty Pleasure Song:
Boney M – Rasputin, Russian National Anthem, Champions League Theme
Live Show Ritual:  
Band Huddle, football-style
Favourite local artist:    
Osyron, Benevolent Like Quietus, Ravenous EH, Every Hour Kills, Kobra and the Lotus, Ka$hura
Nose Hill or Fish Creek??
FishCreek
EP or LP?
EP, but with 5-7 tracks
Early bird or night owl?
Night Owl by necessity
Road or studio?  
Both!
Where can we follow you?
facebook.com/redcainofficial, @RedCainArmy on Instagram/Twitter, redcain.bandcamp.com
Any shows or albums coming up?
In the studio working on our next LP (Kindred: Act II) due early 2020