Our Charitable Choices feature this week is Making Changes, an organization that offers programs aimed at empowering women of all ages, backgrounds and stages in life.  Making Changes helps put confidence back in their step, hope in their heart and a smile on their face. The positive life-changing results for their clients can be seen in offices, classrooms, stores and communities around the city of Calgary.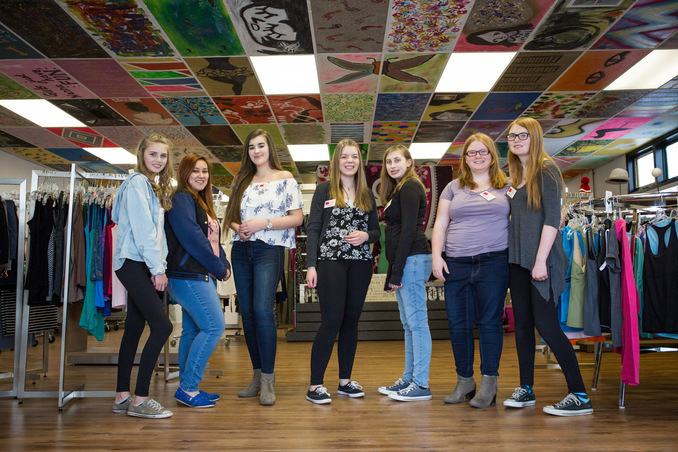 Describe your charity/non-profit in a few sentences.
Our programs are free and empower women and teen girls of all ages, backgrounds and stages in life. We provide resources, clothing/wardrobes, new skills and support to help you pursue your education, work, careers and to make meaningful contributions to your community. We're passionate about helping women and teen girls overcome challenges to open doors and create their own paths.
What problem does it aim to solve?
We know that immigrant and low income women struggle to have the right skills, knowledge and clothing to enter or re-enter the workplace. We work to solve the poverty that our clients struggle with by supporting them to gain employment or attend post secondary.
When did you start/join it?
I became the Executive Director in February 2019
What made you want to get involved?
The vision and the mission of the agency spoke to my passion – women helping women. I had referred clients there in the past and had knowledge of the programs and services.
What was the situation like when you started?
There are currently many who live in Calgary who are living in poverty. When immigrant women are seeking employment they often do not have the employment skills necessary to obtain employment and support their families.
Many women are having to return to work or seek employment but cannot afford the clothing to attend interviews – we provide this free of charge. There are many teen girls in Calgary who do not have appropriate clothing to attend school and this can lead to lack of confidence and feelings of not wanting to attend school.
How has it changed since?
These circumstances have always and will always affect members of our community but our programs offer vital services at no cost to our participants.
How can our readers help?
Readers can volunteer with us or they can donate gently used women's business attire or teen girl clothing and accessories. They can organize clothing drives for us within their workplaces. We are always happy to accept money donations and tax receipts will be issued.
Do you have any events coming up?
We offer ongoing volunteer events for groups. We have our annual Christmas Wrapping event at the CORE shopping Mall in Calgary. In April we organize our annual Wine Survivor fundraiser.
Where can we follow you?
https://www.makingchangesassociation.ca/
PAY IT FORWARD: What is an awesome local charity that you love?
Foothills Fetal Alcohol Society http://foothillsfas.com/about/