Our homegrown business this week, Dirt Road Designs YYC, creates handmade statement earrings that come in a variety of styles, sizes, and materials. Tienneke is originally from Saskatchewan but has lived and worked in Banff and Calgary for the past 18 years. She is a teacher by day and maker in her spare time. Tienneke loves being outdoors, and the pieces she creates are often inspired by nature, like her Lake Louise earrings. Currently, she lives in Calgary with her wonderful husband, two dogs, and three cats.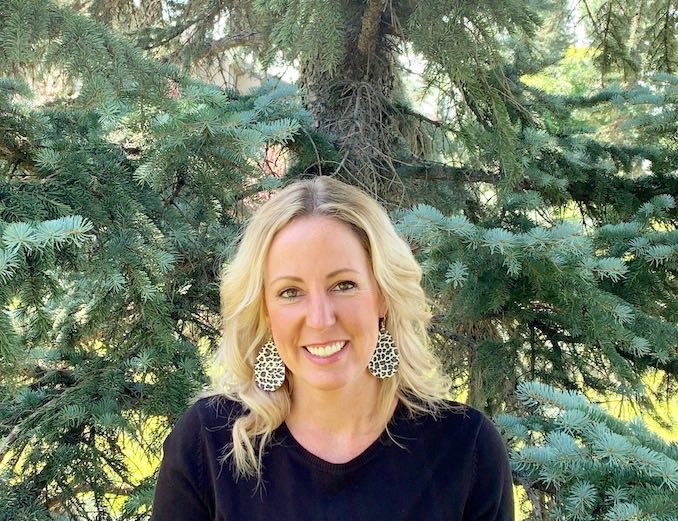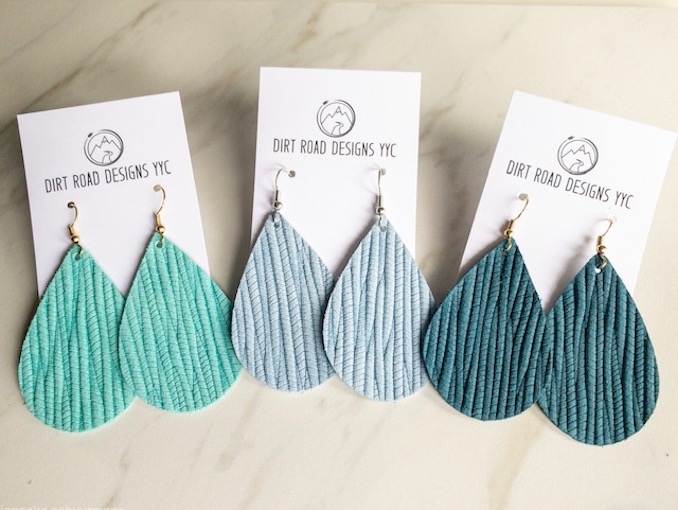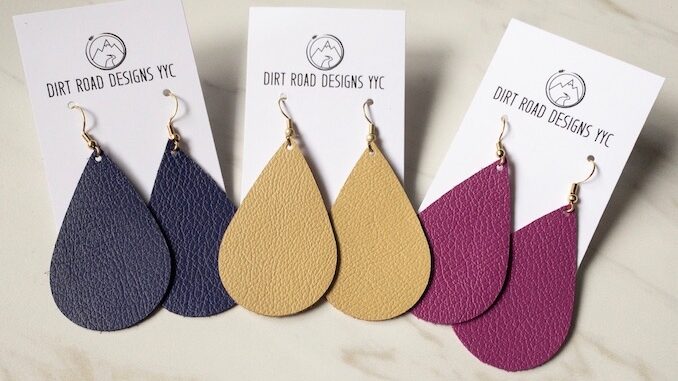 What is your business called and what does it do?
My business is Dirt Road Designs YYC. I create a variety of handmade, lightweight statement earrings that come in an assortment of sizes, styles, and materials.
What made you want to do this work?
I have always been interested in jewelry and accessories, but I have found that statement earrings are often heavy and will pull on your earlobes. I wanted to find statement earrings that were lightweight! I looked to find something that was made locally, but there was nothing. I saw this as an opportunity to create beautiful earrings for myself, and I got so many compliments and inquires that I decided to expand.
What problem does this solve?
I provide lightweight statement earrings that won't sag or hurt, I have found in the past that I've had to take out my heavy earrings halfway through my day! This is no longer a problem! I also believe in supporting local, what goes around comes around, so my materials are locally sourced here in Canada, it's important to keep money in the community and encourage entrepreneurship.
Who are your clientele/demographics?
My target demographic is pretty broad! Anybody who loves statement earrings! My products come in genuine leather or vegan cork, so there is something for everyone!!
How does your business make money? How does it work?
I sell my pieces in a number of retail outlets here in Calgary, Saskatchewan, and Ontario. I also sell through an online shop and at local markets.
Where in Calgary can we find your profession?
Dirt Road Designs YYC can be found at The Raven's Room, Kricket's in Mardaloop, The Curated Shop in The Core Shopping Centre, Ulla-la Boutique, Peacock Boutique, and Tigerstedt Popup Market. I'll be at the Etsy Calgary One-Stop Christmas Shop, and I also sell online.
What is the best question a prospective customer could ask a member of your profession when comparing services?
I think it's important to know where materials are coming from, it's great to support local artisans, but it's even better if the materials are local too.
What is the best part about what you do? What is the worst part?
I love that this work allows me to share something that I created, working with my hands and creating new styles is cathartic, I also have earrings for every outfit!! The worst part would be how time-consuming it is to take the photos, I enjoy the process, but it can take a long time.
What is your favourite joke about your own profession?
I heard one last week about makers, "How many makers does it take to change a lightbulb? Ten, one to change it and nine to tell her how good it looks!"
PAY IT FORWARD: What is another Calgary business that you love?
I love Allure Hair Studio in Mardaloop. It is a family run business, and the couple that runs it are the sweetest, most hard-working couple! Shadi and her husband do incredible work!