ASPSH (Alberta Society for the Promotion of Sexual Health) is a non-profit charitable organization incorporated in 1993.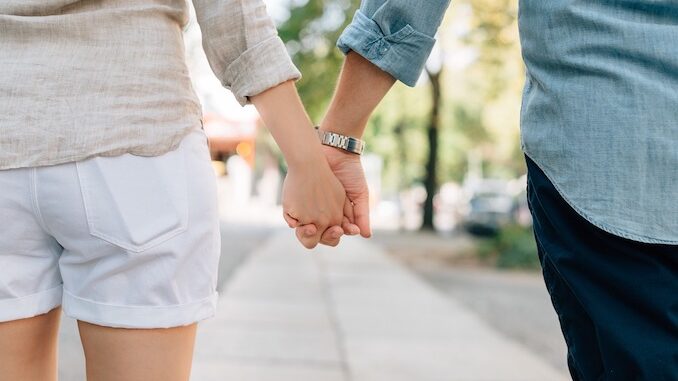 Describe your charity/non-profit in a few sentences.
ASPSH's mission is to "promote optimal sexual and reproductive health and wellness throughout the lifespan" through education, sharing of resources, advocacy and networking. ASPSH's first Western Canadian Sexual Health Conference was held in 1994 in Edmonton to provide sexual health professionals with access to up-to-date and fact-based information and an opportunity to network with other professionals.
In 2005 ASPSH introduced the first online workshop, Sexual Health and Social Marketing, and
since that time we have offered over 200 online workshops addressing a variety of sexual and reproductive health topics. The online workshops have reached sexual health professionals, teachers, health and social service professionals, parents and students from coast to coast to coast.
What problem does it aim to solve?
ASPSH introduced the first Western Canadian Sexual Health Conference in 1994 to address a
lack of opportunity for professionals working in sexual and reproductive health to access
up-to-date research-based further education programs and services.
The online workshops were introduced in 2005 in response to a needs assessment undertaken
in 2004 to determine gaps in services and information for individuals and organizations working in the area of sexual health. The needs assessment was distributed throughout the province to remote, rural and urban-based organizations. The needs assessment determined that 100% of the participating individuals (including those in urban areas) wanted increased access to sexual and reproductive health learning opportunities but barriers such as lack of time, lack of funding, travel and time away from work, prevented them from accessing any face-to-face workshops.
When did you start/join it?
ASPSH received a grant in 2004 to hire an Education Coordinator, their first paid position. I was hired as the Education Coordinator in November 2004. My first duty was to conduct the province-wide needs assessment to determine the gaps in sexual and reproductive health information and services.
What made you want to get involved?
My passion for sexual and reproductive health preceded my involvement with ASPSH. I was the
Executive Director of Planned Parenthood Alberta (PPA) for 15 years, from 1989 to 2004. I retired from my position at PPA, with regret, due to the ongoing stress of securing funding for sexual health programming from limited sources and no core government funding. However, my passion for sexual and reproductive health issues was deeply ingrained and when an opportunity to work with ASPSH on a part-time basis as Education Coordinator was presented, I happily resumed my career in sexual and reproductive health.

What was the situation like when you started?
When I started my position with ASPSH, the organization was based in Edmonton, completely volunteer-based and all Board members were based in Edmonton or northern Alberta. The volunteer Board had just hosted its 6th Biennial Western Canadian Sexual Health Conference in 2004 and the conference participants were primarily from Edmonton and northern Alberta. The organization had also offered other face-to-face workshops in Edmonton including a SAR (Sexual Attitude Reassessment) workshop, a workshop that explores our deeply seated biases around sexuality/sexual health.
How has it changed since?
Since 2004 ASPSH's reach has expanded beyond Edmonton and northern Alberta. The contacts established through my position with Planned Parenthood Alberta allowed me to bring a number of Calgary and southern Alberta organizations into the ASPSH circle. The Board membership also expanded and has included members from Calgary and southern and central areas of the province as well as out-of-province members from Nova Scotia, Ontario, Manitoba and B.C. Our current Board President is from Calgary with the other Executive members from Edmonton and Camrose.
The 2006 Western Canadian Sexual Health Conference was held in Calgary attracting people from across Alberta and western Canada and each conference since has alternated between Calgary and Edmonton, with one exception in 2012 when we partnered with sexual health organizations in Vancouver to host the Conference at the UBC campus.
The introduction of the online workshops significantly expanded ASPSH's reach even more by reaching people from rural, remote and urban centres throughout Canada and the occasional international participant. The workshops are developed and facilitated by sexual health and academic professionals from across Canada and has provided them with a viable avenue to share their expertise and knowledge to a wider audience.
The SAR (Sexual Attitude Reassessment) workshops have also been offered more frequently to
organizations as far afield as Northwest Territories and Nova Scotia and has become a valuable addition to our biennial conference. A Board Committee is currently updating the SAR content to reflect the many changes in diversity training since the inception of the SAR.
Over the years ASPSH has continued to expand our reach by working in partnership and/or collaboration with a number of provincial and national organizations to raise awareness of sexual and reproductive health issues.
What more needs to be done?
Education is empowerment and provides the tools to make healthy and informed decisions around sexual health. It is vitally important that the revised/updated sexual health curriculum for Alberta schools is introduced and presented by teachers and/or other professionals who have the knowledge, comfort and skills to present accurate, fact-based information to students.
At one time there were sexual health educators based out of every health unit in the province. The number of sexual health educators has decreased significantly since the 1990's and many communities have no or very limited access to sexual health resources.
Funding, particularly core funding, continues to be an issue for sexual health non-profit organizations. ASPSH depends entirely on fundraising and revenue-generating from our sexual
health online workshops and the biennial conference to support our programs.
How can our readers help?
Guardian readers can help by:
● Becoming an individual or organizational ASPSH member
● Enrolling in one of ASPSH's online workshops
● Sharing information about ASPSH's online workshops, conference and other educational
events with organizations or individuals you think would be interested
● Donating to ASPSH by visiting our website at www.aspsh.ca
Do you have any events coming up?
ASPSH's online workshop calendar for the 2019-2020 academic year will be available on our website the first week of September.
ASPSH is excited to be offering a free face-to-face workshop – PORNOGRAPHY 2019: What do we need to serve those we work with? with renowned sex therapist/author/educator/public policy analyst, Dr. Marty Klein on September 20th at the University of Alberta, Calgary downtown campus. The workshop has reached maximum attendance and cannot accept any more registrations.
ASPSH is hosting the 14th Biennial Western Canadian Sexual Health Conference, SYNERGIES
OF SEXUALTY: SEEING THE WHOLE PERSON, April 30-May 2, 2020 in Calgary at the
University of Calgary, downtown campus.
Where can we follow you?