Our featured business this week is the beautifully hand-carved, wheel-thrown pottery, made by Teresa Wyss.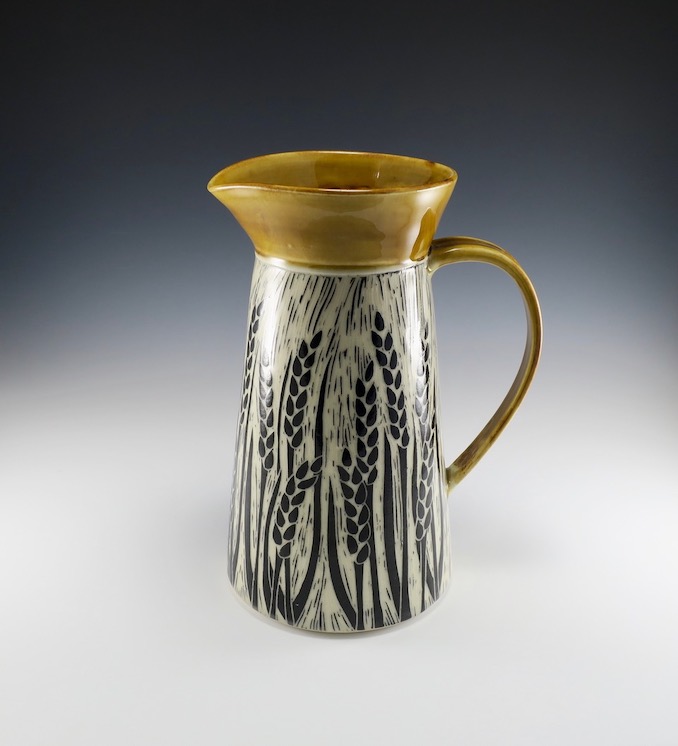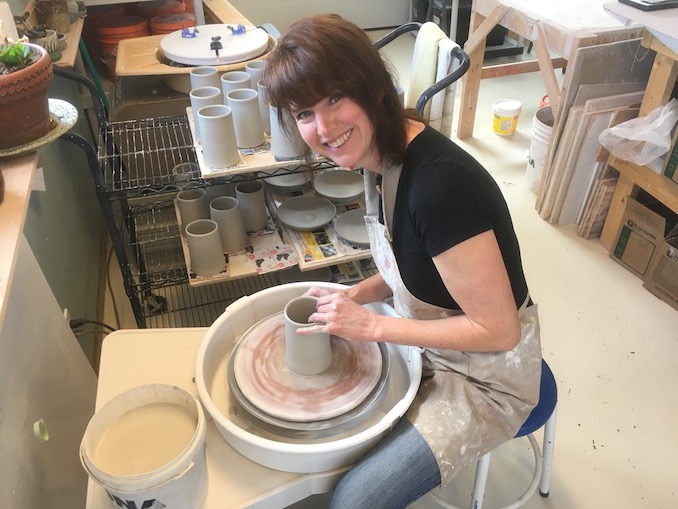 What is your business called and what does it do?
My business is called "Teresa Wyss Pottery" and I make wheel-thrown, hand-carved functional pottery.
What made you want to do this work?
I first fell in love with making pottery about 20 years ago after taking a community pottery course, and have adored and pursued the craft ever since. There is something so amazing about shaping simple clay into functional art pieces that can be used in people's everyday lives for years.
What problem does this solve?
My work loosely follows the Bauhaus philosophy of reuniting manufacturing and creativity to create objects that are both functional and beautiful. Let's face it; doesn't your coffee or tea taste better out of something that engages you on both a visual and tactile level?
Who are your clientele/demographics?
My clientele consists of those who appreciate and collect high quality handmade goods for use in their every day lives. I have not yet identified one particular demographic that supports my work, instead I am supported by those (women, men, old and young), who embrace hand made quality work.
How does your business make money? How does it work?
I make money by selling my work at art shows, galleries and through individual sales.
Where in Calgary can we find your profession?
I show my work in art markets and craft shows throughout the year and have some of my pieces in the Galleria, the Glenbow Museum Shop and in a number of small stores and cafes. I also have a studio in the south east where clients are welcome to come and browse by appointment.
What is the best question a prospective customer could ask a member of your profession when comparing services?
The best question a prospective customer could ask is how my technique differs from that of other potters, as my work is quite unique in appearance.
What is the best part about what you do? What is the worst part?
I would have to say the best part is being able to make the work that I love, and make my living at the same time. Working from home is also an amazing bonus. Sometimes it can be challenging to explain to people why we charge what we do for a handmade piece of pottery. Ultimately the worst part of what I do is having to break away from the creative process to handle the business side.
What is your favourite joke about your own profession?
The ghost movie.
PAY IT FORWARD: What is another Calgary business that you love?
I love YYC Beeswax, they are a farm to table operation that believes in giving back to the community they live and work in. They are proud supporters of the educational programs run by Apiaries and bees for communities (A.B.C.)